Tour Details
Tour Description
The vast world of Hong Kong food makes for a fascinating study of the city's culture. From delicious duck to Michelin-starred dim sum, the city is a gastronomic paradise. Accompanied by journalist or local food expert, our 2.5-hour Hong Kong food tour through Central and Sheung Wan delves into this savory world, visiting some of the area's most authentic eateries, sampling their tasty wares, and acquiring insider tips on the Hong Kong food scene along the way.
Hong Kong Food Tour
The mix of its Chinese and British heritage have created a unique culinary microcosm in Hong Kong. The city naturally had Cantonese specialties prior to the arrival of the British in the mid-1800s, but over the next century these original traditions were augmented not only with specialties from England, but from around the world. The rise of Hong Kong as a world business center forced restaurants to improve to meet these business needs, consequently provoking a petri dish of culinary inventiveness. (For a deeper look at Hong Kong's British and Chinese mix, take a look at our
Kowloon Tour
.)
From Street Food to Haute Cuisine
Our walk will traverse these traditions, stopping in at some little mom and pop restaurants passed down through generations that serve up some of the best wonton noodle soup or BBQ pork rice in the world. We could peek in at a Michelin-starred roast goose place or devour some dim sum around a communal table. We may ponder the curiousness of the city's emblematic pineapple bun, listed since 2014 as a part of Hong Kong's intangible cultural heritage.


Any discovery of Hong Kong food traditions wouldn't be complete without exploring some of the quirky customs germinated under British rule, thus we may try some egg tarts, or HK style French toast, all going down perfectly with milk tea. (For more on HK's colonial history, try our
Hong Kong City Tour
.) As we tour the tiny streets, we'll might have a look at the fresh produce at a street market or peer at the curiosities found at Chinese medicine shops, perhaps accompanied by a cup of chilled herbal tea.
Take Aways
No matter which path we take, we'll finish our walk with an excellent overview of Hong Kong's cuisine as well as garnering other valuable recommendations from our guide, providing the right ingredients for a delicious and enriching stay.
FAQ

Is this walk able to accommodate those with allergies or dietary restrictions?
We do our best to accommodate everyone however the best thing to do is let us know when you book if anyone in your party has allergies or dietary restrictions. We can warn your guide, so that they are aware of your situation and can make suitable arrangements.
Where You'll Start
Tour Experts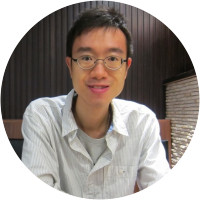 Adrian was born and bred in Hong Kong. After receiving his MSc in Environmental Technologies from Imperial College London in 2009, he has worked in various capacities from consultancy to government department in Hong Kong, focusing on environmental sustainability and ecological conservation. Adrian enjoys retracing the overlooked history and gems in the intriguing city of Hong Kong. He has been actively involved in historical and cultural heritage conservation projects locally through providing tours for both locals and visitors and has sought out many of the city's hidden corners. As a photographer in his free time, the street-markets and authentic neighborhoods offer records of the traditional character of the city in the midst of rapid urbanization. For the more active explorer, Adrian is familiar with the numerous hiking and heritage trails that the urban jungle of Hong Kong has to offer.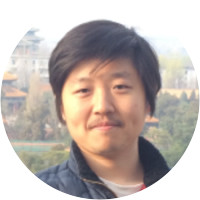 Pengfei received his Ph.D. in Environmental Psychology from The Graduate Center, City University of New York (CUNY). Having been living in China (Wuhan and Beijing), the United States (Chicago and New York City), and Hong Kong sequentially in the last few decades, Pengfei fully integrates his life history and daily experiences with his research on urbanism & urban life. He has been teaching "Social Science Methods," "Urban History," and "Urban Politics" since 2011 in the CUNY system. From 2014 to 2015, Pengfei was a visiting scholar in the Department of Urban Construction at Beijing City University, where he was teaching "The History of Cities" and "Urban Planning." At present (in the University of Hong Kong), his research projects focus on urban governance and new urbanism in the United States and East Asia. How to understand Hong Kong from a global & historical perspective? Only by situating Hong Kong in the larger historical context, one can truly appreciate the attractiveness and uniqueness of this island metropolis.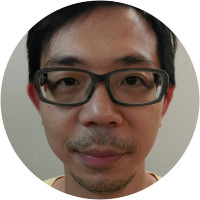 Ian Fong is a scholar dedicated to writing in a way to break the boundaries between the ivory tower and the general public, between art and scholarship, between high and low. Ian received his Ph.D. in comparative literature from the University of Hong Kong in 2007 and worked as a lecturer for various institutes in Hong Kong. He is now working on a research project on walking in city, focusing on the visual and literary representations of Shanghai, Taiwan, Hong Kong, and Beijing. As a native Hongkonger, his existing research project addresses his academic interest in they hybrid nature of Hong Kong along with his love of the city.
Reviews can only be left by Context customers after they have completed a tour. For more information about our reviews, please see our FAQ.
We've now done context tours in 5 countries and all have been amazing
Jan. 27, 2020
Our guide was awesome! It would be difficult for any context guide to do better!
Jan. 15, 2020
Pengfei was AMAZING! He was careful in explaining what makes Hong Kong food special while teaching me it's origins. He was very intentional and has a huge love for Hong Kong. I would absolutely recommend.
Dec. 7, 2019
Taste Hong Kong with Context
Get to know one of the culinary experts leading this tour