Tour Details
Tour Description
This interactive six-hour tour gives you an insider look into Israeli street art, food and culture in Tel Aviv's most bohemian and upbeat neighborhood. We'll explore the art scene in up-and-coming Florentin and taste our way through one of Tel Aviv's most celebrated markets. We'll discuss emerging trends, political art, and culture as well as orient ourselves to lesser-known enclaves. This itinerary uses a neighborhood, art, and food as a platform to talk about the great diversity in Israel and Israeli society.
Tel Aviv Florentin and Food Market Private Tour
We'll begin our private tour in Florentin, an artsy neighborhood sometimes referred to as the "Soho of Tel Aviv". Our local expert will discuss the character and emergence of the district as a vibrant hub in Tel Aviv, as we note small workshops, rundown Bauhaus architecture, and a plethora of art galleries. We'll take some time wending through alleyways and backstreets, soaking up the poignant, political, and satirical street art that lines the walls. We'll talk about the emergence of Florentin in the 1920s, its cenutry of history and its bohemian spirit over the last decades. Together, we will get a sense of how Florentin has become defined as an emerging and vibrant hub in Tel Aviv.
Private Tel Aviv Food Tour
As our day continues, we will turn our focus to food, stopping to visit a couple of markets representative of Tel Aviv's everyday buzz. From Levinsky Market to the Yemenite quarter, to Sarona or Carmel Market, we'll have the opportunity to experience a number of delightful foods representing the wide-ranging flavors of Israel; try bourekas with no margarine, drink Benny's famous "gazoz" (soda water with fresh herbs and fruit), sample Yemeni cuisine, and taste fried Burika and halva. We may try falafel or sabich or hummus as we discuss emerging trends in Israeli cuisine and the influences from elsewhere in the world which has contributed to this multicultural gastronomic mosaic.
We'll leave one another fuller than we started, in more ways than one. We will have learned about the vibrant district of Florentin and have discovered tastes of Israeli we may not have known before. We'll be armed with names of dishes to try for the remainder of our trip and have explored parts of Tel Aviv that the average tourist may never discover.
FAQs about the Tel Aviv Florentin and Food Market Tour

What is a private tour?
Our private tours are limited exclusively to travelers in your party. They are designed to provide a learning experience that is completely tailored to you and your traveling companions. Private tours give you more flexibility with scheduling (you decide when the walk best fits in your trip), the ability to tailor your itinerary (we'll work to match the itinerary to the interests and dynamics of your group), and more personalized time with your guide.
What happens if it's raining?
Our tours happen rain or shine. Our guides are great at adapting their route during changes of weather. Please bring an umbrella.


I would like to start later. Is this possible?
It is, although we recommend an earlier to make the most of cooler temperatures and vendor opening times.

I have dietary restrictions. Can I take this tour?
We can happily adapt the tour to account for dietary restrictions. Please let us know in advance so we can tailor the tour to your needs. Please note that if you have severe allergies we cannot guarantee that the foods prepared in restaurant kitchens will not be subject to cross-contamination.


Is this walk suitable for families?
Yes. We can certainly adapt this walk for younger learners and ensure your family has a family-trained guide.


What's included in the tour?
The tour includes a range of tastings and transport between venues.
Is this tour possible for reduced mobility?
Yes, we can certainly adapt this tour for those with reduced mobility. Please let us know what your needs are in your client notes.


Where You'll Start
Tour Experts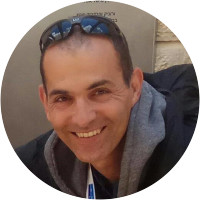 Segev was born in Jerusalem. After his army service, he explored South America and the Far East. His adventure didn't end when he came back. He walked all Israel by foot on his own. His "Israel Trail" journey led him to seek a better understanding of Israel's cultures, trails, and people. He became a social worker, and worked with various groups of people: he mentored Israeli at-risk youth, developed leadership and outdoor programs for army military commanders, and created programming for private organizations and special needs groups. Today, Segev is married with 3 children. In addition to being a certified tour guide since 2011, he continues his work as a social worker. He is also a licensed snake catcher and a marathoner.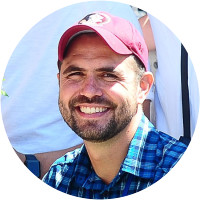 Aaron was born and raised in Tallahassee, FL. He spent a semester of high school in Israel through the Reform Jewish Movement's high school program, which had a profound impact on him. After returning to the US and completing a degree in Economics at Washington University in St. Louis, Aaron made aliyah, officially becoming a citizen of Israel in 2008. Since then he's served in the army as a combat engineer (and still does reserve duty), taught Jewish History, gotten married, had a daughter and earned his guiding license. For the last several years he's lived in Tel Aviv and given tours to individuals of many backgrounds, teaching them about all the aspects of his extraordinary adopted hometown.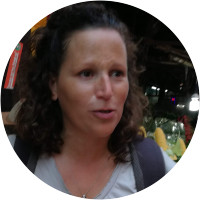 Natalie has 15 years of guiding experience, having first served as a tour guide during her time in the army. Upon release, she guided Israeli and American youth groups across the country. From 2007-2009, she took a tour guide course at the Ministry of Tourism. She then moved to Jaffa and extended her guide experience in Tel Aviv. A few years into her guiding career, she began to develop culinary tours specifically in the markets of Jaffa, Tel Aviv, Haifa, and Akko. Natalie loves providing information and entertainment to her clients, and enjoys meeting people of many backgrounds, ages, and languages. She currently lives in Jaffa with her two children.