Tour Details
Tour Description
With fragrant steam rising from bubbling pots of garlicky broths, lamb stewed with baby onions and tart fruits, and gently charred kebabs,
Çiya Sofrasi
lures you in with some of the best food in Istanbul. Tucked into the Kadıköy Market on the Asian side of Istanbul (the location of our
Istanbul Food Tour
), it has a well-earned reputation for cooking up authentic Turkish cuisine from the country's heartland. During this 2-hour Istanbul Annotated Lunch in the company of a trained chef or culinary historian, we will embark on a delicious journey of culinary traditions across the breadth of Turkey, from its eastern hills through Anatolia to Istanbul.
Tastes Traditional and Unusual
Almost two decades ago, Çiya started as a kebab restaurant with a menu derived from Gaziantep, a southeastern Turkish city famous with its kebabs and lahmacun—crispy round pastries topped with a mixture of minced meat, vegetables, and spices. But, over the years, and under the tutelage of chef Musa Dagdeviren, Çiya Kebab grew into Çiya Sofrası, the name translating as a place where people gather around a table to eat traditional foods. This is exactly our plan. We'll meet our Context expert at Çiya and sit down for a multi-course tasting menu designed to try both traditional and unusual tastes from an immense Turkish geography.


Seasonal Surprises
In the hands of our expert guide, we will learn how to order from the seasonally changing menu. Starting with salads prepared with such local ingredients as goosefoot or mallow collected from local fields, we will continue with regional soups, or a selection of casserole dishes, or a sample slice of kebab. Our course through the menu will depend in part on the season, in part on our interests, and in part on the gastronomic adventures that Çiya has in store for us. Regardless, we'll conclude our feast with some surprising dessert.
Istanbul Annotated Lunch
As we savor the food, our expert guide will explain the ingredients and basic cooking methods of traditional recipes. He or she will discuss how these recipes evolved and survived through generations and will also provide information on different culinary traditions of Turkey. After a satisfying meal, we will leave with a better appreciation for the complexity of Turkish cuisine and tips for preparing traditional foods at home. We will also be equipped to better navigate the restaurants and menus during the rest of our stay in Istanbul.


Note: Please note any food aversions or allergies in the space provided for notes during checkout.
Where You'll Start
Tour Experts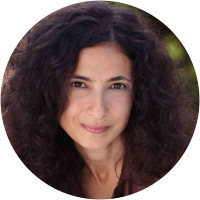 Born in the Aegean city of Izmir, Reyan studied English Language and Literature at Istanbul's Bosphorus University and received her master's degree in Documentary Production at the Northern Media School in England. She has worked for various newspapers and magazines as a reporter/editor and has traveled all around Anatolia, the Turkish heartland for the travel supplement of one of the best selling Turkish newspaper, Hürriyet. Amongst some of the magazines she wrote for is National Geographic, Turkey. Reyan worked as a producer- researcher for foreign TV channels, such as BBC, Finnish TV YLE and also worked as a script writer/ researcher in various documentaries filmed in Turkey and abroad on travel and different cultures of the world. She traveled and worked as Asst. Expedition Leader with Starquest Expeditions based in Seattle, USA, for their expeditions ''Around The World By Private Jet''. She also acted as an advisor for TRT (Turkish State Television) for their documentary series. She has been working as a professional tourist guide since 1989 and has a certificate of specialization on Istanbul. She herself enjoys to walk in Istanbul discovering new routes for her guiding, photography and culinary purposes. She not only sees Istanbul as a historical treasure while reflecting that on her tours but a great destination to get an insight into the lifestyle, culture and culinary traditions of the people of Turkey in depth and likes to share this as a complete experience with her guests. Her interest in the social issues in her own country and the world led her in the way of becoming an independent documentary maker. Her documentaries still continue to be screened at many film festivals in Turkey and around the world, receiving some awards. Reyan Tuvi has three guide books on Turkey, is still writing feature stories, travel articles, continuing shooting documentaries and sharing her passion for her country through guiding.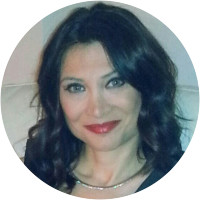 As a graduate of Izmir American Collegiate Institute, Nur continued her studies in Ege University Faculty of Communications. Specialized on Marketing Communications in Tourism Industry. Also trained as a Professional Tourist Guide by the Turkish Ministry of Tourism. She is an Associate Professor in Public Relations. Has been working as a Professional Tourist Guide since 1991. Has ben guiding Archeological, Biblical (Christian & Jewish), Gastronomy and Wine tours all around Anatolia. Also faculty member and head of Public Relations and Advertising Department in several universities in Istanbul since 1998. Gives lectures on Anatolian Civilizations, Ancient Sites of Anatolia, Tourism Geography of Turkey, Tour Planning, PR, CRM and Marketing Communications in Tourism Industry in several universities. She is a faculty member and Head of Tourism Management Department of a private university in Istanbul. Lectured as a visiting Professor in Tourism Department in Belgium Katholike HogeSchool Mechelen in 2008, in Poland Bialystock Polytecnical University in 2011 and in Hungary Budapest Metropolitan University in 2018. Has many published articles, international symposium presentations and books on Marketing Communications and Tourism.
Reviews can only be left by Context customers after they have completed a tour. For more information about our reviews, please see our FAQ.
Absolutely our favorite of this trip. I would encourage everyone visiting to take this "walk" -- it opened out eyes to the food, and made a huge difference (improvement) in how we enjoyed the rest of our trip.
Oct. 22, 2013