Tour Details
Tour Description
Istanbul is a city defined by the Bosphorus Strait, the grand waterway connecting the Black Sea to the Mediterranean and the highway of conquerors past. There's no better way to experience the sweep of Istanbul's history than spending a day boating on the Bosphorus, cruising past Ottoman palaces and under immense bridges. Discover Istanbul's wonder as the busy city melts away and the vast history of this seat of empires unfurls.
Istanbul Boat Tour - Bosphorus Breeze and Ottoman Splendor
With the breeze in your hair and the sun on your face, float past the Ottoman Baroque palaces of scheming sultans—like Topkapi Palace, the site of our
Topkapi Palace Tour
. In the company of our docent, a local historian, journalist, or social scientist, we'll learn about the intrigue of the Ottoman court as we cruise up the city's European shore. We'll also discover the culture of yalı, Turkish seaside homes, which still exist in all their splendor along the strait, and pass the castle fortifications on both shores designed to defend the city from invaders, now remnants of a conquering Ottoman past.
The City At Sunset
This 2-hour cruise is available at midday and sunset. For an additional fee, you can opt to have a light lunch onboard of fresh-made
Turkish meze
, from roasted red peppers in thick yogurt to smoky roasted eggplant. Sunset evening cruises let you experience the city as the sky and sea turn pink. With dolphins leaping out of the water and seagulls circling slowly overhead, there is no better way to be bewitched by Istanbul.
There is an additional cost per person if you elect to have a light lunch onboard.


NOTE: Cruises are non-refundable 7 days or less prior.


Where You'll Start
Tour Experts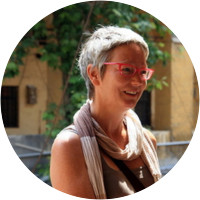 Claire has dual degrees in English (University of Michigan) and medieval art history (Università di Roma "La Sapienza"). She lived in Rome for a decade where she taught art history at Trinity College and study abroad programs for other American universities. She has lived in Istanbul for the last twelve years. She is presently an adjunct instructor at Yeditepe University and a freelance translator. Originally from Washington, DC, Claire is very interested in social history. She is the author of "Topkapı Palace: Inside and Out", published by Citlembik in 2004.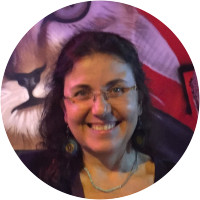 Ebru has a BA in English Literature at Bosphorus University. After finishing her studies, she worked as an arts correspondent for a local newspaper, and then had a career as a managing editor for a monthly travel magazine: Gezi / National Geographic Traveler. A native of Istanbul and a licensed guide, she has a broad range of knowledge, and is extremely interested in history of art, architecture and religions with special emphasis on Greek Orthodoxy and Byzantine history. Ebru finished an MA program in the history of religions at the School of Theology and has been working on her thesis on prophecy in ancient Greece. Apart from guiding, she gives seminars on early Christianity, origins of Christmas, ancient Greek mythology and Vikings of the Byzantine Empire: the Varangian Guards. Currently she is studying art history at Istanbul University, and taking modern Greek and Ottoman script classes in her free-time.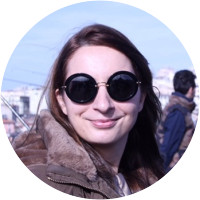 Yaren is a licensed guide, an art historian and an archaeologist. She has been working as a tour guide for 20 years. Her interest in history led her to study art history and archaeology at Istanbul University. Being born and raised in Istanbul, she has a passion for making the city as accessible, interesting, and inspirational as possible.