Tour Details
Tour Description
Istanbul is a city defined by the Bosphorus Strait, the grand waterway connecting the Black Sea to the Mediterranean and the highway of conquerors past. There's no better way to experience the sweep of Istanbul's history than spending a day boating on the Bosphorus, cruising past Ottoman palaces and under immense bridges. Discover Istanbul's wonder as the busy city melts away and the vast history of this seat of empires unfurls.
Istanbul Boat Tour - Bosphorus Breeze and Ottoman Splendor
With the breeze in your hair and the sun on your face, float past the Ottoman Baroque palaces of scheming sultans—like Topkapi Palace, the site of our
Topkapi Palace Tour
. In the company of our docent, a local historian, journalist, or social scientist, we'll learn about the intrigue of the Ottoman court as we cruise up the city's European shore. We'll also discover the culture of yalı, Turkish seaside homes, which still exist in all their splendor along the strait, and pass the castle fortifications on both shores designed to defend the city from invaders, now remnants of a conquering Ottoman past.
The City At Sunset
This 2-hour cruise is available at midday and sunset. For an additional fee, you can opt to have a light lunch onboard of fresh-made
Turkish meze
, from roasted red peppers in thick yogurt to smoky roasted eggplant. Sunset evening cruises let you experience the city as the sky and sea turn pink. With dolphins leaping out of the water and seagulls circling slowly overhead, there is no better way to be bewitched by Istanbul.
There is an additional cost per person if you elect to have a light lunch onboard.


NOTE: Cruises are non-refundable 7 days or less prior.


Where You'll Start
Tour Experts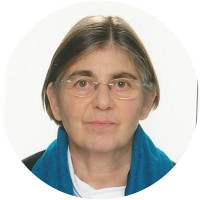 Canan
Canan has a background in Social Sciences and Cultural Anthropology and is an avid traveller. She is interested in museums and art exhibitions worldwide. In addition to her work leading cultural tours in Istanbul, she is actively involved in charity work such as reading for the blind and projects working with differently abled people in Istanbul.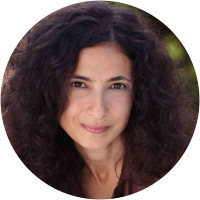 Reyan
Born in the Aegean city of Izmir, Reyan studied English Language and Literature at Istanbul's Bosphorus University and received her master's degree in Documentary Production at the Northern Media School in England. She has worked for various newspapers and magazines as a reporter/editor and has traveled all around Anatolia, the Turkish heartland for the travel supplement of one of the best selling Turkish newspaper, Hürriyet. Amongst some of the magazines she wrote for is National Geographic, Turkey. Reyan worked as a producer- researcher for foreign TV channels, such as BBC, Finnish TV YLE and also worked as a script writer/ researcher in various documentaries filmed in Turkey and abroad on travel and different cultures of the world. She traveled and worked as Asst. Expedition Leader with Starquest Expeditions based in Seattle, USA, for their expeditions ''Around The World By Private Jet''. She also acted as an advisor for TRT (Turkish State Television) for their documentary series. She has been working as a professional tourist guide since 1989 and has a certificate of specialization on Istanbul. She herself enjoys to walk in Istanbul discovering new routes for her guiding, photography and culinary purposes. She not only sees Istanbul as a historical treasure while reflecting that on her tours but a great destination to get an insight into the lifestyle, culture and culinary traditions of the people of Turkey in depth and likes to share this as a complete experience with her guests. Her interest in the social issues in her own country and the world led her in the way of becoming an independent documentary maker. Her documentaries still continue to be screened at many film festivals in Turkey and around the world, receiving some awards. Reyan Tuvi has three guide books on Turkey, is still writing feature stories, travel articles, continuing shooting documentaries and sharing her passion for her country through guiding.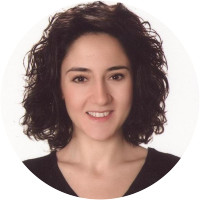 Betül
Betul was born in Bursa, Turkey in 1981. She went to university in Izmir and studied Classical Archaeology at Ege University. She participated in the archaeological excavations at the ancient city of Antandros located on Northern Aegean coast. Following graduation, Betul spent one year in the United States studying English. While there, she worked at Smithsonian Institution National Museum of Natural History as a volunteer. Upon returning to Turkey, Betul started work as an archaeologist in one of the biggest archaeological projects of Turkey (Istanbul Marmaray Underwater Tunnel Project). While working for the Marmaray Project, she received a Master's degree in Art History from the Istanbul Technical University in 2011. Betul has been guiding tour groups all around Turkey since 2011.