Tour Details
Tour Description
The curve of mosque domes and punctuation of minarets enliven Istanbul's skyline. Glistening gray along the Bosphorus, many of the most impressive mosques in the city were designed by one man: Mimar Sinan. His still-stunning structures provide a key to understanding Islam, Ottoman architecture, and the Golden Age of an empire. Led by an architect or historian, this Istanbul Architecture Tour explores the history and significance of Sinan's masterpieces, providing a frame through which to better understand the history of the city itself.
Istanbul Mosque Tour
Our walk begins with the mosque complex of the Sehzade Camii. Here we'll discuss the role of Islam in architecture and the basic components of mosques and their decoration. We'll consider the motif and design of the buildings themselves, explore the interior of the mosque and its gardens, and spend time laying the groundwork for visually understanding Islamic architecture. We'll also examine how palace politics and an expanding empire impacted the urban fabric of this vibrant city.


The Envy Of The World
We'll move on to Suleymaniye Mosque, widely considered to be Mimar Sinan's most impressive in the city. The sprawling complex contains many fascinating buildings, including the mausoleum of Sultan Suleyman the Magnificent. This will give us a chance to discuss the figure of Suleyman and the ways in which Istanbul was transformed during this period into the envy of the world. From there, we will move onto a third mosque and explore exquisite Iznik tilework. This affords us an opportunity to discuss the politics, propaganda, and empire building of this crucial period in Ottoman history.


To see another stunning mosque originally constructed as a cathedral, try our
Hagia Sophia Tour
.
Note:
These mosques are all functioning holy sites. When entering a mosque we will be required to remove our shoes. As well, we may be interrupted during our walk by a call to prayer, which will provide an interesting example of the continued function of these magnificent spaces. Participants should wear long trousers or skirts, as shorts and short skirts are considered inappropriate in mosques. We also recommend that female participants bring some kind of hair covering that can be employed inside mosques but removed when walking from one to the other. A lightweight scarf is perfect for this. For more, see our guide on
how to visit a mosque
.
FAQ
Is there a dress code for your tours in Istanbul?
Yes, sites visited on this tour are considered holy places. Shoulders and knees must be covered. Dresses and shorts must be below knee level, and shoulders must be covered (zip-on jackets or scarves are acceptable). We recommend bringing along scarfs or shawls to be able to cover those body parts.
These rules may seem unduly strict, but remember, you are a guest visiting sites that are regarded as a religious sanctuary.
Where You'll Start
Tour Experts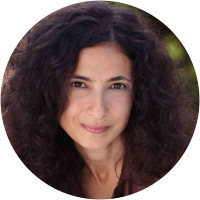 Born in the Aegean city of Izmir, Reyan studied English Language and Literature at Istanbul's Bosphorus University and received her master's degree in Documentary Production at the Northern Media School in England. She has worked for various newspapers and magazines as a reporter/editor and has traveled all around Anatolia, the Turkish heartland for the travel supplement of one of the best selling Turkish newspaper, Hürriyet. Amongst some of the magazines she wrote for is National Geographic, Turkey. Reyan worked as a producer- researcher for foreign TV channels, such as BBC, Finnish TV YLE and also worked as a script writer/ researcher in various documentaries filmed in Turkey and abroad on travel and different cultures of the world. She traveled and worked as Asst. Expedition Leader with Starquest Expeditions based in Seattle, USA, for their expeditions ''Around The World By Private Jet''. She also acted as an advisor for TRT (Turkish State Television) for their documentary series. She has been working as a professional tourist guide since 1989 and has a certificate of specialization on Istanbul. She herself enjoys to walk in Istanbul discovering new routes for her guiding, photography and culinary purposes. She not only sees Istanbul as a historical treasure while reflecting that on her tours but a great destination to get an insight into the lifestyle, culture and culinary traditions of the people of Turkey in depth and likes to share this as a complete experience with her guests. Her interest in the social issues in her own country and the world led her in the way of becoming an independent documentary maker. Her documentaries still continue to be screened at many film festivals in Turkey and around the world, receiving some awards. Reyan Tuvi has three guide books on Turkey, is still writing feature stories, travel articles, continuing shooting documentaries and sharing her passion for her country through guiding.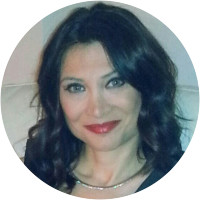 As a graduate of Izmir American Collegiate Institute, Nur continued her studies in Ege University Faculty of Communications. Specialized on Marketing Communications in Tourism Industry. Also trained as a Professional Tourist Guide by the Turkish Ministry of Tourism. She is an Associate Professor in Public Relations. Has been working as a Professional Tourist Guide since 1991. Has ben guiding Archeological, Biblical (Christian & Jewish), Gastronomy and Wine tours all around Anatolia. Also faculty member and head of Public Relations and Advertising Department in several universities in Istanbul since 1998. Gives lectures on Anatolian Civilizations, Ancient Sites of Anatolia, Tourism Geography of Turkey, Tour Planning, PR, CRM and Marketing Communications in Tourism Industry in several universities. She is a faculty member and Head of Tourism Management Department of a private university in Istanbul. Lectured as a visiting Professor in Tourism Department in Belgium Katholike HogeSchool Mechelen in 2008, in Poland Bialystock Polytecnical University in 2011 and in Hungary Budapest Metropolitan University in 2018. Has many published articles, international symposium presentations and books on Marketing Communications and Tourism.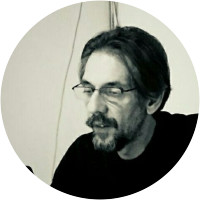 Luca is an architect and an architecture historian, from Genova. He graduated from the Faculty of Architecture at University of Genoa (Italy) and then he obtained a PhD in 2005 from the Polytechnics of Turin (Italy). He has lived and taught architectural courses in Istanbul since 2003. He recently went for a semester to Milan as resident professor at Politecnico di Milano, but he moved back to Istanbul, where he continues to lecture at Istanbul Technical University. His fields of interests cover several topics like: Contemporary Italian Architecture; 20th Century and Contemporary Turkish Architecture; Design in Turkey, Ottoman architecture and master Sinan; Ottoman heritage in the Balkans; Travelogues in Orient, Galata district and the Genoese traces in Turkey. He published last year a book on Sinan titled: "Il paesaggio delle architetture di Sinan".
Reviews can only be left by Context customers after they have completed a tour. For more information about our reviews, please see our FAQ.
Ebru was passionate about her subject and we hit it off right away. She gave great cultural, historical and religious context to the architectural sites and I feel like I made a friend too.
Apr. 19, 2016
Everything worked well. The tour was very well designed giving us an excellent overview of mosque architecture and Ottoman history.
Apr. 4, 2016
Our guide, Ebru Gokteke, was excellent. We did the tour on our first full day in Istanbul and it provided solid grounding for experiencing it's history, culture and architecture for the week following. While we had versed ourselves in the history of Thrace and Anatolia from antiquity to modern times, somehow we never encountered, or at least recall, Sinan the architect. We are indebted to Ebru for introducing us to one of the world's great architects. The ability to actively dialogue with Ebru, as opposed to submissively receiving a "canned speech", to clarify a statement or pursue something in more detail or even wander a bit off-track made the tour exceptional. Ebru also gave us very valuable advice about using public transportation in Istanbul and suggestions about how to arrange our week's visit to her city.
Dec. 15, 2015