Tour Details
Tour Description
Garden and landscape design is an art form that has helped define the aesthetics of Japan for centuries. By knowingly shaping their gardens, both emperors and nobles have recreated miniature landscapes with a level of precision and idealization that has made garden design a staple of Japanese culture. With its high ratio of well-preserved temples, Kyoto has always been the perfect environment for seeing a wide variety of garden styles. During our three hour walking tour we will focus on garden design during the Muromachi period, which saw a flourishing of Japanese culture, including the creation of Zen Buddhism.
Exploring the Golden Pavilion
We begin this walk at the dazzling Kinkaku-ji (the Golden Pavilion). This Zen Buddhist temple was in fact first used as a private villa by Shogun Ashikaga Yoshimitsu who purchased the land and transformed it into his home in the 14th century. The lush gardens allow us to delve into villa garden design during the Muromachi period, which ran from approximately 1337 to 1573. Aside from dissecting the various natural elements used to create the gardens, we'll also discuss how these spaces were used for contemplation and entertainment, and how these uses changed as the space transformed from private villa to Buddhist temple (a subject we explore further on our
Kyoto Temple Tour
).
Ryoanji Temple Visit
Moving on, we'll hop on the bus to two important Kyoto attractions and excellent examples of Zen rock gardens. The Karesansui Garden at Ryoan-ji is a prime example of dry Zen gardens, giving great contrast to the water used at Kinkaku-ji. The stylized landscape created from gravel and rocks represents an alternative garden type from the Muromachi Period and exemplifies the type of design one finds at Zen Buddhist temples.


Ninna-ji, our final Kyoto garden destination, gives us a means to compare earlier landscape design against the later Muromachi period. The covered walkways of the Goten, former residence of the head priest, were modeled on an Imperial style and feature painted sliding doors that mirror the surrounding landscape. Ninna-ji contains both dry gardens and gardens with water features, tying together the principles we've discussed during our walk and serving as a suitable stop to end our walk.
Take Aways
At the end of this tour, we will come away with a deeper understanding into how Japanese gardens and landscape reflect a wider philosophy and culture. Hungry? Check out our
Kyoto Food Tour
.
FAQ
Is it okay to tip my expert in Japan?
Context clients generally tip anywhere from 10-25% of the purchase price of a personal service such as this, depending on the quality of the experience and their tipping habits.

Are there any other fees associated with this tour?
There may be nominal site entrance costs or other fees, like bus fare, that are not included in the price of the tour. It is a good idea to have some small coins on hand for these.
Where You'll Start
Tour Experts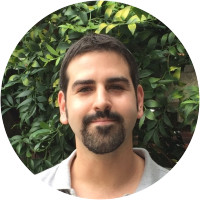 Alexander
Alexander, originally from New York, has lived in Kyoto for 6 years. After finishing his BA in East Asian studies at Brown University he went on to take a master's degree in East Asian Languages and Civilizations from the University of Pennsylvania, where he focused on pre-modern Japanese Buddhism. In early 2012, he began training in the craft of Japanese knife making, which he is pursuing full-time. Passionate about Japanese craftsmanship and culture, he enjoys sharing his knowledge and experiences with others.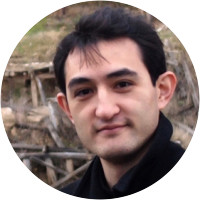 Alejandro
Alejandro is an architect specialized in architectural history and heritage conservation, with work experience in Japan, Europe, and Southeast Asia. Since he started living in Japan in 2010, he has been researching the Japanese philosophy for the conservation of wooden monuments. He completed his PhD at the University of Tokyo in 2017. His main interests are traditional Japanese architecture and design, Japanese history, and urban history. Many little known treasures lay hidden in the centuries old city of Kyoto. He enjoys helping others discover them during their visit to the ancient capital.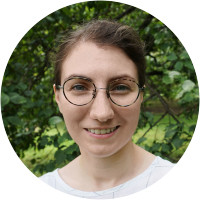 Robin
Robin's background is varied: from design, animation & illustration, to co-running a local food company in Dublin, Ireland, to work in the Specialty Coffee scene, acting as a brand ambassador for European specialty coffee companies in Europe. She loves learning new things and sharing her passions for food, coffee and design with others.
Reviews can only be left by Context customers after they have completed a tour. For more information about our reviews, please see our FAQ.
John was super informative organized and a pleasure to learn from
Nov. 15, 2019
John's knowledge of the gardens and the historic figures who shaped them over the centuries was impressive and his storytelling was fun. He also struck just the right tone in helping us navigate the local customs and went above and beyond to be informative and helpful.
Sep. 30, 2019
It would be nice to be able to contact guide directly on the day; I was running late, which caused me grief and embarrassment. Preston kindly waited but it impacted the other group members
Sep. 26, 2019