Tour Details
About the Tour
Duration

From 1 Day to 6+ Days
Tour Description
Unsure of what to do in Kyoto? Context can work with our local experts to help create a highly customized Kyoto private tour to suit your interests. Drawing on our network of Kyoto tour guides and range of other services, the limits of our Kyoto tours are circumscribed only by the bounds of our collective imagination. In a half day or full day, we can design the perfect tour to fit your trip. Here are some example itineraries:
How to Book
Whether you already have something in mind or want help crafting something entirely new, our dedicated planning specialists are on hand to make the most of your travels. Context planners, all travelers in their own right and experts in their dedicated territory, will partner with you to create an itinerary suited exactly to your needs and schedule.
Fill out our
CUSTOM KYOTO FORM
or email us at custom@contexttravel.com to get started.
Itinerary Inspiration
For those unsure of exactly what they'd like to do, below is an
example
Kyoto itinerary to ignite your imagination. Another good place to start brainstorming is with a perusal of our other
private and small-group Kyoto tour options
.
Delve into Arashiyama: Tenryuji temple and gardens, Bamboo Forest, and Okochi Sanso Village
Amble along the Philsopher's Path with visits to Ginkakuji (Silver Pavilion), Eikando, and Nanzenji
Discover Fushimi Inari Shrine and Tofukuji temple along with a sake factory
Discover the Shinto gods, teahouses and tea with a visit to Imamiya Shrine and Daitoku-ji, before ending up at an important Kyoto teahouse.
Still looking for some inspiration? Check out our blog post for ideas:
Kyoto in Pictures
FAQ
What is a private tour?
Our private tours are limited exclusively to travelers in your party. They are designed to provide a learning experience that is completely tailored to you and your traveling companions. Private tours give you more flexibility with scheduling (you decide when the walk best fits in your trip), the ability to tailor your itinerary (we'll work to match the itinerary to the interests and dynamics of your group), and more personalized time with your guide.

What information do you need from me in order to build a custom itinerary?
Our planning experts will be in touch to help you build your perfect tour, but in general, try to include the following pieces of information in your custom request form:
How many days would you like the tour to be?
Do you have specific goals for your trip?
Which sites and venues would you like to prioritize? Do you want to just pass by or explore inside as well?
Do you have any mobility concerns?
Who are you traveling with? What are their ages and interests?
How much does the Custom & Multi-Day tour cost?
Pricing will vary by itinerary. Your planning expert will provide an itinerary and pricing proposal for your trip before confirming your Context tour and charging your credit card.
How does the Custom & Multi-Day bookings process work?
Once you submit your custom request form (or contact us at
custom@contexttravel.com
), we'll get in touch via email or phone to review your ideas and finalize an itinerary. We only charge your credit card once all details have been confirmed.
Is this suitable for children and / or travelers with mobility challenges?
Yes. We can adapt the route based on the ages, needs, and interests of travelers in your party.

Is it okay to tip my guide in Japan?
Context clients generally tip anywhere from 10-25% of the purchase price of a personal service such as this, depending on the quality of the experience and their tipping habits.
Where You'll Start
Tour Experts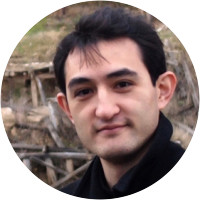 Alejandro is an architect specialized in architectural history and heritage conservation, with work experience in Japan, Europe, and Southeast Asia. Since he started living in Japan in 2010, he has been researching the Japanese philosophy for the conservation of wooden monuments. He completed his PhD at the University of Tokyo in 2017. His main interests are traditional Japanese architecture and design, Japanese history, and urban history. Many little known treasures lay hidden in the centuries old city of Kyoto. He enjoys helping others discover them during their visit to the ancient capital.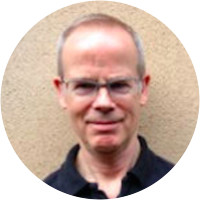 John was born in 1952, in St. Louis, Missouri, USA. At Carleton College (Northfield, Minnesota) he majored in English and German literatures, graduating in 1974. An offer to teach English for Panasonic brought him to Kansai, where he settled in Kyoto in 1977. Soon after arriving, he started studying Japanese at the Kyoto Nihongo Gakko, and, in 1979, he took up Nihon Buyo (classical Japanese dance) under the tutelage of WAKAYAGI Kimiha. (Kimiha-sensei died in 2015, and in 2019, John resumed his dance study with WAKAYAGI Shuho.) In addition to dancing, writing and editing have also kept him busy. For three years he served as editor of the "Kyoto Visitor's Guide". As a freelance writer, he has contributed articles to The Japan Times, Asahi Evening News, and the Japan National Tourist Organization's website. He also authored the Kyoto chapter of EYEWITNESS: JAPAN (Eyewitness Travel Guides, Dorling Kindersley publisher, 2000). Interests include sumie, Kyoto food culture, the Thai language, and travel (especially to Southeast Asia). Although happily mired in the Kyoto milieu, he is grateful that Osaka is only a 45-minute train ride away.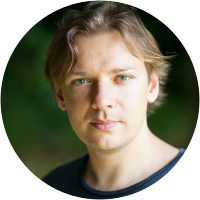 Marcin is a Ph.D. Candidate at Kyoto University, studying Folk culture in contemporary Japan. Marcin's Ph.D. studies are a continuation of his Master's thesis, which he also completed in Kyoto. His studies focus on the depictions of Japanese Otherworld and Buddhist Hell, but also usage of these traditional motifs in present-day Japan's culture and tourism. Marcin also has a Master's degree in Japanese studies from Warsaw University, Poland. There he specialized in Japanese folklore, ancient culture, religion and history. He published the book "Kaidan - Strange Tales of Edo period" (2011) in which he introduces Japanese ghosts, demons and goblins in 17th- &18th-century Japan. He also co-wrote "The Culture of Heian Imperial Court" (2008) about Japanese culture in the 9th and 10th Centuries. Marcin has a wide knowledge of Japan, starting from its history, folklore and religion, through its politics and post-war society, but also has an interest in its more recent pop culture and media. In his spare time, he enjoys walking through Kyoto's streets rediscovering its secrets. He also enjoys riding his Kawasaki motorcycle, seeking more remote and hidden places. Marcin has lived in Kyoto for 10 years.
Reviews can only be left by Context customers after they have completed a tour. For more information about our reviews, please see our FAQ.
Everything was excellent. Very knowledgeable and personable guide. Very accommodating.
Oct. 21, 2019
Marcin was enthusiastic and informative as he brought his own research interests in to enliven the discussion!
Oct. 13, 2019
Gavin has a great combination of easy going style and deep knowledge ... really connected with our whole family and we learned a lot!
Jul. 25, 2019