Tour Details
Tour Description
Fushimi Inari Taisha Shrine is the central headquarters for over 40,000 Inari shrines throughout Japan. Originally dedicated to the god of rice ('Inari'), the deity of this interesting shrine is enrolled to foster business prosperity with the agricultural decline and boasts the largest number of worshippers in Japan. While this intriguing shrine remains a popular attraction for visitors, there's much more to this iconic place than the shrine itself. This 3.5-hour Hidden Fushimi Inari Tour, led by a historian, follows mountain pilgrimage ('Oyama Meguri'). Following this path, we will discover hidden altars, waterfalls, and sub-shrines of Mt. Inari without the crush of crowds and learn how the deities believed to be living in the mountain are worshipped. While exploring this path, we will also untangle the secret story of one of Japan's most celebrated shinto deities, Inari.
Note: Please note this tour involves moderate hiking.
A closer look - Sennyuji
Our adventure begins at Sennyuji. This hidden temple shares a special connection to Fushimi Inari not only because it hosts a fresh water spring from Mt. Inari but it is also guarded by the protective spirit of Inari. Here, we will enjoy a serene stroll through the crowd-free temple compounds and learn about the temple's historical importance through its close association with the Japanese Imperial Household.
Hidden Fushimi Inari Trails
Leaving this treasure behind, we will follow a secret path that leads to Mt. Inari and begin the hike. Considered to be the holy body of the deity, Mt. Inari was once a sacred religious practice ground for monks and pilgrims. As we discover hidden alters, waterfalls, and sub shrines, we will learn about ancient Japanese spirituality. Once we reach the top of Mt. Inari, we will be introduced to a spectacular view across all of southern Kyoto. From there, we will walk through arcades of the famous torii gates lining the path from the top of the mountain to Fushimi Inari Shrine on the ground level. We will leave with a deeper understanding of the history and purpose of Inari as well as the important role of Shintoism in Japanese culture.
FAQ
Is it okay to tip my guide in Japan?
Yes. Context clients generally tip anywhere from 10-25% of the purchase price of a personal service such as this, depending on the quality of the experience and their tipping habits.


Where You'll Start
Tour Experts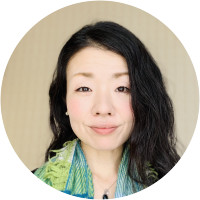 Kana holds a BA in English from Doshisha University, Kyoto, and another BA in Japanese Classical and Traditional Arts from Kyoto University of Arts and Design. She is also qualified as a tea master from Urasenke school of tea ceremony and is an experienced government-licensed guide. Kana has been studying and working in Kyoto since 2000. During her leisure time, she loves playing the shamisen, and she also performs Kyogen (Japanese 650-year-old UNESCO heritage theater). The Zen Buddhist philosophy, "live in the moment", has been always the core tenet of her life.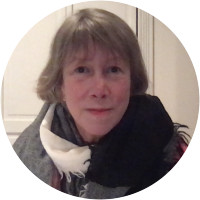 Elizabeth has lived in Kyoto for more than thirty-five years. She is a professor of Japanese religions and Buddhism. In particular, she has studied Japanese graveyards, the Fushimi Inari fox shrine, and Buddhist doctrine. She loves yoga, cats, walking, and visiting Europe. Elizabeth is from San Rafael, California. Before life took her to Japan, she spent two years in Beijing (as a graduate student at Beijing University), a year in Taiwan (studying Chinese), and a year in Dharamsala, India (studying Buddhism). She has an M.A. in Religious Studies from Stanford University and a B.A. in Anthropology from Princeton University.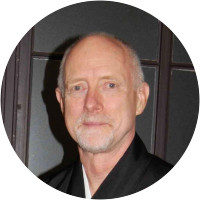 Preston Keido Houser came to Kyoto in 1981 to pursue his interests in Zen Buddhism and traditional Japanese music, specifically the zen repertoire for the shakuhachi bamboo flute as played by the "komuso" monks of the the Fuke-shu sect. He earned his "shihan," master's license, took the name Keido, and performs frequently in Japan and America (https://www.youtube.com/watch?v=M1XguDd43gc). An award-winning writer (and frequent contributor to Writers in Kyoto (http://www.writersinkyoto.com/)), Preston has authored books on Japanese gardens, including "Invitation to Tea Gardens: Kyoto's Culture Enclosed"; "The Courtyard Gardens of Kyoto"; as well as the text for the acclaimed CD-ROM "Kyoto Gardens: A Visual Stroll Through Zen Landscapes" (https://kyotogardens.org/). In addition to Asia studies, Preston holds a Ph.D. in English literature (Shakespeare Studies) from the University of Pennsylvania. As a recently retired professor from Otani University in Kyoto, Dr. Houser currently lives in nearby Kameoka and divides his time playing music, cycling, hiking, as well as rereading Shakespeare and Buddhist texts. Recently Preston Keido provided the English translation for the Android Kannon Mindar at Kodaiji Temple in Kyoto He also spoke on "Bob Dylan and the I-Ching" at the World of Bob Dylan Conference held in Tulsa, Oklahoma, June 2019. An accomplished poet, Preston Keido has several volumes of poetry available in Kindle ebook and paperback formats via Amazon.com.
Reviews can only be left by Context customers after they have completed a tour. For more information about our reviews, please see our FAQ.