Tour Details
Tour Description
Just a short train ride from Kyoto lies quaint Naramachi, or Nara, home to Japan's largest bronze Buddha and famous for its wild deer. In this Nara Tour, a day trip from Kyoto, we'll join a local guide for a tour of Nara, visiting key temples such as Todai-ji, Kasuga Shrine, and Kofuku-ji and learning about the Nara period in Japanese history. Of course, we'll also drop in on the deer, famous for their comfort around humans—we may even walk up and feed a few.


"(Our guide) was an excellent guide. Spending the day with him and his warm personality and passionate knowledge was easily the highlight of our trip (and we had a series of excellent experiences!). He effortlessly answered every question we peppered him with and was just a great guy to spend an afternoon with. We were sad to see him go.
Nara Tour - Cradle of Japanese Culture
Our history lesson might begin at Temple Kofuku-ji, which has two pagodas and four great halls, inside one of which is a gleaming gilded Buddha. Although Kofuku-ji dates back to 669 (when it was built by a woman hoping her husband would recover from illness), the temple was actually built in Kyoto and then moved to Nara in 710. We will visit the Central Golden Hall (also known as 'Chukondo') which is the main building of Kofukuji. Originally built in the Tenpyo era, the Central Golden Hall was destroyed by war and fire, and it was recently rebuilt (October 7, 2018).
Kasuga Shrine
We'll also visit Kasuga Shrine (Kasuga-taisha), a Shinto shrine dedicated to protecting the city of Nara (for more on Japan's culture of temples and shrines, try our
Kyoto Temple Tour
). The shrine has thousands of stone lanterns lining its entry path and within are hundreds of bronze lanterns, donated by worshippers. Anyone who has visited Fushimi Inari shrine in Kyoto will immediately recognize Kasuga shrine's orange torii gates.
The Giant Buddha
Our Nara tour wraps up at temple Todai-ji, a Buddhist temple dating back to 750. It's home to the world's largest Bronze Buddha Vairocana (a celestial Buddha). In Japanese, this Buddha is known simply as "Giant Buddha" (Daibutsu). It's believed that more than 350,000 people worked on the Great Buddha's construction. Todai-ji is the last stop on our tour, but we encourage you to have lunch or spend some of the afternoon visiting Nara's other attractions.
Take Aways
After our visit, we will have a better understanding of the importance of this historical city and the relevance of its temples and shrines. (To learn more read our blog post on
How to Tackle Nara
).
If you are coming from Osaka, you can meet the group in Nara. Please let us know and we will adjust the cost.


Full days available on request. Please email us for a quote.
FAQ
Where does it meet? Where does it end?
We meet near Kyoto Station. The tour ends in Nara. You can return to Kyoto after the tour (the guide usually returns after the tour) or stay and get lunch and explore Nara on your own.


Can I use the JR Pass instead of train tickets?
Yes! Just unselect the train tickets during the booking process.
Where You'll Start
Tour Experts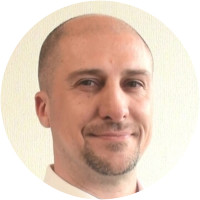 Marc enjoys sharing the understanding and the knowledge he gained over the years regarding traditional Japanese culture, Kyoto's historical patrimony and Japanese society. After earning a Ph.D. in Biology and an M.A. in Psychology in France, he originally came here to carry out postdoctoral research. Passionate about the history and culture of Japan since childhood, he decided to stay in order to learn and study it first-hand. He studied several crafts including pottery, as well as several traditional arts. After many years of study, Marc was granted a 2nd degree tea ceremony instructor certificate and obtained a 3rd Dan in iaido. He also became a connoisseur of Japanese antiquities which he has been collecting and restoring. Before settling in Kyoto, he lived all around the country, in the countryside as well as in large cities for more than 12 years; a rich experience providing him with a wide knowledge of Japan. Marc now lives in the heart of Kyoto with his family in a 100-year- old house he is currently restoring. He presently teaches foreign languages at university and instructs local Japanese guides.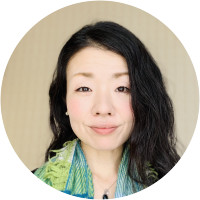 Kana holds a BA in English from Doshisha University, Kyoto, and another BA in Japanese Classical and Traditional Arts from Kyoto University of Arts and Design. She is also qualified as a tea master from Urasenke school of tea ceremony and is an experienced government-licensed guide. Kana has been studying and working in Kyoto since 2000. During her leisure time, she loves playing the shamisen, and she also performs Kyogen (Japanese 650-year-old UNESCO heritage theater). The Zen Buddhist philosophy, "live in the moment", has been always the core tenet of her life.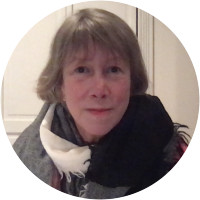 Elizabeth has lived in Kyoto for more than thirty-five years. She is a professor of Japanese religions and Buddhism. In particular, she has studied Japanese graveyards, the Fushimi Inari fox shrine, and Buddhist doctrine. She loves yoga, cats, walking, and visiting Europe. Elizabeth is from San Rafael, California. Before life took her to Japan, she spent two years in Beijing (as a graduate student at Beijing University), a year in Taiwan (studying Chinese), and a year in Dharamsala, India (studying Buddhism). She has an M.A. in Religious Studies from Stanford University and a B.A. in Anthropology from Princeton University.
Reviews can only be left by Context customers after they have completed a tour. For more information about our reviews, please see our FAQ.
This experience turned into an all day adventure and was truly phenomenal! Brian customized each part of the journey to what we were interested in. We got to stop in Uji and Fushimi-Innari which played to our interests best. I could not believe the amount of details we got for each part of the process. Other tourists were trying to listen into Brian's information because they could tell he knew his stuff! I would do the tour again in a heartbeat and probably learn even more. The best part hands down is that Brian doesnt just impart knowledge but encourages us to really think ourselves. Truly a mind opening experience.
Sep. 6, 2018
Marc was terrific and had wide and deep knowledge about both Nara and Japan which is what I hope for w Context. Could have used cabs to improve the experience, not so much uphill walking.
Jun. 12, 2018
Marc is a very knowledgeable and very sympathetic docent
May. 2, 2018