Tour Details
Tour Description
Our personalized Welcome to Kyoto tour, led by a Context docent and local expert, is an ideal start to help you plan your Kyoto itinerary. The introduction is designed to answer both practical questions about the city, such as how to navigate the subway or
how to visit a temple
, as well as giving insight into the basics of its history, politics, and daily life.
Welcome to Kyoto
We'll begin our experience in your hotel lobby or Ryokan where our docent will explain the layout of the city and the area where you are staying. We'll then offer tips on local customs, a basic language lesson, suggestions for dining, shopping, and insider events before opening the floor to any specific questions. If you have other
Kyoto tours
booked with us, we will examine your itinerary and go over any last minute concerns.
We will then head outside for a walk in beautiful Kyoto, allowing for a discussion of the area's history and an opportunity to take in the neighborhood ambiance under the guidance of a seasoned local, discussing nearby eateries, markets, and other shops in the area. (Foodies should check out our
Kyoto Food Tour
.) Your docent will also give you valuable tips on how to get around Kyoto and where the main sites—like Ryoanji Temple, home to Japan's most famous rock garden and a stop on our
Kyoto Temple Tour
—are located, which you may plan on visiting.
Take Aways
We'll leave you with maps, a head full of knowledge, and a better sense of how best to navigate this charming city.


When booking your tour, please provide your hotel name or exact apartment address (any entrance codes, the floor, etc.) in the requests box during checkout. Your docent will meet you directly at your lodging. In order to help us prepare the experience, please also share your interests and any specific questions about Kyoto. This will enable us to fully personalize your tour in Kyoto.


This experience is part of our
Welcome To
series which aims to orient first-time visitors to Context cities. Read about our other
Welcome To
experiences in our other cities.
FAQ
I would like the docent to answer some very specific questions I have about the city. Can I let you know in advance what those questions are?
Please do let us know in advance if you have specific questions so that your docent can come prepared with answers to your questions.


Is it okay to tip my docent in Japan?
Context clients generally tip anywhere from 10-25% of the purchase price of a personal service such as this, depending on the quality of the experience and their tipping habits.
Where You'll Start
Tour Experts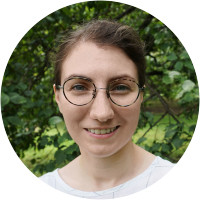 Robin's background is varied: from design, animation & illustration, to co-running a local food company in Dublin, Ireland, to work in the Specialty Coffee scene, acting as a brand ambassador for European specialty coffee companies in Europe. She loves learning new things and sharing her passions for food, coffee and design with others.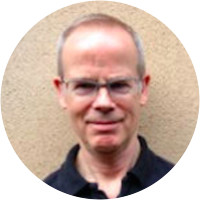 John was born in 1952, in St. Louis, Missouri, USA. At Carleton College (Northfield, Minnesota) he majored in English and German literatures, graduating in 1974. An offer to teach English for Panasonic brought him to Kansai, where he settled in Kyoto in 1977. Soon after arriving, he started studying Japanese at the Kyoto Nihongo Gakko, and, in 1979, he took up Nihon Buyo (classical Japanese dance) under the tutelage of WAKAYAGI Kimiha. (Kimiha-sensei died in 2015, and in 2019, John resumed his dance study with WAKAYAGI Shuho.) In addition to dancing, writing and editing have also kept him busy. For three years he served as editor of the "Kyoto Visitor's Guide". As a freelance writer, he has contributed articles to The Japan Times, Asahi Evening News, and the Japan National Tourist Organization's website. He also authored the Kyoto chapter of EYEWITNESS: JAPAN (Eyewitness Travel Guides, Dorling Kindersley publisher, 2000). Interests include sumie, Kyoto food culture, the Thai language, and travel (especially to Southeast Asia). Although happily mired in the Kyoto milieu, he is grateful that Osaka is only a 45-minute train ride away.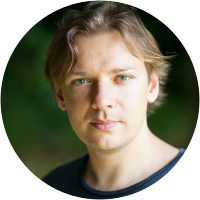 Marcin is a Ph.D. Candidate at Kyoto University, studying Folk culture in contemporary Japan. Marcin's Ph.D. studies are a continuation of his Master's thesis, which he also completed in Kyoto. His studies focus on the depictions of Japanese Otherworld and Buddhist Hell, but also usage of these traditional motifs in present-day Japan's culture and tourism. Marcin also has a Master's degree in Japanese studies from Warsaw University, Poland. There he specialized in Japanese folklore, ancient culture, religion and history. He published the book "Kaidan - Strange Tales of Edo period" (2011) in which he introduces Japanese ghosts, demons and goblins in 17th- &18th-century Japan. He also co-wrote "The Culture of Heian Imperial Court" (2008) about Japanese culture in the 9th and 10th Centuries. Marcin has a wide knowledge of Japan, starting from its history, folklore and religion, through its politics and post-war society, but also has an interest in its more recent pop culture and media. In his spare time, he enjoys walking through Kyoto's streets rediscovering its secrets. He also enjoys riding his Kawasaki motorcycle, seeking more remote and hidden places. Marcin has lived in Kyoto for 10 years.
Reviews can only be left by Context customers after they have completed a tour. For more information about our reviews, please see our FAQ.
Very punctual and well prepared. I like that the docent buys the coffees. Very valuable advice.
Sep. 26, 2018
walk rated 6/6. docent rated 6/6
Mar. 1, 2018
Marcin was again very helpful in providing tips & advice for what to see & do during our free time in Kyoto. He even suggested the bus system as an excellent means for getting around the city & seeing all Kyoto had to offer. He also helped find a good restaurant for lunch near our hotel!
Oct. 9, 2017