Tour Details
About the Tour
Duration

From 1 Day to 6+ Days
Tour Description
Unsure of what to do in Lisbon? In addition to our pre-designed
Lisbon walking tours
we can craft a wide-range of customized and personalized private tours of Lisbon. Drawing on our carefully vetted network of scholars, experts, and Lisbon tour guides, the limits of what we can do are circumscribed only by the bounds of our collective imagination. We can design the perfect tour to fit your trip.
Personalized Tour of Lisbon
"So knowledgeable, and enthusiastic! [Our docent was] tons of fun to be with. He had so much insight into the works [and] made the history come alive!"
Something Else in Mind?
But, if none of these pre-designed tours fit your needs, then we'll be happy to work with you to develop something personalized. In the notes section of this booking form, let us know the following:
How many hours would you like the walk to be?
What are your main goals for the walk?
Which sites and museums would you like to prioritize? Do you want to just pass by or explore inside as well?
Give us one or two words to describe your group.
Here are some examples of custom tours that we've designed:
Delve into the military history of Portugal at the Museu do Combatente in Belém.
Enhance your art history knowledge with a visit to the Calouste Gulbenkian Museum.
Explore the Jewish History of Lisbon.
Please note: Palacio de Marquises de Fronteira has their own guided tours, and does not allow outside tour groups.
FAQ
I know what I would like to do, but I don't see it in your regular offerings. Can you arrange it for me?
Please contact info@contexttravel.com with details of your request and we will be happy to look into the possibility.


Why is the price set at zero?
Once we receive your custom walk request, we'll review the details and follow up with you by email to refine your itinerary and give you final pricing. Don't worry, we will not be charging your card without your approval. Your order will first go into our system as pending.
Tour Experts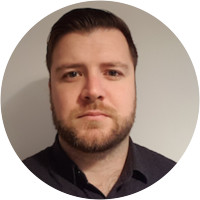 Born in the North of England, Ian was raised around the historic docks of Liverpool where a love of Maritime history was born. He went on to study Archaeological sciences with the aim of specialising in Marine archaeology. His four years of study saw him divert from his original aim and concentrate on Roman imperial architecture and Urbanisation in the Ancient world. Working as an archaeologist for a number of years across Italy and the UK, Ian has spent 7 years working as a tour guide in Rome before the lure of the sea and sunshine brought him to Lisbon where he continues to research the urban landscape and the city's vital relationship with the sea.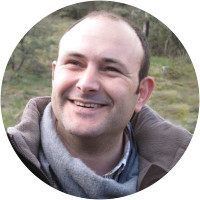 Marco António Noivo was born in Lisbon. He has been an official tour guide since 1996, passionate about history and art for as long as he can remember. He has a college degree in tourism and a Masters in history of art. He specializes in cultural touring and historical/military tourism, particularly the Napoleonic period. He is also a university lecturer in the areas of patrimony and dedicates himself to the training of future tour guides. His adventurous spirit and passion for knowledge create experiences that rediscover the soul of Portugal and Portuguese culture.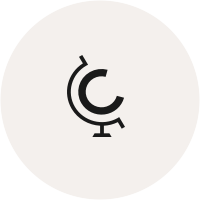 Catarina is a proud daughter of Lisbon. Having originally studied Conservation and Restoration, her passion for her home town led her to pursue a second degree in Tourism. In addition to working as a licensed tour guide, she is currently finishing her Master's degree in Art History. She loves her city, her work and the delight in the faces of visitors when discovering the wonders of Lisbon.
Reviews can only be left by Context customers after they have completed a tour. For more information about our reviews, please see our FAQ.
Bert was an exceptional architectural historian leading us through selected sites representing the historical influences over the centuries.
Sep. 19, 2019
Our two ten year olds were very tired of touring after coming off a cruise.....so we told Tiago we might be difficult! He took very good care of us, and made the girls feel very welcome and got lots of smiles from them! Good for Tiago!
Jul. 5, 2019
Our tour with Estela was fantastic! First of all, we really enjoyed spending the day with her ... she has a lovely personality. As a guide she was thorough and informative. I'd give her an A+!
Jun. 7, 2019