Tour Details
Tour Description
For centuries, the charming town of Sintra has served as a relaxing summer retreat for the elite of Portuguese society, and gained international acclaim in the Romantic period as a source of inspiration for such writers as Lord Byron, who referred to Sintra as "glorious Eden." Nowadays, the cultural landscape of Sintra is a designated UNESCO World Heritage Site. On this half-day trip from Lisbon in the company of a historian, you will delve into the magic and mysteries of Sintra for half a day, visiting a carefully chosen selection of monuments in order to get a feel for what has proved so captivating for lovers, royals and storytellers alike.
Sites Visited
Vila Palace
Sintra historic city center
Quinta da Regaleira
Gardens of Quinta da Regaleira
Includes
Four and a half hours with a local historian
Train tickets from Lisbon to Sintra
Itinerary Details
Meeting your guide at Lisbon's central Rossio Station, you will take the train out to Sintra together and get started with some background information about Sintra itself.
Upon arrival in Sintra, your first stop is the Vila Palace, or National Palace of Sintra, the best-preserved medieval residence in the whole of Portugal. You will admire the mix of architectural styles (Moorish, Manueline and Mudéjar to name a few) and learn about the different warriors and kings who have occupied this castle. You may visit the Swan or Magpie Rooms, each named for the depictions of their namesake birds painted on their ceilings. As much of the castle remains unchanged for 500 years, you will gain a riveting insight into the residents' stories through the motifs and symbols that adorn its many rooms.
After the National Palace, you will make your way into the historic center of Sintra, the charming heart of this picturesque region. You will be delighted with sweeping views over quaint pastel-colored villas and rocky hills, where photo opportunities are endless.
Following this, you will venture up the hill to the truly mysterious and magical Quinta da Regaleira. You will explore the sprawling 5-floor palace, taking in the exuberant Gothic features and learning about the Quinta's many owners. Your expert will help you connect the intricate details and decorations of Quinta da Regaleira with the larger context of European history.
You will then head into the famous gardens to discover some of the symbols left behind by the likes of the Freemasons, or the Knights Templar. Weaving your way through the palace grounds, you will be treated to stunning views of Sintra's many other monuments.
After exploring the gardens, your expert will their leave, but not before imparting their insider knowledge about how to spend the rest of your day. With our packed itinerary of key sites, along with the freedom to keep exploring on your own, you will surely be left convinced that, in the words of the great Portuguese novelist Eça de Queirós: "Everything in Sintra is Divine, There is no corner that is not a poem."
FAQ
For more information about Context tours, please visit
our FAQs
.
Book with confidence — see Context's flexible cancellation policy
here
.
What is a private tour?
Our private tours are limited exclusively to travelers in your party. They are designed to provide a learning experience that is completely tailored to you and your traveling companions. Private tours give you more flexibility with scheduling (you decide when the walk best fits in your trip), the ability to tailor your itinerary (we'll work to match the itinerary to the interests and dynamics of your group), and more personalized time with your guide.
What is a small group tour?
Our small group tours cover many of the same itineraries as our private tours, but they place you with other travelers in groups of 6 or fewer. They operate on a pre-scheduled calendar and are designed to provide an opportunity to engage with and learn from other travelers.
Are we able to change the time the tour starts?
We can start the tour later if it is booked privately. An earlier start time is not recommended as many venues do not open until 9:30am
Can this be done by car?
While this tour is designed to travel by public transport, if you are booking privately we can certainly arrange for car service. Although much of the tour needs to be conducted on foot due to undulating terrain and the car-free center of Sintra. Please contact us for more info. We now have a
Full Day Sintra
option with Car service.
Is this tour appropriate for children?
This walk is not a part of our official family program. That said, we may be able to arrange a visit with a family-friendly guide. Please contact us.
Is this tour walking intensive, and/or wheelchair accessible?
We do cover extensive, rugged territory on this tour meaning there are mobility issues. Please contact us with any questions; we will be happy to advise if this tour will be appropriate for you.
Where You'll Start
Tour Experts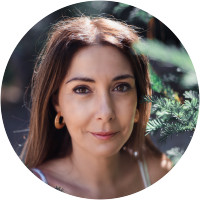 Estela Mendes is an art historian. Born and raised in Lisbon, she has been teaching about the beauty of the world for many years. After working in national palaces in Portugal, Estela moved to London where she spent 5 years working at museums like Buckingham Palace, the Victoria & Albert Museum, the British Museum and the National Portrait Gallery. Her background in art history gives a special view of the history of the city, using art to illustrate historical facts. She likes to walk through quiet streets and show small secrets to those who have never been to Lisbon.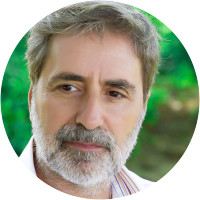 José Picas do Vale started his professional career at the age of thirteen, as a fisherman. In 1989 he joined the Portuguese Navy, being stationed at the Portuguese National Maritime Museum. He graduated in History, post-graduated in Law and Rights of Impaired Citizens, and obtained a Master degree in Museum Studies. An integrated researcher at the Institute of Contemporary History, and associated researcher at the Institute of Art History, FCSH – UNL, José is conducting his Ph.D. in Contemporary History and Museum Studies with a research project on maritime museums. He's a Fulbright Research Fellow; and Fellow of the Study of the United States Institute on Culture and Society. José has also received Scholarships from the Calouste Gulbenkian Foundation (2009/2015); FCT – Foundation for Science and Technology (2012-2015); and a Leonard Rennie Grant from the Council of American Maritime Museums (2016). Member of ICOM – International Council of Museums; RESPATRIMONI - International Network of Researchers on Heritagization; ACHS – Association of Critical Heritage Studies; RHIP – Network of History, Industry and Heritage; HOPER – Portuguese network of Oral History; co-founded AC - Acesso Cultura; and is president of the General-Assembly of Vórtice, cultural association. He is the author of several articles on Museums, cultural projects, and Portuguese maritime history. This experience and area of expertise, give José a very particular view of Lisbon, its History and its stories.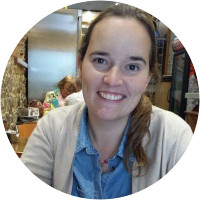 Catarina is a proud daughter of Lisbon. Having originally studied Conservation and Restoration, her passion for her home town led her to pursue a second degree in Tourism. In addition to working as a licensed tour guide, she is currently finishing her Master's degree in Art History. She loves her city, her work and the delight in the faces of visitors when discovering the wonders of Lisbon. She is also a secondary teacher in the area of Tourism and is one of the founders of Improving Tour Guiding, a training project dedicated to the training of future tour guides or even to share knowlegde among tour guides, in low season. In summary, a very nice company in Lisbon!
Reviews can only be left by Context customers after they have completed a tour. For more information about our reviews, please see our FAQ.
Every aspect of the tour went as expected. Estela was the perfect guide. She shared insights that could not be learned on our own.
Nov. 15, 2022
We are so glad that we choose Context Travel for our half day tour to Sintra. Jose was a wealth of knowledge as he discussed the history of the area on the short train ride from Lisbon. From Sintra's town center we walked to Quinta de Regaleira estate and explored the home/grounds. Jose continued his enthusiastic narrative as we concluded the tour at the Monserrate Palace, summer home for the Portuguese court. We highly recommend this tour.
Nov. 7, 2022
Estela was fantastic. Extremely knowledgeable and lovely to spend time with!
Oct. 14, 2022