Tour Details
Tour Description
While France and Italy may be seen as the world's epicenters for cheese, more and more people are rediscovering the many glories of British cheese, where its lush and verdant landscape has nurtured cheesemaking for centuries. In this relaxed and entertaining British Cheese Tasting, we'll learn what goes into being expert cheesemonger, learn about the great traditions of British cheesemaking and cheesemakers, and feast on such delicious seasonal cheeses from all over the British Isles as Cheddar, Stilton, and Wensleydale and exciting fresh flavors from local markets like Tymsboro, St. Jude and Doddington. We'll discover how the culture and history of Britain has shaped her food, and how new cheesemakers are fusing old and new to create the incredible tastes of the British cheese renaissance. Stories of cheesemaking monks, gods of dairying, cheese folklore, cheese piracy, cheese wars, and cheese innovation will be told through a mouth-watering feast for body and mind.
A Brief History of British Cheese
Cheese has been part of British culture and trade for centuries—thus, this tasting provides an appetizing way to look at the history of the British Isles through a cheesy lens. Why did some cheeses become famous across the country, and across the world? Why did every 18th century gentleman want a Stilton on his table? What disasters befell British cheese in the 20th century, and how has its decline been reversed and the glories of the Isles' cheese culture rediscovered?


This convivial and informal 3-hour talk with Ned Palmer is held in a purpose built tasting room above London Cheesemongers's new speciality cheese shop in Kensington, a cellar bar in a Victorian pub near Monument, Samuel Johnson's house (an 18th century town house on the Strand), or a boardroom on the 23rd floor of the Shard where our tasting is accompanied by an astonishing view of London. We'll have ample time to savor our cheese, ask questions, and discuss how to pick and then match cheese with the perfect drink to enhance and compliment its particular character. Tastings will have a seasonal theme, as artisanal cheeses change in flavor and availability throughout the year.
London Cheese Tasting
The cheese selection will change from season to season as artisanal cheeses change in flavor and availability across the year, ranging from from fresh goat's cheeses and more delicate flavored cow's cheeses in spring and summer to richer, more warming cheeses in autumn and winter. Our tasting will include generous servings of seven superb cheeses, showcasing the best of the season, and include delicious breads and chutneys, along with several craft beers or wines chosen to accompany the wide range of flavors on the board—a meal in itself. From malty blues to big beefy cheddars and pungent washed rinds, this tasting is a slice of a foodie and history buff heaven, where one can hungry for culture and leave full of fresh knowledge and fantastic flavors. After, we'll have the opportunity to put our newfound skills to the test, in which we can peruse a range of some of the finest artisanal cheeses available in the shop.
Where You'll Start
Tour Experts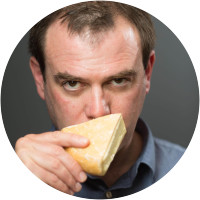 Ned Palmer is a recovering philosopher, jazz pianist, and cheese evangelist. After discovering the glories of British cheese selling his friend's Caerphilly cheese at Borough market, Ned spent seven years at Neal's Yard Dairy, training as a retailer, affineur and connoisseur of cheese. Fascinated by the history of cheesemaking, and the stunning flavours of traditional styles, he visited makers across Britain to discover their stories and secrets, uncovering the magic behind a great cheeseboard. Ned set up the Cheese Tasting Company in 2012, to deliver tastings to private and corporate audiences. He also works with Laithwaites, the Scotch Malt Whisky Society, the British Epicurean Society and various London craft brewers to bring cheese to the people. Ned's tastings feature the most delicious surprises and matches, alongside eccentric, eclectic and esoteric stories of the makers of great British cheese, both ancient and modern. Ned lives with acclaimed historical novelist Imogen Robertson and an unreasonable number of books about cheese.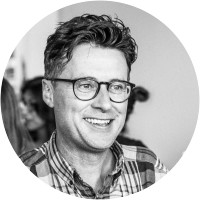 Food journalist and cheese writer Patrick McGuigan has travelled the world, from the Swiss Alps to the hipster cheese bars of New York, to write about cheese makers, maturers and retailers. He is a senior judge at the World Cheese Awards, teaches cheese courses at the School of Fine Food and is a co-founder of the London Cheese Project festival. He is particularly partial to a slice of Kirkham's Lancashire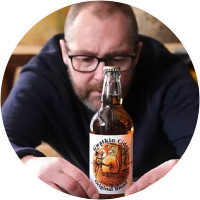 After 16 years as a cheesemonger in London, Chris found himself at a loose end in New York with an opportunity to try something different. He chose craft beer. He got a job in a small shop at Manhattan's Grand Central Station which boasted an exhaustive selection of beers from around the world, but also, tucked away in a corner, was a modest and often overlooked selection of craft ciders. Over time he found himself drawn more and more to this corner of the shop & discovered not only ciders from America but from further afield as well: Normandy, Herefordshire, Somerset. The gradual effect was revelatory. Several years, thousands of miles & many ciders later, he is back in the UK and championing cider (and cheese) through his new enterprise: Cork & Crown.
Reviews can only be left by Context customers after they have completed a tour. For more information about our reviews, please see our FAQ.
It was informative, fun and delicious!
May. 15, 2019
It was an amazing experience. Ned was great, he has deep knowledge about cheese and he is such a great guy. We just loved the day. Thank you so much for this great meeting.
Jul. 3, 2018
I learned more about the history of cheese and British cheese than I thought possible. It was all utterly splendid and you can tell Ned is a true expert and loves it so much.
May. 10, 2018