Tour Details
Tour Description
Founded in 1753, the British Museum was established as the world's first national public museum, displaying the most comprehensive collection dedicated to art, history and culture in existence. Today it is the United Kingdom's most visited attraction and with good reason, but this popularity can make connecting with these extraordinary artifacts somewhat challenging. That's why we have an hour of exclusive access to the museum before it opens to the general public on this Early Entry British Museum Tour.
Sites Visited
Included
3 hours with a PhD or MA level guide
Itinerary Details
We offer a unique opportunity to design your own bespoke experience of an unparalleled collection, guided by one of our archaeologists or historians. Whether you're keen to explore the founding collection and its philosophies through the Enlightenment Room, discover the Rosetta Stone's role in unlocking the mysteries of Egyptian culture, venture into the Mesopotamian 'Cradle of Civilization' or journey through Ancient Greece or Rome, you will be able to do so in absolute peace, creating a moving and memorable experience.
The tour will begin at 9am focusing either on a single room, for an in-depth analysis of a particular culture, or three galleries for a broader overview, before proceeding on our traditional tour, once the galleries are open to the public. The latter will provide a more holistic perspective of the artifacts alongside the history of their provenance and curation. Below are the options for the rooms seen during the tour:


The Enlightenment Room: trace Sir Hans Sloane's founding collection and its extraordinary journey to the present. Discover some of the collectors who have shaped the museum over the past four centuries.
Ancient Egyptian afterlife: from mummification to magic and 'immortalizing' animals, you will be able to navigate the history and significance of death and the afterlife in ancient Egypt. (Also, the museum's world-renowned collection of coffins, tombs, portraits and amulets & fabled Book of the Dead)
Ancient Egyptian Sculpture: statues of kings and gods, monumental tomb architecture and ancient tomb reliefs spanning 3000 years, including the colossal bust of Ramesses II and the Rosetta Stone.
China and South Asia: explore the development of these civilizations from 5000 BC to the present day, through objects ranging from Ming Dynasty porcelain to South Asian sculpture.
Japan: from Samurai architecture to contemporary manga, discover the breadth and beauty of Japanese culture and how both continuity and change have shaped Japan's past and present.
Ancient Greece: venture into Ancient Greece from the Bronze Age through the conquests of Alexander the Great to the last of the Hellenic kingdoms to fall to Rome. Uncover fascinating finds from Mycenaean and Greek pottery to iconic sculptures, including the monuments of the Athenian Acropolis.
Ancient Rome: explore this extraordinary culture from its relatively humble origins to its zenith as one of the most powerful empires in the world. Discover the impact of Ancient Greece and the reigns of emperors including Augustus and Hadrian, through this collection of mosaics, pottery, jewellery, coins, bronzes and marble statues.
FAQ
What is a private tour?
Our private tours are limited exclusively to travelers in your party. They are designed to provide a learning experience that is completely tailored to you and your traveling companions. Private tours give you more flexibility with scheduling (you decide when the walk best fits in your trip), the ability to tailor your itinerary (we'll work to match the itinerary to the interests and dynamics of your group), and more personalized time with your guide.
Do we need to pay a ticket to get in?
No. Unless you want to see one of the temporary exhibitions, the museum is free. However, donations are greatly appreciated.
Is the British Museum wheelchair accessible?
Yes. The Great Russell Street entrance has 12 steps with a handrail. There are self-operable lifts on both sides of the steps. There is level access at the Montague Place entrance. The majority of galleries and all special exhibitions are fully accessible.
Is this tour good for kids and teens?
Yes! We have some excellent family friendly guides who can appeal to the learning styles of children. We have a separate
British Museum Tour for Kids
just for families with children 12 and under. When booking, please provide us with information about your children such as favorite school subjects, and hobbies. This way we can match you with the best possible guide.
Where You'll Start
Tour Experts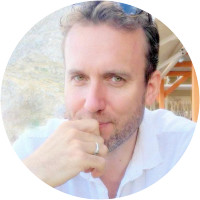 Lawrence travelled and excavated extensively in Israel, Jordan and Egypt before attending the University of Durham where he studied archaeology. He specialised in ancient human remains during his Masters' at Liverpool University Medical School, followed by a year of travel and excavation in the UK and Africa. He won a scholarship to attend University College London, where he wrote his Doctorate on ancient populations of the Western Mediterranean basin and the Canary Islands. He currently lectures at Birkbeck College, University of London. He carries out research at London's Natural History Museum and spends several months each year working on a major archaeological project in Peru. He is also connected with excavations in Egypt, Bolivia, California, Sierra Leone, Ghana, and Spain, where he works with a forensic unit recovering the fallen from the 1936-1939 Spanish Civil War. In addition to his research, he has interests in the classical world, ancient Assyria, geology, palaeontology, twentieth century art history and the history of London.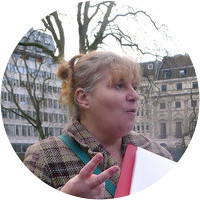 Born in London, Ruth has also lived in Israel for many years. She trained at the Rubin Academy of Music and Dance in Jerusalem, where she studied Voice and Piano and received a degree in performance in both instruments. She is a qualified music teacher and for many years taught music to children and adults of all ages. Returning to London in 2000, Ruth undertook a number of intensive courses learning about the history of this great city which she loves. She has recently earned an MA in Art History and enrolled in a Ph.D. program. Ruth also has a particular interest in Jewish London and a keen interest in the artistic and musical history of London.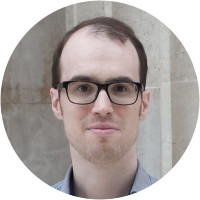 Andrew completed a PhD in Classics at King's College London where he specialised in how the Classical world shaped British politics and culture. His research interests range from Ancient Greece to the British empire, and he has tutored secondary school children in everything from Tudor England to the Second World War. Andrew especially loves the eclectic historical landscape of London which allows one to find ancient ruins or historic pubs amongst the modern city. He teaches ancient history to undergraduates at King's College London and is a keen cyclist and runner.