Tour Details
Tour Description
Founded in 1753, the British Museum was established as the world's first national public museum, displaying the most comprehensive collection dedicated to art, history and culture in existence. Today it is the United Kingdom's most visited attraction and with good reason, but this popularity can make connecting with these extraordinary artifacts somewhat challenging. That's why we have an hour of exclusive access to the museum before it opens to the general public on this Early Entry British Museum Tour.
Sites Visited
Included
3 hours with a PhD or MA level guide
Itinerary Details
We offer a unique opportunity to design your own bespoke experience of an unparalleled collection, guided by one of our archaeologists or historians. Whether you're keen to explore the founding collection and its philosophies through the Enlightenment Room, discover the Rosetta Stone's role in unlocking the mysteries of Egyptian culture, venture into the Mesopotamian 'Cradle of Civilization' or journey through Ancient Greece or Rome, you will be able to do so in absolute peace, creating a moving and memorable experience.
The tour will begin at 9am focusing either on a single room, for an in-depth analysis of a particular culture, or three galleries for a broader overview, before proceeding on our traditional tour, once the galleries are open to the public. The latter will provide a more holistic perspective of the artifacts alongside the history of their provenance and curation. Below are the options for the rooms seen during the tour:


The Enlightenment Room: trace Sir Hans Sloane's founding collection and its extraordinary journey to the present. Discover some of the collectors who have shaped the museum over the past four centuries.
Ancient Egyptian afterlife: from mummification to magic and 'immortalizing' animals, you will be able to navigate the history and significance of death and the afterlife in ancient Egypt. (Also, the museum's world-renowned collection of coffins, tombs, portraits and amulets & fabled Book of the Dead)
Ancient Egyptian Sculpture: statues of kings and gods, monumental tomb architecture and ancient tomb reliefs spanning 3000 years, including the colossal bust of Ramesses II and the Rosetta Stone.
China and South Asia: explore the development of these civilizations from 5000 BC to the present day, through objects ranging from Ming Dynasty porcelain to South Asian sculpture.
Japan: from Samurai architecture to contemporary manga, discover the breadth and beauty of Japanese culture and how both continuity and change have shaped Japan's past and present.
Ancient Greece: venture into Ancient Greece from the Bronze Age through the conquests of Alexander the Great to the last of the Hellenic kingdoms to fall to Rome. Uncover fascinating finds from Mycenaean and Greek pottery to iconic sculptures, including the monuments of the Athenian Acropolis.
Ancient Rome: explore this extraordinary culture from its relatively humble origins to its zenith as one of the most powerful empires in the world. Discover the impact of Ancient Greece and the reigns of emperors including Augustus and Hadrian, through this collection of mosaics, pottery, jewellery, coins, bronzes and marble statues.
FAQ
What is a private tour?
Our private tours are limited exclusively to travelers in your party. They are designed to provide a learning experience that is completely tailored to you and your traveling companions. Private tours give you more flexibility with scheduling (you decide when the walk best fits in your trip), the ability to tailor your itinerary (we'll work to match the itinerary to the interests and dynamics of your group), and more personalized time with your guide.
Do we need to pay a ticket to get in?
No. Unless you want to see one of the temporary exhibitions, the museum is free. However, donations are greatly appreciated.
Is the British Museum wheelchair accessible?
Yes. The Great Russell Street entrance has 12 steps with a handrail. There are self-operable lifts on both sides of the steps. There is level access at the Montague Place entrance. The majority of galleries and all special exhibitions are fully accessible.
Is this tour good for kids and teens?
Yes! We have some excellent family friendly guides who can appeal to the learning styles of children. We have a separate
British Museum Tour for Kids
just for families with children 12 and under. When booking, please provide us with information about your children such as favorite school subjects, and hobbies. This way we can match you with the best possible guide.
Where You'll Start
Tour Experts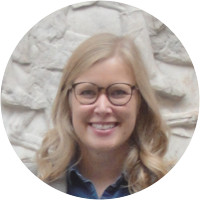 Helena Meskanen is an archaeologist, with a PhD from King's College London, where her research focused on ancient Spartan religion and archaeology. As a field archaeologist, she has worked in Greece, Italy, Israel, Scotland and her native Finland, and loves talking about the challenges, possibilities and realities of fieldwork. She has lived in London for 9 years, and finds the city's endless layers of history fascinating. From the British Museum to Roman London, from the Great fire of London to the shiny modern skyscrapers, there is always an interesting corner or an alley to explore.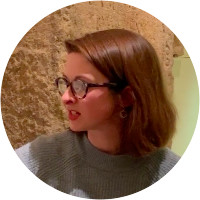 Allison grew up hearing her grandmother's stories about her native Cairo, and her childhood fascination has turned into a lifelong love of history and archaeology. She has an AB and an MA in Middle Eastern archaeology and is hoping to begin her PhD soon. Her particular interests include feminist and queer studies, contact between empires, and the human-dog relationship through history; in a previous life she was a Latin teacher and still loves working with young people. For the last two years she has worked at the British Museum - the first place she ever visited in London - and has recently developed her own specialised tour on women in the Museum.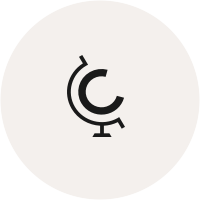 I have lived in London for over 30 years and I am a Blue Badge Guide. London has so much to offer and when you visit you might like to do a walking tour for example visit Royal London, Legal London including the beautiful and historic Inns of Court or a walk looking at Street art for example, Walking is an excellent way to see London and there are so many different ideas of what you can see and do. You may prefer to visit art galleries or museums such as the National Gallery or the British Museum or historical sites such as Westminster Abbey, The Tower of London and St Paul's Cathedral. I was brought up in Peru and very much enjoy meeting visitors from abroad and introducing them to this wonderful city. Alternatively you might enjoy a day trip to Greenwich to see beautiful architecture and find out about Longitude in the Royal Observatory or visit Windsor Castle, home of Queen Elizabeth. The choice is yours!