Tour Details
Tour Description
This two-hour tour of the British Museum will stimulate children's imagination as they explore mummies, Parthenon marbles, Roman mosaics, and other antiquities that represent fascinating civilizations from the past. Our archaeologists, trained in visual thinking strategies, will offer an interactive look at the ancient world and its traditions, religions, and people. Families on this tour will get to pick a civilization and trace their history, learning more about their day-to-day lives, and applying what they learn to our world today.

Located in the beautiful Bloomsbury neighborhood, the British Museum holds one of the richest and most eclectic public art collections in the world. From the Rosetta Stone, to the lion hunt, to the king's palace at Nineveh, the museum is packed full of artwork that can enhance your family's understanding of the ancient world. Our walk begins just outside the museum, where we'll learn how it was founded and how the passion for collecting is still at the core of this incredible institution today. From here we'll go inside and, using fun educational tools, pick a theme or a particular civilization and follow its development throughout time. We may, for instance, focus on the development of scripture from cuneiform to hieroglyphic to our modern alphabet, using tools like the Rosetta Stone and other ancient inscriptions. We'll also make sure to include a visit to the Egyptian mummies and the Parthenon marbles and, depending on the children's interests, may also focus on the development of civilization in England.

Note: In order to plan the best possible experience for your children, it would be helpful for us to know some background. Have they traveled to other countries in the past? If so, where? Have they studied any subjects in school that would relate to the walk? Are they interested in art, music, even food? The more you can tell us, the better.

Please note that as of November 2021, some galleries, including the Parthenon galleries and the adjacent greek galleries, are currently closed due to ongoing renovations and may not be included on your tour.


FAQ
What is a private tour?
Our private tours are limited exclusively to travelers in your party. They are designed to provide a learning experience that is completely tailored to you and your traveling companions. Private tours give you more flexibility with scheduling (you decide when the walk best fits in your trip), the ability to tailor your itinerary (we'll work to match the itinerary to the interests and dynamics of your group), and more personalized time with your guide.


What is a small group tour?
Our small group tours cover many of the same itineraries as our private tours, but they place you with other travelers in groups of 6 or less. They operate on a pre-scheduled calendar, and are designed to provide an opportunity to engage with and learn from other travelers. Most of our small group tours require at least three (3) participants to run, although there is some variation from walk to walk. However, there is some variation from walk to walk. As you sign up for a tentative walk we display the minimum number required in order to confirm.


Where are we meeting our guide?
Once you book your tour we'll send you all details regarding where to meet your guide and how to get there.


Do we need tickets to go inside the British Museum?
No, the museum is free to the public, however donations are appreciated. There are donation boxes at all main entrances to the gallery.


Is this tour good for kids?
Absolutely yes! This tour was designed by our museum educators and guides to be fun and interactive. Feel free to provide us with information about your children such as favorite school subjects, and hobbies. This way we can match you with the best possible guide.


Is this walk accessible to wheelchair users?
Yes, the gallery is fully accessible.
Where You'll Start
Tour Experts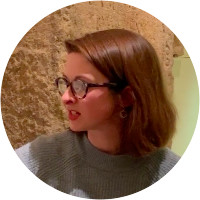 Allison grew up hearing her grandmother's stories about her native Cairo, and her childhood fascination has turned into a lifelong love of history and archaeology. She has an AB and an MA in Middle Eastern archaeology and is hoping to begin her PhD soon. Her particular interests include feminist and queer studies, contact between empires, and the human-dog relationship through history; in a previous life she was a Latin teacher and still loves working with young people. For the last two years she has worked at the British Museum - the first place she ever visited in London - and has recently developed her own specialised tour on women in the Museum.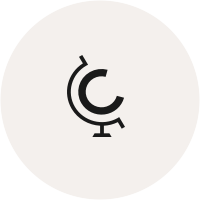 I have lived in London for over 30 years and I am a Blue Badge Guide. London has so much to offer and when you visit you might like to do a walking tour for example visit Royal London, Legal London including the beautiful and historic Inns of Court or a walk looking at Street art for example, Walking is an excellent way to see London and there are so many different ideas of what you can see and do. You may prefer to visit art galleries or museums such as the National Gallery or the British Museum or historical sites such as Westminster Abbey, The Tower of London and St Paul's Cathedral. I was brought up in Peru and very much enjoy meeting visitors from abroad and introducing them to this wonderful city. Alternatively you might enjoy a day trip to Greenwich to see beautiful architecture and find out about Longitude in the Royal Observatory or visit Windsor Castle, home of Queen Elizabeth. The choice is yours!
Originally from Sweden, Frederika lived in Berlin and Chicago before settling in London. She holds a PhD in Comparative Literature with focus on Classics from Northwestern University. She has also earned a BA and MA in Ancient Studies and Religious History respectively from the Freie Universität, Berlin and has several seasons of archaeological fieldwork around Greece under her belt. She combines these diverse fields in her research, which explores how ancient myths and images have lived on in modern art and literature. She has a particular interest in the history of museums and how our way of engaging with and looking at the past has shifted over generations. She works just up the road from the British Museum and will happily share all the reasons why she thinks Bloomsbury is one of the most charming areas of central London.
Reviews can only be left by Context customers after they have completed a tour. For more information about our reviews, please see our FAQ.
Helena was excellent guide with a real gift relating to children.
Apr. 25, 2019
My son was sick throughout. But that didn't slow down Allison. We kept on keeping on. At the end of our trip, my son ranked his visit to the British Museum as one of the favorite things he did. He was about to throw up through the entire 2 hours! Amazing!
Apr. 2, 2019
Our children loved the British Museum tour with Allison. Not only is she an expert in the subject matter, she is great with kids and kept a pace that matched their interest. My kids loved the mummies and Egypt and her tour was spot on. The grown ups enjoyed it too!
Mar. 24, 2019