Tour Details
Tour Description
London is one of the world's powerhouses for contemporary art, bristling with major museums and galleries. A good knowledge of the city will begin to uncover this network, but there is another, hidden world that remains closed to even the most intrepid member of the public—the galleries of the artists themselves. This London Studio Tour, led by a local curator and gallerist, delves into artists' studios for an unparalleled look at cutting-edge contemporary art in progress. With the ability to chat with the artist and see recent creations in an intimate setting, we'll experience the best of London's contemporary art scene in a way few others can.
" It was a special opportunity to meet several artists and I thoroughly enjoyed the experience. Memorable!"
London Studio Tour
London's periphery boasts a huge artistic community and, nestled away in their studios, one can find emerging and internationally-established artists alike. This tour gives exclusive access to an ever-evolving, curated selection of artists' studios. It offers a chance to see how cutting-edge, contemporary artists produce their work, a chance to view their latest output, a chance to ask those questions a museum or gallery can never answer, and a chance meet today's artists in their most intimate surroundings.


For seasoned collectors and new enthusiasts alike, this three-hour tour will give an insight into the artists' studios in a selected portion of London. No two tours will ever be the same.
A Unique Experience
This tour is entirely customizable depending on the client's interests and the availability of the artists at the time of the tour. There may be some travel time between studios but the wait promises to be rewarding. These journeys will provide time to discuss studio practice, locations, and etiquettes to ensure you get the most out of your experience.


The tour requires a private car service. This is necessary to move from one studio to the other as many of them are located in East and South London.


Where You'll Start
Tour Experts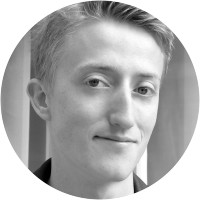 Will Lunn organised his first exhibition, including two internationally renowned artists, aged just seventeen. He has previously worked at a number of London galleries, before he set up Sumarria Lunn Gallery with Vishal Sumarria at twenty. After Sumarria Lunn, at twenty-five he opened Copperfield, an independent contemporary art gallery just south of Tate Modern. He is a graduate of the Courtauld Institute of Art and prior to becoming a curator and gallerist, he has been exhibited both in England and abroad as an artist working under another name. He sees his work as a curator as an extension of that practice - bringing pre-existing objects with pre-existing concepts together in a space to create new meaning.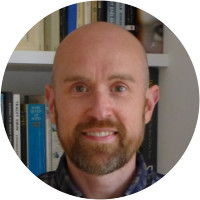 Alan was born and raised in Scotland but has spent most of his adult life in London. Having achieved an MA in Art History at Glasgow University, he worked for many years in the art world at both an international auction house and an antique dealer. In recent years he has returned to academia, achieving an MA in Classical Civilisation in 2011, and has recently completed a Ph.D. in which he analyzed eighteenth-century attitudes towards the ancient Roman world. In addition to his work for Context Travel, Alan also writes catalogue essays on Contemporary Art for a leading auctioneer. Elected a Fellow of the Society of Antiquaries of Scotland in 2017, he has just started work on a book inspired by his Ph.D. research, which will be published by Edinburgh University Press in 2020.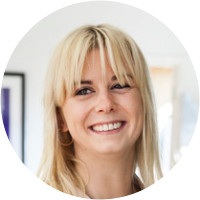 For the last three years I have been running an artist agency representing young contemporary artists and curating pop-up exhibitions around London. I currently represent twenty artists all who practice in varying mediums. I also run a project space in the Isle of Wight that invites artists to make site specific immersive installations. I have an art historical background having graduated from Goldsmiths with a First Class degree in Visual Culture in 2015. I also studied Art Business and Foundations of Western Art at Sothebys Institute in 2011-2012. Following on from university, I worked in art galleries in London and New York and have experience in all areas of exhibiting artwork. This tour will give you a diverse insight into the London art scene from artist's studio to large contemporary art gallery.
Reviews can only be left by Context customers after they have completed a tour. For more information about our reviews, please see our FAQ.
As noted, the links above are not working. Will Lunn was an excellent guide - personable and extremely knowledgeable about the contemporary art scene in London. We were able to meet with artists we would not have otherwise known about. Highest rating for Will and our driver. Finally, for future visitors desiring this tour, I'd suggest that the meeting point be close to the first studio visit. We were told we'd be picked up at our hotel in South Kensington. However, the first visit was across town near the Tate Modern. It would have saved at least 30 minutes if we didn't have to backtrack to the opposite side of town (we had just returned from the Tate Modern). Many thanks again to Will Lunn for an excellent tour.
Nov. 30, 2015
Will did a splendid job, far exceeding my expectations. What recommendation is higher than'exceptional'...Will deserves it. He is courteous, friendly, charming, incredibly patient, obviously smart and wonderfully articulate. He answers questions with thoughtfulness and candor all the while juggling tour logistics, artists, guests/clients, transportation and those endless details that create a seamless Context experience. This is my second tour with Will and I plan another early next year; he is a special Context representative who reflects incredibly well on your company. He is a talented young man!
Nov. 19, 2015
The only thing that didn't work was London traffic (due to Holborn electrical underground fire). I was also ill and had a doctor's appointment that afternoon, so the traffic situation made me crazy as we had to get back to the Savoy at a certain time. It was a special opportunity to meet several artists with Will and I thoroughly enjoyed the experience. Will was courteous, friendly, organized and answered my questions with patience and good cheer. At no stage did I feel like an art dope, which had been a concern of mine. I also learned a lot visiting the artists' studios and meeting the artists. They were friendly as well and it was such a privilege to visit their studios, see their work and ask questions. I especially liked the first artist, David Rickard. Additionally, the video art of the Turkish women commenting on a film was fabulous. I am sorry I was sick during this London trip as I would have liked to follow up with Will and perhaps even buy some art. I intend to book this tour again in November when I next visit London, and hopefully the traffic will be better. I cannot imagine the tour -- or Will -- being any better. It was a very special experience.
Apr. 28, 2015