Tour Details
About the Tour
Duration

From 1 Day to 6+ Days
Tour Description
Need help planning a trip to London? We can work with you to create a custom tour to suit your interests, from royal history to religion, from British food traditions to London's lively art scene, drawing on our network of over 70 expert London tour guides. From a full-day to a full week, our planning experts have your trip covered.
How to Book
Whether you already have something in mind or want help crafting something entirely new, our dedicated planning specialists are on hand to make the most of your travels. Context planners, all travelers in their own right and experts in their dedicated territory, will partner with you to create an itinerary suited exactly to your needs and schedule.
Itinerary Inspiration
For those unsure of exactly what they'd like to do, below is an
example
London itinerary to ignite your imagination; another good place to start brainstorming is with a perusal of our other
private and small group London tour options
:
London in Three Days (Estimated Cost: $2500)


Day 1
We'll spend 8 hours together unpacking the major highlights of this British capital, with a stop for lunch at vibrant Borough Market.
Sites will include: Westminster Abbey, the Changing of the Guard, St James Park, Buckingham Palace, the Thames, and the grand finale: the Tower of London.
Day 2
Our day kicks off with a 3-hour historical tour near the Square Mile, surrounded by signs of London's medieval, Roman, and Norman past.
After a break for an independent lunch, we'll spend the afternoon discovering a museum of your choice (popular choices include the Churchill War Rooms or the British Museum).
Day 3
Our finale will be an excursion out of London. Excursion options are: Hampton Court Palace (for a discussion of Henry VIII and the Tudors); Oxford (to admire its architectural tradition and its place as a beacon of education); or Cambridge (to explore its history, architecture, and world-famous art).
FAQ
What is included in the Custom & Multi-Day itinerary of London?
Cost details will vary based on exact itinerary, but all of our Custom & Multi-Day itineraries include the cost of your private guide. In many cases, vehicle/transportation costs, select meals, and site entrances may also be included. Your Context planning specialist will confirm exactly what is included in your personal itinerary before charging your credit card. (Note that accommodation is not included).
What information do you need from me in order to build a custom itinerary?
Our planning experts will be in touch to help you build your perfect tour, but in general, try to include the following pieces of information in your custom request form:
How many days would you like the tour to be?
Do you have specific goals for your trip?
Which sites and venues would you like to prioritize? Do you want to just pass by or explore inside as well?
Do you have any mobility concerns?
Who are you traveling with? What are their ages and interests?
How much does the Custom & Multi-Day tour cost?
Pricing will vary by itinerary. Your planning expert will provide an itinerary and pricing proposal for your trip before confirming your Context tour and charging your credit card.
How does the Custom & Multi-Day bookings process work?
Once you submit your custom request form (or contact us at
custom@contexttravel.com
), we'll get in touch via email or phone to review your ideas and finalize an itinerary. We only charge your credit card once all details have been confirmed.
Is this suitable for children and/or travelers with mobility challenges?
Yes. We can adapt the route based on the ages, needs, and interests of travelers in your party.
Where You'll Start
Tour Experts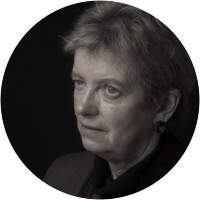 Philippa is an Oxford educated historian with specialist training in Art History. A qualified teacher with over 15 years experience as a resident guide and teacher at Dulwich Picture Gallery. For the last two years she has been on an intensive course learning about this great city. A Londoner all her adult life, she enjoys all aspects of the city, from the architecture to the food markets, from the parks and riverside walks to the galleries and city churches. Her particular interests are the quirkier, less well-known places which only a long standing Londoner gets to know.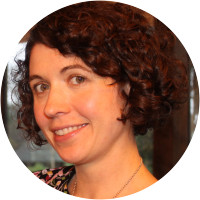 An amateur urbanist, Sophie has spent more than a decade exploring and falling in love with cities around the world. She spent her student years in Dublin and left with a BA in English Literature and History from Trinity College. From there she headed off to the City of Light, where she did an MA in Paris Studies at the University of London in Paris and started working for Context. Her work on 19th-century Paris was the beginning of her passion for city planning, and her MA thesis on the relationship between the French capital and Algeria sparked an interest in immigration and its impact on cities and urban issues. After a couple of years in the southern-hemisphere cities of Melbourne and Wellington, Sophie moved back to the UK and is enjoying applying everything she's learned about cities to her research into London's urban history.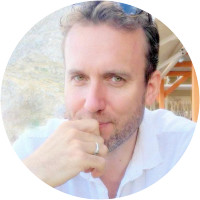 Lawrence travelled and excavated extensively in Israel, Jordan and Egypt before attending the University of Durham where he studied archaeology. He specialised in ancient human remains during his Masters' at Liverpool University Medical School, followed by a year of travel and excavation in the UK and Africa. He won a scholarship to attend University College London, where he wrote his Doctorate on ancient populations of the Western Mediterranean basin and the Canary Islands. He currently lectures at Birkbeck College, University of London. He carries out research at London's Natural History Museum and spends several months each year working on a major archaeological project in Peru. He is also connected with excavations in Egypt, Bolivia, California, Sierra Leone, Ghana, and Spain, where he works with a forensic unit recovering the fallen from the 1936-1939 Spanish Civil War. In addition to his research, he has interests in the classical world, ancient Assyria, geology, palaeontology, twentieth century art history and the history of London.
Reviews can only be left by Context customers after they have completed a tour. For more information about our reviews, please see our FAQ.
Annabel and Phil's wEre outstanding guides with exceptional expertise. They invited conversations, deepened our understanding of history and culture, and served as creative hosts to this city. Our interests were accurately and deeply addressed. We could not have asked for a more personal, rewarding experience.
Nov. 6, 2019
Julia was very flexible and seemed truly interested in understanding what we wanted to see. She was easy to talk to.
Oct. 25, 2019
Knowledge of topics, history. And overall experience was outstanding
Oct. 5, 2019