Tour Details
Tour Description
Southwest England is rich in history and natural beauty. From the mysterious stones of Stonehenge, to Bath, and the Salisbury Cathedral, there is a wealth of astonishing sites to take in. Our full-day Stonehenge Tour including Bath and Salisbury, led by a local historian and designed as a
day trip from London
, offers a glimpse of a deeply distinct part of England. Together, we'll explore the history, mystery, and profound beauty of this region.
Sites Visited
Stonehenge
Bath
Salisbury
Salisbury Cathedral
Included
A full day with a PhD or MA-level guide
Car service for the duration of the tour
Itinerary Details
Arriving by train from London, our exploration of the Southwest will begin from Salisbury station. Here we will meet our guide and driver and proceed to Stonehenge, just in time for its opening to the public, in order to beat the crowds and enjoy the view of the stones in tranquility. In the company of our historian, we will engage in the ongoing discussion regarding the origin and significance of the stones, while learning to distinguish historical facts from well-established traditions as we walk in the archaeological park and take in the ethereal magic of the site.

From here, we'll depart for our next stop, which, depending on the day and your preference, may be Bath or Salisbury Cathedral, but not before stopping in a local country pub for lunch (at own expense). We may taste some of the local ales and indulge in traditional dishes such as game pies or a simple ploughman's lunch. After lunch, we'll proceed to the second part of our exploration.


If heading to Bath, we'll stroll through the Georgian streets while learning about the city's Roman origins and its later connections to the dandies and fashionables of London. Our guide will explain the role of the Roman Baths and how they are still today a fundamental fixture of the town. If we feel inclined, we may proceed inside and visit the Baths before taking the train back to London at the end of the day.


In Salisbury, our visit will focus on the Cathedral, home of the Magna Carta and an exquisite example of Early English architecture. We will talk about the Cathedral's musical history and tradition dating back to the foundation of the church in 1258, as well as its role in innovation (the Salisbury Cathedral was the first English cathedral to recruit girl choristers in 1991). Our discussion will cover the once-thriving town of Old Sarum and Salisbury's original cathedral, now only visible in its outline. We'll learn how many of its stones were re-used in the construction of the new building and why both city and cathedral moved from their original location to its location today.
As our day together comes to a close, we will have uncovered what makes Southwest England such a rich destination to visit: lesser-known charms, incredible landscapes, beautiful architecture, and the memorable UNESCO World Heritage Sites of Stonehenge. At the end of the day, we'll return to London on one of the many direct trains that run between the two locations.
FAQ
What is a private tour?
Our private tours are limited exclusively to travelers in your party. They are designed to provide a learning experience that is completely tailored to you and your traveling companions. Private tours give you more flexibility with scheduling (you decide when the walk best fits in your trip), the ability to tailor your itinerary (we'll work to match the itinerary to the interests and dynamics of your group), and more personalized time with your guide.


Can I see the inside of Stonehenge?
Although not possible during normal opening hours, you may visit the inside of Stonehenge by pre-booking with Stonehenge Circle Access. Visits take place in the early morning or late evening only and last for one hour, with a maximum of 26 participants on each visit. Stonehenge Circle Access should be booked well in advance of when you plan to visit. Those interested in booking must complete an Application Form. The cost of the ticket for accessing the stones is about 38GBP per person. Depending on the time of the year, early morning visits take place at 6:30-7:30 or 8 AM. Please include a note in your booking if you are interested in this option.


Where do we meet? Where do we end?
You will meet the guide and driver at the Salisbury train station. From there you will proceed by private car that we've arranged for you. The day will end in Bath or Salisbury, depending on your preference, where the driver will drop you off at the train station. From there, you will catch the train back to London which will have you back in London by approximately 8:00pm. Your confirmation email will have more information, the exact meeting point, along with a map. If you are staying in Bath, Salisbury or anywhere outside of London, please let us know and we can assist you with transport information.


Can I arrange for private car service beginning and ending in London?
Yes! If you prefer to travel by car from London, we can arrange for a full day car service. Please leave a note to this effect in your booking. We'll be in touch with further information
Is this tour good for kids?
Yes! We have excellent family-friendly experts who can appeal to the learning styles of kids and teens. Please book privately if you have children under 13. Feel free to provide us with information about your children such as favorite school subjects, and hobbies. This way we can match you with the best possible expert.
Where You'll Start
Tour Experts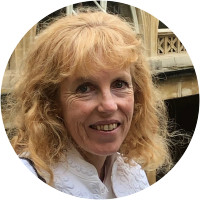 Julia is a trained historian, teacher and museum specialist. Her guiding qualifications allow her to guide from the western edge of London to Lands End in Cornwall. This area includes Windsor, Oxford and Blenheim, Winchester, Bath, Bristol, the Cotswolds and all the counties from Sussex to Cornwall. Julia's enthusiasm for this wonderful, diverse area increases with each year and she feel very privileged to be able to share its stunning landscapes, heritage and culture with visitors. Julia is especially interested in landscape and gardens, architecture and the stories of the people who have made the history of the region from Kings to paupers. She also have a great interest in food: its history and the resurgence in superb, locally sourced produce that is transforming modern British cuisine.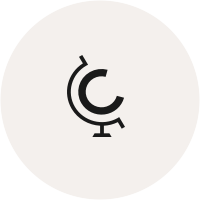 If Emily's life were a book, London would be a central character. She moved here from America as a young adult and her enthusiasm only continues to grow - especially after becoming a Blue Badge guide. She thrives on discovering new things and sharing her findings with visitors and residents alike. Emily has lived in central London since 1991, working as a freelance travel writer. (Her articles have been published in The New York Times, The Washington Post, The Independent, The Telegraph, The Guardian and many other publications.) She has a degree in English literature from Wellesley College in the USA but she also studied history at Aberdeen University for one year. Her love of research pushes her to continually probe British history and explore London's links to literature. Her dual nationality equals dual perspective. She still views London with the enthusiasm of a newcomer but she has the added wisdom of a local.
Reviews can only be left by Context customers after they have completed a tour. For more information about our reviews, please see our FAQ.
Rosemary is a truly delightful person as well as a skilled tour expert. She quickly ascertained our interests and then tailored our journey to meet our specific needs. She was knowledgeable, passionate and witty as she lead us on an amazing journey. The highest praise came from my two teenage grandsons who found our Bath and Stonehenge excursion to be the highlight of our London stay. Rosemary, well done!
Jun. 6, 2019
Sean's knowledge was inspiring and his enthusiasm was infectious. We could NOT have had a better experience. It was a magical fulfilling day. Also, he was a lovely person to have as a companion, easy going and attentive. The driver for the day, Darren was lovely as well.
Jun. 4, 2019
Rosemary was terrific. Extremely knowledgeable and accommodating and very engaging. She's the best guide I've had in quite a while.
May. 18, 2019