Tour Details
Tour Description
From ancient Roman ruins to Norman architecture, London is littered with reminders of its past. However, in order to see the full historical breadth of London's buildings, one must look closely. As a complement to
London City Tour
, this Hidden London Tour focuses on the hidden physical remains of London's past rather than the more obvious sites and the spaces between. While London been on the brink of destruction time and again—be it from the Great Fire or the Blitz—remnants of London's past persist in the least likely of places.
Hidden London Tour
We begin our walk at the Museum of London, a few minutes away from one of London's most impressive hidden sites. The remains of the western gate of the Roman fort that once stood here, something not normally accessible to the public, now incongruously sit within a parking garage. While here, we will look at the remains of the Roman city wall and the signs of its continued use up to the eighteenth century. We will then walk to the area near the church of St. Bartholomew the Great, an important part of medieval London. Here, we will visit the church and find ourselves surrounded by the perfect twelfth-century Norman architecture that survived both the 1666 fire and the Blitz.
Onto Newgate
Next, we will walk to the western gate of the Roman and medieval city, Newgate, an area once infamous for its prison. From here we may take a short stroll to St. Etheldreda's, another remarkable medieval survival where the crypt and chapel still stand. Depending on time, we may move to the Silver Vaults, which was built as a Victorian safe deposit but is now a set of underground silversmiths and shops, and is little known outside the silver-dealing world.


Lincoln's Inn and Friaries
Across the road lies the medieval Lincoln's Inn, one of the four remaining 'Inns of Court' in London, where aspiring lawyers lived and learnt their trade. This particular inn, which extends over a sprawling 11 acres, was constructed in stages between the fifteenth and nineteenth centuries, providing an overview of the many architectural styles that were popular during this period. Further along Fleet Street lay the large Carmelite and Dominican Friaries, now recalled in the street names Whitefriars and Blackfriars, respectively. We will see the remains of the former under a modern office building and again a short walk away in a seventeenth-century pub. This pub, the Olde Cheshire Cheese, is notable for its age and its former regulars: Samuel Johnson, G. K. Chesterton, and Charles Dickens, to name but a few. You can have a drink or eat here, which will provide a suitably energetic end to the walk.
Take aways
At the end of our walk, we will have explored some of the little-known and fascinating buildings and architectural remains of the city, and will have a deeper understanding of London's history.
FAQ
Where does the tour begin? Where does it end?
It begins near the Museum of London, and ends at the Olde Cheshire Cheese pub. Your confirmation email will have the exact meeting point, and our 24 hour number.


Is this walk suitable for me if I am claustrophobic?
Yes, we don't visit any site that is in a particularly narrow or small, however we do go down several flights of stairs and through some uneven pavements.


Can I take pictures during the tour?
Absolutely yes!


What kind of shoes and clothes should I wear for this tour?
Weather can be quite variable in London, so we suggest comfortable shoes and layers, possibly with some kind of waterproof item.
Where You'll Start
Tour Experts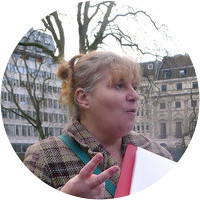 Born in London, Ruth has also lived in Israel for many years. She trained at the Rubin Academy of Music and Dance in Jerusalem, where she studied Voice and Piano and received a degree in performance in both instruments. She is a qualified music teacher and for many years taught music to children and adults of all ages. Returning to London in 2000, Ruth undertook a number of intensive courses learning about the history of this great city which she loves. She has recently earned an MA in Art History and enrolled in a Ph.D. program. Ruth also has a particular interest in Jewish London and a keen interest in the artistic and musical history of London.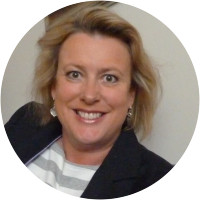 Sarah-Jane Kitching was born and brought up in London. She studied at Cambridge University and qualified as a doctor, working in the NHS initially in Gynaecology and latterly as a General Practitioner. Having gained a First in the History and Philosophy of Medicine as part of her medical training, she has now changed career to pursue her long-standing love of history and of London in particular. After two years of intensive study, Sarah-Jane qualified as a London Blue Badge Guide and was awarded Guide of the Year in 2012. She is passionate about the city she lives in with her family and loves to share its fascinating past and present with others.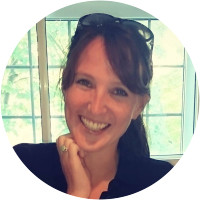 Catherine qualified as a Blue Badge Guide in 2009, a City of Westminster Guide in 2006 and a City of London Guide in 2005. Catherine now tutors on the Westminster Guiding Course at the University of Westminster. She works part time at ITN as a broadcast journalist/ news editor and part time as a tour guide. Combining these two story-telling disciplines, Catherine also makes podcasts about unusual sites around London. Catherine used to work in an investment bank for over seven years. She now prefers sharing stories about London with visitors and helping them have a lovey time in the capital city. She has an MA in History of Art, an MA in broadcast journalism and a BA in Drama. She is a counsellor at Childline.
Reviews can only be left by Context customers after they have completed a tour. For more information about our reviews, please see our FAQ.
We enjoyed Sarah Jane and her knowledge of the history of London. Very enlightening. Much appreciated.
May. 13, 2022
Very eclectic and knowledgeable view of hidden London- not just the buildings but the people. We all thoroughly enjoyed the tour
Apr. 26, 2022
We love Peter. We were lucky to have him a second time. I liked this tour although I often found it confusing. I think what might have been useful is to provide a bit of a road map of things we were going to see when we first met and then when we arrived to them to recap the history of the era. It became a little difficult to move thru medevil Times to the Victorian era and then back again. I think this tour was probably meant for those with more historical knowledge than we have!
Apr. 1, 2022