Tour Details
Tour Description
From ancient Roman ruins to Norman architecture, London is littered with reminders of its past. However, in order to see the full historical breadth of London's buildings, one must look closely. As a complement to
London City Tour
, this Hidden London Tour focuses on the hidden physical remains of London's past rather than the more obvious sites and the spaces between. While London been on the brink of destruction time and again—be it from the Great Fire or the Blitz—remnants of London's past persist in the least likely of places.
Hidden London Tour
We begin our walk at the Museum of London, a few minutes away from one of London's most impressive hidden sites. The remains of the western gate of the Roman fort that once stood here, something not normally accessible to the public, now incongruously sit within a parking garage. While here, we will look at the remains of the Roman city wall and the signs of its continued use up to the eighteenth century. We will then walk to the area near the church of St. Bartholomew the Great, an important part of medieval London. Here, we will visit the church and find ourselves surrounded by the perfect twelfth-century Norman architecture that survived both the 1666 fire and the Blitz.
Onto Newgate
Next, we will walk to the western gate of the Roman and medieval city, Newgate, an area once infamous for its prison. From here we may take a short stroll to St. Etheldreda's, another remarkable medieval survival where the crypt and chapel still stand. Depending on time, we may move to the Silver Vaults, which was built as a Victorian safe deposit but is now a set of underground silversmiths and shops, and is little known outside the silver-dealing world.


Lincoln's Inn and Friaries
Across the road lies the medieval Lincoln's Inn, one of the four remaining 'Inns of Court' in London, where aspiring lawyers lived and learnt their trade. This particular inn, which extends over a sprawling 11 acres, was constructed in stages between the fifteenth and nineteenth centuries, providing an overview of the many architectural styles that were popular during this period. Further along Fleet Street lay the large Carmelite and Dominican Friaries, now recalled in the street names Whitefriars and Blackfriars, respectively. We will see the remains of the former under a modern office building and again a short walk away in a seventeenth-century pub. This pub, the Olde Cheshire Cheese, is notable for its age and its former regulars: Samuel Johnson, G. K. Chesterton, and Charles Dickens, to name but a few. You can have a drink or eat here, which will provide a suitably energetic end to the walk.
Take aways
At the end of our walk, we will have explored some of the little-known and fascinating buildings and architectural remains of the city, and will have a deeper understanding of London's history.
FAQ
Where does the tour begin? Where does it end?
It begins near the Museum of London, and ends at the Olde Cheshire Cheese pub. Your confirmation email will have the exact meeting point, and our 24 hour number.


Is this walk suitable for me if I am claustrophobic?
Yes, we don't visit any site that is in a particularly narrow or small, however we do go down several flights of stairs and through some uneven pavements.


Can I take pictures during the tour?
Absolutely yes!


What kind of shoes and clothes should I wear for this tour?
Weather can be quite variable in London, so we suggest comfortable shoes and layers, possibly with some kind of waterproof item.
Where You'll Start
Tour Experts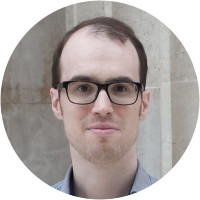 Andrew completed a PhD in Classics at King's College London where he specialised in how the Classical world shaped British politics and culture. His research interests range from Ancient Greece to the British empire, and he has tutored secondary school children in everything from Tudor England to the Second World War. Andrew especially loves the eclectic historical landscape of London which allows one to find ancient ruins or historic pubs amongst the modern city. He teaches ancient history to undergraduates at King's College London and is a keen cyclist and runner.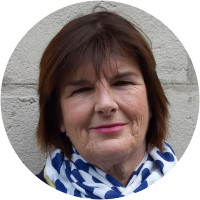 Jane Hickey is a prize winning Blue Badge guide for London and day trips out of London. She grew up in her father's hotel in Dublin, Ireland and despite early attempts to branch out she has consistently returned to the hospitality industry in various guises. She has lived in London all her adult life, qualifying as a chartered accountant with PWC where her clients included the InterContinental Hotel Group. Following a spell in finance with Trusthouse Forte Hotels she returned to the consultancy arm of PWC working in the Tourism & Leisure Group, looking at investment opportunities in the industry. She spent time in Hungary and Poland with PWC in the 90s privatizing state owned hotel and leisure groups. Having taken a break to raise her 3 children she then undertook an intensive 2 year course in London launching her guiding career. Since qualifying as a guide she has undertaken further courses in the City of London, Windsor & Eton, and she is currently studying for a Certificate in Early Medieval Art and Architecture at the Victoria & Albert Museum. Jane very much looks forward to showing her London to Context Travel visitors and particularly enjoys looking after family groups.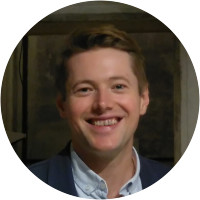 Peter is a London native whose biography reads like a picture postcard book of the capital. Born 'within the sound of the Bow Bells', he spent his formative years as a chorister at St Paul's Cathedral, was a John Carpenter scholar at the City of London School, and went on to complete two degrees at the London School of Economics. While studying for the 'Knowledge of London', London's legendary taxi-driver test, he worked as a driver on the city's iconic red Heatherwick buses. He loves sharing his unique insights and observations of his home town with visitors from around the world.
Reviews can only be left by Context customers after they have completed a tour. For more information about our reviews, please see our FAQ.
The subject matter was fascinating and Philippa was brilliant - knowledgeable, interesting, great company.
Dec. 3, 2018
Tim was engaging, knowledgeable and articulate. We enjoyed our tour immensely.
Oct. 5, 2018
Peter was great. He went into great depth with us. As our interests (WWII, Ancient Rome) came up, he found more places to show us. As we asked random questions, he knew every answer. It made for the perfect final day in London for us. Thank you!
Aug. 22, 2018