Tour Details
Tour Description
From ancient Roman ruins to Norman architecture, London is littered with reminders of its past. However, in order to see the full historical breadth of London's buildings, one must look closely. As a complement to
London City Tour
, this Hidden London Tour focuses on the hidden physical remains of London's past rather than the more obvious sites and the spaces between. While London been on the brink of destruction time and again—be it from the Great Fire or the Blitz—remnants of London's past persist in the least likely of places.
Hidden London Tour
We begin our walk at the Museum of London, a few minutes away from one of London's most impressive hidden sites. The remains of the western gate of the Roman fort that once stood here, something not normally accessible to the public, now incongruously sit within a parking garage. While here, we will look at the remains of the Roman city wall and the signs of its continued use up to the eighteenth century. We will then walk to the area near the church of St. Bartholomew the Great, an important part of medieval London. Here, we will visit the church and find ourselves surrounded by the perfect twelfth-century Norman architecture that survived both the 1666 fire and the Blitz.
Onto Newgate
Next, we will walk to the western gate of the Roman and medieval city, Newgate, an area once infamous for its prison. From here we may take a short stroll to St. Etheldreda's, another remarkable medieval survival where the crypt and chapel still stand. Depending on time, we may move to the Silver Vaults, which was built as a Victorian safe deposit but is now a set of underground silversmiths and shops, and is little known outside the silver-dealing world.


Lincoln's Inn and Friaries
Across the road lies the medieval Lincoln's Inn, one of the four remaining 'Inns of Court' in London, where aspiring lawyers lived and learnt their trade. This particular inn, which extends over a sprawling 11 acres, was constructed in stages between the fifteenth and nineteenth centuries, providing an overview of the many architectural styles that were popular during this period. Further along Fleet Street lay the large Carmelite and Dominican Friaries, now recalled in the street names Whitefriars and Blackfriars, respectively. We will see the remains of the former under a modern office building and again a short walk away in a seventeenth-century pub. This pub, the Olde Cheshire Cheese, is notable for its age and its former regulars: Samuel Johnson, G. K. Chesterton, and Charles Dickens, to name but a few. You can have a drink or eat here, which will provide a suitably energetic end to the walk.
Take aways
At the end of our walk, we will have explored some of the little-known and fascinating buildings and architectural remains of the city, and will have a deeper understanding of London's history.
FAQ
Where does the tour begin? Where does it end?
It begins near the Museum of London, and ends at the Olde Cheshire Cheese pub. Your confirmation email will have the exact meeting point, and our 24 hour number.


Is this walk suitable for me if I am claustrophobic?
Yes, we don't visit any site that is in a particularly narrow or small, however we do go down several flights of stairs and through some uneven pavements.


Can I take pictures during the tour?
Absolutely yes!


What kind of shoes and clothes should I wear for this tour?
Weather can be quite variable in London, so we suggest comfortable shoes and layers, possibly with some kind of waterproof item.
Where You'll Start
Tour Experts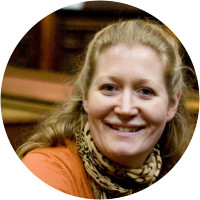 Fiona is an English Literature graduate, with a background combining theatre, teaching and circus skills. She is enthusiastic, charming and friendly. Over the last 15 years she has qualified as a City of London guide, a Westminster Guide and a London Blue Badge guide – winning awards each time! She is a native Londoner who can decode today's streets to unlock the story of this great city.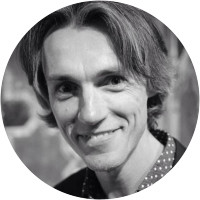 Simon is an enthusiastic and passionate docent whose aim is to inform, educate and entertain. With a background in professional theatre, he is a firm believer of the importance of good guiding is storytelling while giving a tour.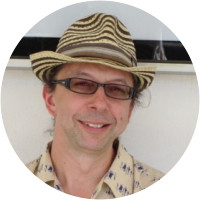 Author of the best-selling travel guide, "The Rough Guide to London" (now in its 10th edition), Rob knows pretty much every museum, gallery and hidden nook and cranny of London. With a degree from Cambridge, a background in theatre and 20 years' experience visiting and writing about the sights of London, Rob can combine personal experience and academic knowledge to every one of his walks.
Reviews can only be left by Context customers after they have completed a tour. For more information about our reviews, please see our FAQ.
Andrew was personable and knowledgable. His walk lived up to both it's title and the context way.
Jun. 20, 2018
Andrew knew his stuff solid. He was personable, friendly and enthusiastic. We really enjoyed his tour. It lived up to its name - Hidden London!
Jun. 19, 2018
Peter was exceptional!!! Give him a raise??
Jun. 1, 2018