Tour Details
Tour Description
Unravel London and beyond with Context's three-day itinerary. This trio of days combines London highlights, hidden histories, a world-class museum, and an escape from London of your choice (Hampton Court, Oxford or Cambridge). This is a well-rounded three-day package for a curious London visitor, led by expert guides.
London in 3 Days Tour Package
Day 1
We'll spend 8 hours together, unpacking the major highlights of this British capital
Sites will include: Westminster Abbey, the Changing of the Guard, St James Park, Buckingham Palace, the Thames, Borough Market, and the grand finale: the Tower of London
Lunch at Borough Market, cost of lunch is not included
We will end our day with a solid foundation of London, ready for day 2 in this intriguing British capital
Day 2
Morning:
We will begin with a 3-hour historical walking tour near the Square Mile, surrounded by signs of London's medieval, Roman, and Norman past. We will visit sites the average tourist does not discover, in the company of a historian or expert.
Afternoon:
We'll break for an independent lunch and in the afternoon we will discover a museum of our choice. Would you prefer the Churchill War Rooms or the British Museum? Please specify at checkout. In either museum location, you will meet an expert guide for an in-depth 3-hour tour.
Day 3
The finale will involve an excursion out of London. You will meet your expert guide outside of London, at a destination of your choice.

Please specify which excursion option you would like in your client notes:
A - Hampton Court Excursion - discuss Henry VIII and the Tudors with a visit to this opulent palace and grounds
B - Oxford Excursion - admire its architectural tradition and discuss its place as a beacon of education
C - Cambridge Excursion - explore its history, architecture, world-famous art and visit traditional university colleges
All itineraries include a 4-hour in-depth tour of either Hampton Court and its surroundings or the charming cities, Oxford and Cambridge. The cost of transport to the meeting point is not included. Please specify which location you are interested in at checkout or inquire for more information.
At the end of our 3-day London Introduction Package, we will leave each other with a richer understanding of the history, culture, and geography of this electric city. We'll have ventured from highlighted sites to lesser-known venues to world-class museums. We will leave each other with a more contextualized approach to London, thanks to our expert guides.
About our London 3-Day Tour Package
Where do we meet for Day 1?
We meet near Westminster Abbey. Your confirmation will have the exact address.
Where do we meet for Day 2?
We meet by the Museum of London in the morning. In the afternoon, you will make your way to either the British Museum or the Churchill War rooms to meet another guide.
Where do we meet for Day 3?
We will meet either at Hampton Court, Oxford or Cambridge. Please let us know which itinerary option you would like in your client notes. If you would like to visit Hampton Court, please select the tickets at checkout.
Can we arrange a car service?
Yes, although using public transport and taxis to get around London is our preferred method. We can arrange a car service for one day, two days, or all three days. Please contact us about pricing options.
What is included in the cost?
The price of the tours, expert guide, and museum entrances are included. Public transport is included on your first day. The cost of lunch is not included on any day.
Why can't I book this on Sunday?
Westminster Abbey is closed on Sunday. We can switch the order of Day 1 and Day 2 if you only have 2 days in London, beginning on Sunday. Please feel free to tell us this in your client notes when booking and we can adjust the itinerary.
I'd like to switch the order of the itinerary. Is this possible?
Yes - just let us know how you would like to arrange your days and we can adapt accordingly.

I'd like to do this package on non-consecutive days (a few days apart). Is this possible?
Yes. Please let us know in your client notes your preferred dates for Day 1, Day 2 and Day 3 and we can do our best to work around them.
Where You'll Start
Tour Experts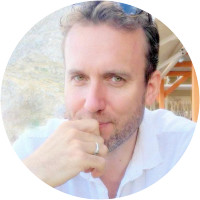 Lawrence travelled and excavated extensively in Israel, Jordan and Egypt before attending the University of Durham where he studied archaeology. He specialised in ancient human remains during his Masters' at Liverpool University Medical School, followed by a year of travel and excavation in the UK and Africa. He won a scholarship to attend University College London, where he wrote his Doctorate on ancient populations of the Western Mediterranean basin and the Canary Islands. He currently lectures at Birkbeck College, University of London. He carries out research at London's Natural History Museum and spends several months each year working on a major archaeological project in Peru. He is also connected with excavations in Egypt, Bolivia, California, Sierra Leone, Ghana, and Spain, where he works with a forensic unit recovering the fallen from the 1936-1939 Spanish Civil War. In addition to his research, he has interests in the classical world, ancient Assyria, geology, palaeontology, twentieth century art history and the history of London.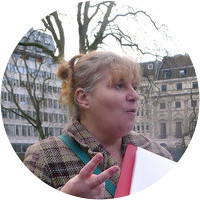 Born in London, Ruth has also lived in Israel for many years. She trained at the Rubin Academy of Music and Dance in Jerusalem, where she studied Voice and Piano and received a degree in performance in both instruments. She is a qualified music teacher and for many years taught music to children and adults of all ages. Returning to London in 2000, Ruth undertook a number of intensive courses learning about the history of this great city which she loves. She has recently earned an MA in Art History and enrolled in a Ph.D. program. Ruth also has a particular interest in Jewish London and a keen interest in the artistic and musical history of London.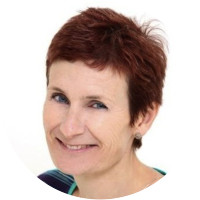 Clare has lived and worked in London for over 25 years. After graduating with a Degree in Geography and a Masters Degree in Environmental Planning from Nottingham University, she worked as a town planner and urban designer in one of the most dynamic, diverse and probably most challenging cities on earth - London! Employed in both the public and the private sector, she specialised in regeneration policy guidance and the conservation and renewal of protected buildings and historic areas in several of London's Boroughs. Before starting a family in the 1990's, she travelled extensively throughout Africa and Madagascar, working as a volunteer on several self-help community projects. She has spent two years training to guide around London and now has the pleasure of telling London's fascinating planning and architectural story to visitors, bringing her own personal insight into many of the city's landmarks!