Tour Details
Tour Description
Explore the two cities upon which London was built; the Roman capital of Londinium (now the City of London) and the City of Westminster. It's from these two locations that the brilliantly complex and thrilling metropolis we know today, was born. This is the perfect half-day introduction to London's stories, ancient and modern, and to its geographical breadth, traveling from west to east with a local expert, on foot and by boat.
Sites Visited*
Parliament Square
Westminster Abbey
Houses of Parliament
Buckingham Palace
St James's Palace
Horseguards Parade
Tower of London
Monument
Bank Junction
St. Paul's Cathedral
*all sites will be exterior only
Included
4 hours with a PhD or MA-level guide
Boat tickets
Itinerary Details
Our walk begins at the statue of Sir Winston Churchill in Parliament Square. Here, we'll dive straight into the heart of the City of Westminster, home to Pugin's Palace of Westminster and Edward the Confessor's 11th Century Abbey. Next, we'll walk to St. James's Park, where we will discuss its palace and tales of Georgian royalty, before progressing to the house that superseded it in the Victorian era, Buckingham Palace. Onwards to Horseguards Parade, home to a multitude of royal ceremonies and rituals, including the famous 'Trooping of the Colour,' before heading to Westminster Pier. The Thames Clipper (riverboat) will transport us along the storied river towards the 'City of London' in the East, where the Tower of London still presides over the modern, commercial metropolis. The remnants of the Roman 'London Wall' and the narrow alleys, secret gardens and abundance of Baroque churches that make up this extraordinary district will transport us through several millennia, before completing this rigorous exploration at Wren's spectacular St. Paul's Cathedral.

We will finish our introductory London tour with a deeper understanding of this nuanced capital. We'll have journeyed across London both on foot and by boat and have gained a profound knowledge of how the city has evolved since its foundations.
FAQ
Will you pre-purchase tickets for the Thames clipper?
Yes. We'll pre-purchase a 'River Roamer' ticket (valid 24hours) for each participant. Your guide will have the tickets on hand.

What if it's raining?
Tours operate rain or shine but it never hurts to have an umbrella on hand.

Is this tour good for kids?
Yes! We have some excellent family friendly expert guides who can appeal to the learning styles of children. Please book privately if you have children under 13. Feel free to provide us with information about your children such as favorite school subjects, and hobbies. This way we can match you with the best possible expert.

What is a private tour?
Our private tours are limited exclusively to travelers in your party. They are designed to provide a learning experience that is completely tailored to you and your traveling companions. Private tours give you more flexibility with scheduling (you decide when the walk best fits in your trip), the ability to tailor your itinerary (we'll work to match the itinerary to the interests and dynamics of your group), and more personalized time with your guide.

Is this tour wheelchair accessible?
This tour covers a lot of ground, including quite a few narrow alleys and cobbled streets, so is probably not our most suitable tour for wheelchair users. Please contact us for alternative suggestions.
Where You'll Start
Tour Experts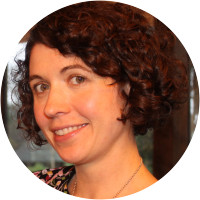 An amateur urbanist, Sophie has spent more than a decade exploring and falling in love with cities around the world. She spent her student years in Dublin and left with a BA in English Literature and History from Trinity College. From there she headed off to the City of Light, where she did an MA in Paris Studies at the University of London in Paris and started working for Context. Her work on 19th-century Paris was the beginning of her passion for city planning, and her MA thesis on the relationship between the French capital and Algeria sparked an interest in immigration and its impact on cities and urban issues. After a couple of years in the southern-hemisphere cities of Melbourne and Wellington, Sophie moved back to the UK and is enjoying applying everything she's learned about cities to her research into London's urban history.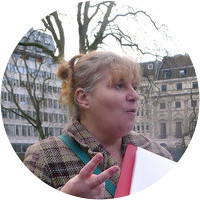 Born in London, Ruth has also lived in Israel for many years. She trained at the Rubin Academy of Music and Dance in Jerusalem, where she studied Voice and Piano and received a degree in performance in both instruments. She is a qualified music teacher and for many years taught music to children and adults of all ages. Returning to London in 2000, Ruth undertook a number of intensive courses learning about the history of this great city which she loves. She has recently earned an MA in Art History and enrolled in a Ph.D. program. Ruth also has a particular interest in Jewish London and a keen interest in the artistic and musical history of London.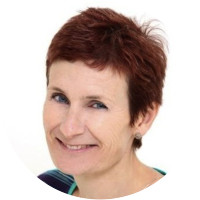 Clare has lived and worked in London for over 25 years. After graduating with a Degree in Geography and a Masters Degree in Environmental Planning from Nottingham University, she worked as a town planner and urban designer in one of the most dynamic, diverse and probably most challenging cities on earth - London! Employed in both the public and the private sector, she specialised in regeneration policy guidance and the conservation and renewal of protected buildings and historic areas in several of London's Boroughs. Before starting a family in the 1990's, she travelled extensively throughout Africa and Madagascar, working as a volunteer on several self-help community projects. She has spent two years training to guide around London and now has the pleasure of telling London's fascinating planning and architectural story to visitors, bringing her own personal insight into many of the city's landmarks!