Tour Details
Tour Description
Explore London in a day with your family and a local expert. In this 6-hour introduction to London, we'll make the most of our time there without tiring the little ones. Accompanied by a local expert trained to work with children, we'll explore the city's top sites and get a sense of its history through fun activities (along with scrumptious food!). This unique itinerary, which includes stops at the Tower of London, Borough Market and St. Paul's Cathedral, is designed to help you make sense of London and understand its layered historical tapestry while having fun with the whole family.
We'll start by the Thames River, before we move on to London's most recognizable landmark: the Tower of London. We'll step into the shoes of kings, queens, and prisoners who lived in the Tower. As we travel through time, we'll look at the stunning Crown Jewels and learn about famous executions that took place in the Tower. We'll cross the river, maybe daring the glass walk on Tower Bridge (optional) and head to the bustling Borough Market for a scrummy lunch (at your own expense). After lunch, we will walk along the South Bank, using the Thames as a guide in a city treasure hunt. We'll walk by the Globe Theater, Tate Modern, and the Millenium Bridge, finishing outside St. Paul's Cathedral. During our time together, we'll discover how London grew from a small village on the Thames to a world capital of art, theater, food, and culture in general. We'll dig for treasures and remnants of London's Victorian past and catch some stunning views of St Paul's Cathedral, Tower Bridge, The Tower of London, HMS Belfast, as well as the City of London skyline.
At the end of our London in a Day for Families tour, you and your family will have more insight into the British capital, and you'll have dug for treasure along the river and seen some of the most iconic sites in the city, while having fun doing it!
FAQS
What is a private tour?
Our private tours are limited exclusively to travelers in your party. They are designed to provide a learning experience that is completely tailored to you and your traveling companions. Private tours give you more flexibility with scheduling (you decide when the walk best fits in your trip), the ability to tailor your itinerary (we'll work to match the itinerary to the interests and dynamics of your group), and more personalized time with your guide.
What happens if it's raining?
Our tours happen rain or shine. Our guides are great at adapting their route during changes of weather. Please bring an umbrella.
I would like to start later. Is this possible?
We don't advise a later start due to crowds at the Tower of London. Trust us on this one.
Is this walk suitable for families?
Absolutely! We have specifically designed this experience to work for families. Our guides are trained to work with younger learners and have created special material for this tour for families.
What's included in the tour?
The tour includes your ticket to the Tower of London and optional tickets to Tower Bridge. Clients are expected to cover the cost of their own lunch and transport.
Are there alternative itineraries?
Depending on the interests of the family and the age of the children, we sometimes swap St. Paul's for the Monument. We can adjust this on the day as needed. Please let us know in your client notes in advance if this area is of interest to you.
Can you arrange a car service for the day?
Yes. We can arrange a car service to pick you and drop you off at your hotel if you would like. The price of a full-day service starts at $730. Otherwise, we suggest traveling in between sites on foot, underground train, or taxi.
I don't want to add the car service. Where should we meet?
You'll meet your expert guide near the Tower of London. Your confirmation email will have the exact meeting point details along with a map.
Where will the tour end?
This tour ends at St. Paul's Cathedral.
Will you pre-purchase tickets for the Tower of London?
We pre-purchase tickets. Your guide will have them on hand.
Can I "skip-the-line" at the Tower of London? Is it crowded?
Yes you can skip-the-line—we use a reserved entry to bypass the ticket line at the entrance. Please note that during peak season the Jewel House can be quite crowded, especially in the late morning and early afternoon.
I want to see sites that you don't include in the 'London in a Day' tour. What should I do?
Where You'll Start
Tour Experts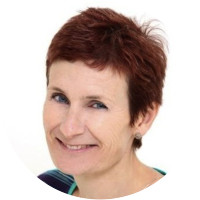 Clare has lived and worked in London for over 25 years. After graduating with a Degree in Geography and a Masters Degree in Environmental Planning from Nottingham University, she worked as a town planner and urban designer in one of the most dynamic, diverse and probably most challenging cities on earth - London! Employed in both the public and the private sector, she specialised in regeneration policy guidance and the conservation and renewal of protected buildings and historic areas in several of London's Boroughs. Before starting a family in the 1990's, she travelled extensively throughout Africa and Madagascar, working as a volunteer on several self-help community projects. She has spent two years training to guide around London and now has the pleasure of telling London's fascinating planning and architectural story to visitors, bringing her own personal insight into many of the city's landmarks!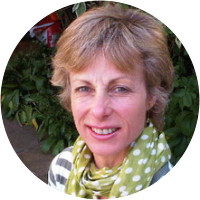 Viv has a degree in English Language and Medieval Literature from Durham University. She spends part of each year in France, but for the past 25 years London has been home. Following two years of intense training she qualified as a Blue Badge Guide, coming top in her year. She particularly enjoys giving individuals and families in-depth tours of London focusing as much on the hidden and unfamiliar as the well-known - she concentrates as much on the here-and-now as the past. The City's fringes - Bankside and Spitalfields - hold as much appeal as Westminster and St James's. She enjoys sharing her enthusiasm for London's C18 and C19 history and her detailed knowledge of the city's royal connections. She has a particular interest in the great aristocratic landholdings of London, and has created walks around the 'villages' of London such as Chelsea, Bloomsbury and Spitalfields. Viv is currently studying for a part-time Research Masters in the History of the British Country House 1485-1945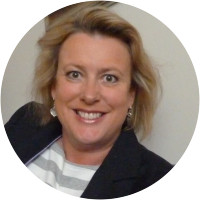 Sarah-Jane Kitching was born and brought up in London. She studied at Cambridge University and qualified as a doctor, working in the NHS initially in Gynaecology and latterly as a General Practitioner. Having gained a First in the History and Philosophy of Medicine as part of her medical training, she has now changed career to pursue her long-standing love of history and of London in particular. After two years of intensive study, Sarah-Jane qualified as a London Blue Badge Guide and was awarded Guide of the Year in 2012. She is passionate about the city she lives in with her family and loves to share its fascinating past and present with others.
Reviews can only be left by Context customers after they have completed a tour. For more information about our reviews, please see our FAQ.
We had a fantastic time with Sarah, she was so engaging and friendly, the kids loved her, she was so good about tailoring things to our interests and my son's allergies (huge thank you to her for that!). The children are still quizzing each other on the Crown Jewels and the fates of the wives of King Henry VIII. We had a great day.
Aug. 22, 2019
We couldn't have asked for a better tour! Laura was amazing and kept my 6 and 7 year old engaged and eager for nearly 7 hours as we walked around the city and learned about London! Definitely, the highlight of our trip!
Jul. 19, 2019
We had an AMAZING time. It wasn't just the tour, it was our guide, Sean. He was truly WONDERFUL. He alone, made our day enjoyable. Such a GREAT person. He represented your company VERY well.
Jul. 9, 2019