Tour Details
Tour Description
Only an hour by train from London, Oxford is famed as seat of the oldest English-speaking university in the world and an architectural treasure house.
Dating from Anglo-Saxon times, it has been the centre of every important event in British, and world, history: from Viking raids to the Norman invasion, from Civil War to World War II.


Oxford Tour led by an Oxonian
Explore the colleges with an insider
Small groups, max 6 people
Oxford Tour
Oxford has an astonishing list of alumni - twenty eight Prime Ministers, twenty five Nobel Prize winners, eleven saints and innumerable writers: JRR Tolkein, CS Lewis, Lewis Carroll and Oscar Wilde to name but four. Lord Peter Wimsey attended Balliol College, Sebastian Flyte a thinly disguised Christ Church.
On your tour of Oxford you will be shown around the city and University by an Oxonian guide, who will both explain and explore the intricacies of its history and workings. Each walk will be tailored to individual interests, whether personal, architectural, historical or literary - no two are ever the same.
A Look Inside
There is so much to be enjoyed and seen - every nook and cranny has its own story - you will invariably visit at least one of the thirty eight colleges - it might be the 14th century splendor of New College, perfect Tudor symmetry of Corpus Christi and other architectural gems: perhaps the 15th century Divinity School or Christopher Wren's early masterpiece, the Sheldonian Theatre. Your expert will explain how the University functions and how its scholars lived both then and now.
Beyond the Baroque domes, gothic vaults and Palladian quadrangles there is so much more to see: enough to occupy the visitor for much longer than a mere tour allows - perhaps, in termtime at about 6pm, evensong in one of the colleges, a trip out of town to Blenheim Palace, birthplace of Winston Churchill, only six miles from Oxford, on sunny days a punt down the River Cherwell, or a look around the University's world class museums, where objects range from Alice's dodo through shrunken heads to the work of Titian and Barbara Hepworth. The possibilities are almost endless.
"Loved the insights she had into both historical and current affairs."
Take Aways
Wrapping up, we will have developed an appreciation for Oxford's rich history, not just as a preeminent institution of higher learning, but as a historical center that has shaped art, culture, and thinking. We'll also admire Oxford's rich architectural tradition, ranging from gothic spires to neoclassical designs.
FAQ
Where are we meeting our guide?
You will be collected from Oxford Main Station (train is by far the best way to arrive) but for those taking other means of transport or staying close by, a meeting place in the city centre is easily arranged. Please let Context know in advance if you have special interests that require booking in advance: for example Bodleian Library tours or tickets for the 'Harry Potter College' (Christ Church).


Do we go inside the venues or just see them from the outside?
You will go inside colleges and other sites. We will purchase tickets at the time of the visit.


What if it's raining?
Tours operate rain or shine, but in the case of inclement weather, your guide will modify the tour so more time is spent indoors. It never hurts to have an umbrella on hand.


Is this tour good for kids?
Yes! We have some excellent family friendly guides who can appeal to the learning styles of children. Please book privately if you have children under 13. Feel free to provide us with information about your children such as favorite school subjects, and hobbies. This way we can match you with the best possible guide.


Is this a walking intensive tour?
We cover about 2.5 miles during the walk. There are plenty of opportunities to sit down and rest, but please let us know if you have any concerns.
What if I want to visit Cambridge?
No problem! We can arrange a tour of Cambridge with one of our expert guides. Just book a
custom tour
and specify that you want a tour of Cambridge.
Where You'll Start
Tour Experts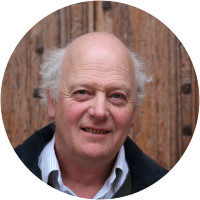 Aged 63, born in Montreal, Canada, grew up in Oxford. A former strategy consultant and business manager.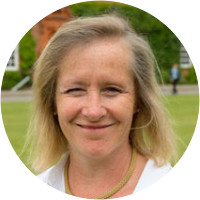 Alexandra Jackson lives in London and spends a lot of time with her family in the countryside in Wiltshire, to the west of London. Alexandra's love of history dates back to her childhood curiosity about the past, and her fascination with stories and legends. "Why?" is probably her most frequently used word. After studying History at Oxford University, she began a career in finance, first as a stock broker and then as a financial journalist, writing a daily investment column for The Times newspaper. After taking a break in her career to raise four children, Alexandra is now returning to her first love: history and heritage. She particularly enjoys making connections between past and present, using her experience and expertise to interpret historic episodes in a more accessible way. She loves sharing her ideas as an expert guide for Context Travel.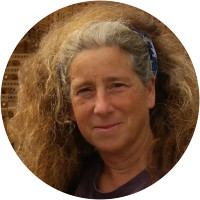 Athene Reiss was born in Oxford, grew up in Connecticut in the US, and returned to Oxford, where she has lived and taught for the past 25 years. She has published a book and articles on topics in medieval art and environmental education. She loves teaching art and architectural history, and is particularly passionate about encouraging deep engagement with artistic visualisations of ideas and and allowing works of art to help us understand the past and question the present. Athene has also taught environmental education to children and adults and enjoys exploring Oxford's mix of cultural and natural environments.
Reviews can only be left by Context customers after they have completed a tour. For more information about our reviews, please see our FAQ.
Terrific guide—one of the best ever through Context.
Jul. 13, 2019
Isabella was magnificent! It was our favorite tour of our London vacation. So entertaining and informative. She's an amazing guide.
Jul. 3, 2019
Isabella's tour of Oxford was not only informative but inspirational. Our 15 year old granddaughter now wants to consider Oxford as a possibility for future studies.
Jun. 29, 2019