Tour Details
Tour Description
While British artists may not have the name recognition of others from continental art, the breadth and consistency of British art, from JWM Turner's impassioned landscapes to Hogarth's cutting satire. Those interested in exploring Britain's artistic legacy need look no further than Tate Britain, with its exhaustive collection of British art from the year 1500 to today. On this Tate Britain Tour, led by an art historian, we will gain not only a deeper appreciation of the progression of visual arts in Britain, but also a broader understanding of the region's social and cultural context over the centuries.


Tate Britain Tour led by an art historian.
World's largest collection of JWM Turner works
Explore the chronology of British art.
Tate Britain Tour
Our walk starts outside Tate Britain, where we will discuss the history, architecture, and location of the gallery on the banks of the River Thames. Once inside, we will head for the Tudor galleries, the earliest works of the collection. Focusing on Nicholas Hilliard's portrait of Queen Elizabeth I, we will discuss the reasons behind the shift from religious art to portraiture in England from the 1500s onward. Portraiture will be a major theme throughout the tour, and we will consider the fashion in the 1600s for 'foreign' court artists such as Van Dyck, as well as for home-grown talents such as Joshua Reynolds, who in the eighteenth century attempted to promote the status of portraiture through his 'Grand Manner' paintings.


The Rise of the Landscape
We will discuss the rise of English landscape painting beginning with two artists, Thomas Gainsborough, a portraitist, and George Stubbs, who painted animals. We will look at how each uses nature as a foil to their subjects. From this, we may focus on how 'nature' is constructed and its relationship to the socio-political context as well as the question of why landscape painting was often disregarded by the Academy. Then, we will move on to two artists who championed landscape painting in the nineteenth century: John Constable's constructs of 'Englishness' in nature, and JWM Turner's pursuit of 'the sublime' in the context of his dramatic renderings of British nature.


Breaking the Mold
Lastly, we will consider artists who broke with convention, such as eighteenth-century satirist William Hogarth, nineteenth-century visionary William Blake, the Pre-Raphaelite Brotherhood of the mid-nineteenth century (who aimed to return art to a time before Raphael), and of course twentieth-century artists such as sculptor Henry Moore.


Take Aways
At the end of our walk, we will have gained greater insight into British art and its role in defining Britain's identity and the country's role as a cultural world leader.


Looking to explore more art in London? Visit Tate Britain's sister museum on our
Tate Modern Tour
, or visit a broader collection of work through the centuries on our
National Gallery Tour
.
Where You'll Start
Tour Experts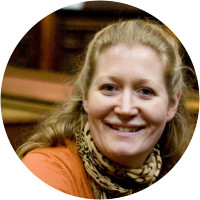 Fiona is an English Literature graduate, with a background combining theatre, teaching and circus skills. She is enthusiastic, charming and friendly. Over the last 15 years she has qualified as a City of London guide, a Westminster Guide and a London Blue Badge guide – winning awards each time! She is a native Londoner who can decode today's streets to unlock the story of this great city.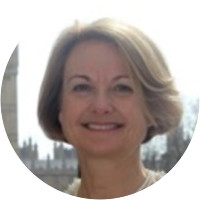 Emma was born and brought up in London. She studied history and law at Cambridge University then became a Barrister at the Inner Temple. She joined the Government Legal Service with responsibility for human rights cases and later worked in the Court of Criminal Appeal. She left legal practice to bring up children George and Claudia and returned to work in 2007 founding a small art tours club. She took a degree in History of Art at Birkbeck College, London University specialising in British Art of the eighteenth and nineteenth centuries. She became a Blue Badge Guide to London in 2016 after studying for 2 years and taking lots of exams. She has decided not to do any more for the time being. While she has intimate knowledge of the major tourist sites, she also knows the hidden away nooks and crannies of London with its endless fascinating treasures for all "studious and curious" travelers.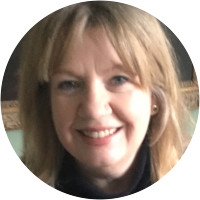 Hattie has a degree in History of Art and an MA in Historic Interiors, she has a life-long passion and fascination in Fine and Decorative Arts, particularly works produced in Europe from the 16th to 18th century. After working for the Royal Collection in the Print Room at Windsor Castle, she was a curator for a private collector of 17th and 18th century prints and drawings. This sparked a keen interest in portraiture and English art, as well as the printed image. Hattie has worked for London's foremost framer of important old master paintings during which time she sharpened her appreciation and understanding of the decorative arts and the changing tastes of collecting. Recently she has been dealing in prints and works of art as well as taking groups of all ages to museums and galleries.
Reviews can only be left by Context customers after they have completed a tour. For more information about our reviews, please see our FAQ.
Kevin (I hope I have that right) was warm, charming, thoroughly knowledgeable, and wonderfully fun to amble with among one of the world's most magnificent collections of art. He taylored our experience to our desires seamlessly, and engaged our questions and our naive assessments like an old friend. He gave the impression he was enjoying the day as much as we were and the time flew past. It was an unforgettably enjoyable day.
Jun. 29, 2014
Not Sarah's fault but the lights went off mysteriously in the Galleries just as we were beginning our chronological look at British art. Needless to say this caused her to reorganize our viewing in a split second! She handled it with great confidence and grace. We saw everything we wanted to and enjoyed the Tour, returning to the galleries once the light were turned on. This was our least favorite tour of the 4 because we liked the art the least. Sarah was great.
Nov. 15, 2013