Tour Details
Tour Description
In 1666, the medieval city all but disappeared in the Great Fire of London. The city was rebuilt on the footprint of its predecessor, but once again fell in danger of destruction during the Blitz of 1940-1941. One of the worst nights was the Sunday between Christmas and New Year's Day, December 29, 1940, when German planes devastated the area around St Paul's while most Londoners were enjoying their Christmas break. Those working on the ground dubbed it 'The Second Great Fire of London. On this London WWII Tour, led by a local historian, we'll explore this dark chapter of the city's history, and discover how England's resilience allowed them to overcome the fierce bombings.
"I ended the tour having walked the Blitz, felt inspired by the resilience of the British population."
London WWII Tour
Our walk will start at the Museum of London with its post-1666 galleries, a recent addition, where we will discuss the life of Londoners before and during the war. We will continue with a walk into the Barbican and then to Guildhall, telling the story of that fateful night in 1940 and the people who fought to save what they could of the city and its people. Thanks to the vigilance of the firewatchers on the roof of St Paul's, the cathedral, a symbol of strength for Londoners, was saved.
After the Blitz
Much of the City of London was rebuilt, and most important buildings were restored while others were removed altogether. We will see sites that fit into both categories: churches carefully put back together and others that were left as ruins—a memorial to that awful night. We will pass by the original location of St. Mary Aldermanbury, dismantled and shipped to Fulton, Missouri after the war.
At St. Paul's
Our walk will end at St. Paul's (which we delve further into on our
St. Paul's Cathedral Tour
), in which we will learn more about the church that helped sustain the spirit of the city's residents. If time and stamina allow, we will climb to the very top, above the dome, and marvel at the roofs of the cathedral, so carefully protected every night by its teams of volunteers. From there, we have a bird's eye view of the city through which we have been walking.
Take Aways
Finishing our tour, we'll come away with an understanding of how fragile the fabric of cities really are. We will also develop a deeper knowledge at the havoc caused by both the two 'Great Fires' of London and how the local community came together on both occasions, to restore the city to its former glory.


FAQ
Where do we meet? Where does it end?
The walk begins near the Museum of London and ends at St. Paul's. Your confirmation email will have the exact meeting point details along with a map, and emergency phone number.


Do we go inside the venues or just see them from the outside?
We will go inside the Museum of London and St. Paul's.


What if it's raining?
Tours operate rain or shine, but most of this tour takes place indoors. It never hurts to have an umbrella on hand.


Is this a walking intensive tour?
This walk covers about 1 mile overall. There are occasional opportunities to sit, use the bathroom, and get something to drink if needed.


Does this tour include the Churchill War Rooms?
No, this tour does not include the Churchill War Rooms, but we do offer a longer, more in-depth tour of WW2 that includes the Churchill War Rooms. You can book it
here
.
Where You'll Start
Tour Experts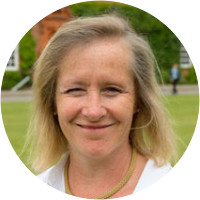 Alexandra Jackson lives in London but spends a lot of time with her family in the countryside in Wiltshire. Alexandra's love of history dates back to her childhood curiosity about the past, and her fascination with stories and legends. "Why?" is probably her most frequently used word. After studying History at Oxford University, she began with a career in finance, first as a stock broker and then as a financial journalist, writing a daily investment column for The Times newspaper. After taking a break in her career to raise four children, Alexandra is now returning to her first love: history and heritage. She particularly enjoys making connections between past and present, using her experience and expertise to retell historic episodes in a fully accessible way. Alexandra is constantly reviewing the narratives she uses to interpret not only Britain's heritage including it's Colonial and Imperial past but also Britain today. She takes care correctly to contextualise the places and people she meets when touring. As an expert guide for Context Travel, Alexandra loves sharing her ideas and works hard to ensure that every client has a memorable experience when visiting the UK.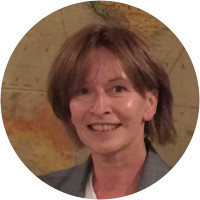 A graduate of European languages, law and politics, Sue's professional background is in finance. She worked for many years with the British Council (the UK's foremost international cultural relations organisation) travelling extensively and making the most of her visits abroad. She's lived and worked in London for 30 years and has 2 children at University. A qualified Blue Badge Guide with particular expertise in walking tours of the City of London and City of Westminster, 20th Century military history and Winston Churchill. Her tours are fun, relaxed and enjoyable as she brings London to life through stories and experiences.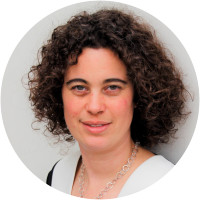 Ruth is an award winning tourist guide, lecturer and storyteller specialising in London's political and social history. London born and bred, she is an International History graduate from the London School of Economics and loves sharing her knowledge through tours of First and Second World War sites in London. Before training as a guide Ruth worked in politics for 11 years including working in the House of Commons, House of Lords and in local government.
Reviews can only be left by Context customers after they have completed a tour. For more information about our reviews, please see our FAQ.
Philippa was soo kind with us, specially with our daughter. She makes her participate a lot and keep her always interested. Our daughter said it was the best tour she ever had. Also Philippa os very knowledge. She explain us a lot of things and she went beyond the tour giving us a great overview of London History.
Jul. 21, 2018
Such a terrific learning experience
Aug. 29, 2017
Our docent was a very good guide and we enjoyed our walk. She kept our three boys engaged with the stories she shared about the sites.
Aug. 25, 2017