Tour Details
About the Tour
Duration

From 1 Day to 6+ Days
Tour Description
Visit Madrid in Context. We can design a wide variety of private, bespoke itineraries for people with special interests. Drawing on our network of docents and range of other services, the limits of a custom itinerary are circumscribed only by the bounds of our collective imagination.


Customized Tour of Madrid
With a network of local experts on the ground we can design a private tour of Madrid on a wide range of topics. However, before requesting a custom tour, you might want to take a look at our full list of
Madrid walking tours
—chances are, we've already thought about it. For example, if you're looking for a solid introductory walking tour of the city, take a look at our
Madrid city tour
. Or, art lovers should consider our
Prado tour
, which provides a art historian-guided introduction to the legendary Prado Museum. If desired, we can offer combined itineraries of the Prado and Reina Sofía or tour smaller collections such as the Sorolla Museum. We also offer a
Madrid food tour
, introducing visitors to the city's famed tapas culture, as well as a
day trip from Madrid to Toledo
. First timers may be interested in our
Welcome to Madrid tour
.
Something Else in Mind?
If none of these pre-designed tours fit your needs, we'd be happy to work with you to develop something personalized. In the notes section of this booking form, let us know the following:


How many hours would you like the walk to be?
What are your main goals for the walk?
Which sites and museums would you like to prioritize? Do you want to just pass by or explore inside as well?
Give us one or two words to describe your group.
Here are some examples of custom itineraries that we've designed in the past:


Delve into the life and work of one of Spain's greatest artists with a Goya Madrid tour with an Art Historian.
Enhance your art history knowledge with a visit to the Sorolla Museum
Learn about Madrid's urban evolution via some of its most iconic buildings in the company of an architect
Follow in the footsteps of Cervantes and Lope De Vega with an in depth look at Spain's Golden Age in the Barrio de las Letras
Visit Toledo or Segovia with an expert in Jewish History
Once we receive your custom walk request, we'll review these details and follow up with you by email to refine your itinerary and give you final pricing.


Don't worry, we will not be charging your card at this point. Your order will go into our system as pending.


We ask that you spend some time perusing our
list
of private and small-group tours before making a request for a customized walk.

Tour Experts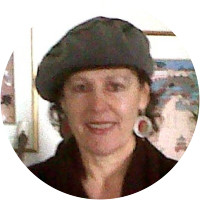 Itziar Mesanza obtained her first degree in tourism in the Spanish city of Bilbao, famous for its wonderful Guggenheim Modern Art Museum. She continued her studies with a Masters in History and has been living and guiding in Madrid. Passionate about travel, Itziar lived in Dublin for one year and shares Spanish history and culture on specialized tours around Spain.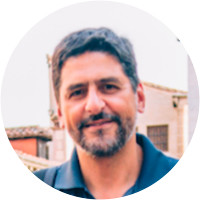 Héctor was born and raised in San Juan, Puerto Rico. He obtained a B.A. in Architecture and Humanities and an M.S. in Historic Preservation from Columbia University, New York City, and in 1996 he studied at Rome's International Centre for the Conservation and Restoration of Cultural Property. He returned to Puerto Rico to become Executive Director of Heritage Programs at the Institute of Culture, and then worked independently on research projects for historical and archaeological sites in the Caribbean. In 2003 he moved to Madrid, where he is currently working on his PhD thesis in Colonial Latin American History. Héctor has taught undergraduate courses in the History and Theory of Historic Preservation, Spanish and Latin American History, and Spanish Culture and Civilization at universities in Puerto Rico and Spain. He has a particular passion for Spanish cities and fortifications of the Middle and Early Modern ages. Héctor speaks Spanish and English fluently, and has an intermediate level of Italian.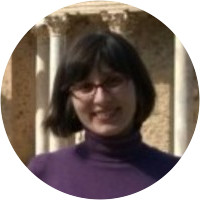 Barbara Perucka has been living for more than five years in Madrid. She earned her Ph.D. in Art History, as well as her Bachelor's degree in Italian Philology, at Adam Mickiewicz University in Poznań (Poland). Her research interests focus on medieval painting, art at European courts, and travel literature. Her doctoral thesis was dedicated to the decoration of a French manuscript "Livre des merveilles" (Book of Wonders, Paris, Bibliothèque nationale de France, ms. fr. 2810). She has published papers about late medieval tapestries and medieval illustrated accounts of a journey, and was a professor of art history at Adam Mickiewicz University in Poznań and Nebrija University in Madrid. She also received several research grants in Paris, Dijon, Vienna, Pisa and Brussels.
Reviews can only be left by Context customers after they have completed a tour. For more information about our reviews, please see our FAQ.
Hi she was 20 mins late and didn't have a great sense of direction. The tour of the neighborhood she lived in was boring and we repeated the same streets a few time - also very little historic info. Also, nothing was going on bc everyone was sleeping, perhaps someone should have advised us about this? She also didn't leave enough time to tour the Reina Sophia, where she had extensive expertise. You really need 2 hours. She is s nice person but I think could use more training?
Jul. 4, 2019
He had prepared well and had great comments about the paintings as well as some history and best of all commented on techniques.
May. 30, 2019
Clara was excellent. She adapted to some unexpected changes, was very knowledgeable and very personable. We had a great tour if both the Thyssen B and the Prado, and saw a lot more and learned a lot more than we would have in our own, all very efficiently. Highly recommended.
May. 20, 2019