Tour Details
Tour Description
Tapas are synonymous with Spanish gastronomy, but looking beyond the well-known dishes—patatas bravas and croquetas—what do tapas really entail? Decoding a typical tapas menu can be a challenge. Our 3-hour Madrid tapas and food tour, led by a local food writer or chef, defines the concept of tapas through ample tastings at various tavernas in central Madrid. We'll focus on madrileño customs, traditions, and specialties on this tapas tour, realizing there is no better city than Madrid, one of Spain's true cultural centers, in which to launch an exploration of the Spanish culinary phenomenon. This tour is offered both as a private and small group option.
Madrid Food and Tapas Tour
We'll begin our discovery of tapas culture at a historic taverna where we'll delve into the history of tapas and the folklore surrounding its origins. Over a caña (glass) of beer—a madrileño's favorite for accompanying tapas—and boquerones (anchovies marinated in vinegar, a very typical tapa for which this taverna is known), we'll learn about the basics of tapas and other typical madrileño dishes, how they are prepared, and why they've become local specialties. Following our introduction to this exciting culinary form, we will move on to another of Madrid's oldest tavernas which dates to the early 19th century. Weathering the decades, this taverna still retains a distinctly castizo (genuine) atmosphere, making it an exceptional location to sample another type of tapa. Here, we'll taste this taverna's house specialty, another local favorite, along with a few other typical tapas (and their accompanying libations) from Madrid. Additionally, we will examine the menu together, learning how to decipher and order some of Spain's most exciting delicacies.
"Our guide was knowledgable and energetic. We came with questions, she answered them all without hesitation. She was clearly a subject-matter expert. The tour was at the beginning of our two-week trip and we went through the rest of the trip feeling like we were about as up-to-speed as you could get."
Taste Tapas with an Expert in Madrid
With a solid understanding of the foundations of tapas under our belts, we will branch out beyond Madrid to examine country-wide customs. Looking at other Spanish tapas varieties, we will discuss how they differ from those of capital, which is, after all, a cultural center that through modernization has become representative of Spain's many cultures. Perhaps we'll visit a taverna specializing in pintxos (tapas from the Basque region), or we may sample one of southwestern Spain's best known "exports," jamón ibérico. Our last stops will also introduce us to new trends in tapas, such as the current fashion of "miniature cuisine," and showcase how tapas are evolving in the 21st century.
Take Aways
Soaking in the atmosphere of these tavernas, we will acquaint ourselves with Madrid's distinct atmosphere. As we taste our way through a variety of Spanish tapas, we will learn about the evolution of Spanish tapas, and the regional factors which contributed to differences throughout Spain. As our time on the tapas and food tour comes to a close, we will come away with an understanding of both traditional tapas and modern takes on this typically Spanish fare, the ability to navigate a menu independently, and a taste of Madrid's authentic Spanish tavernas.
For a look at Spanish culture through a different lens, consider our Prado tour.
Please note any food allergies or intolerances when booking.


FAQ About the Madrid Tapas and Food Tour
I have dietary restrictions. Can I take this tour?
We will do our best to accommodate you if you are on a small group tour by ordering appropriate items. Taking a private tour would allow us to tailor even more fully to your needs. Please note that if you have severe allergies we cannot guarantee that the foods prepared in restaurant kitchens will not be subject to cross-contamination.


This walk takes place around dinner time. Will the tastings be enough for dinner?
The various tastings on the tour are significant and can be considered a replacement for a meal.
Where You'll Start
Tour Experts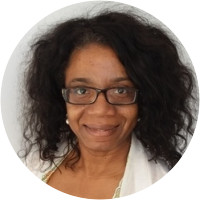 Originally from Equatorial Guinea, Clara moved to Spain when she was 2 years old. She holds degrees in geography and history and a Master's in art history from Sorbonne University in Paris. With more than fifteen years experience in museum education and public programs, Clara has worked at the Peggy Guggenheim Collection in Venice (Italy), the Smithsonian Institution in Washington, D.C, and a number of institutions within the cultural department of the Ministry of Culture in Spain. She also has designed art and cultural tours for groups for more than 10 years. At present Clara works as a Public Programmes and Communication Coordinator at the Museo del Traje (Costume Museum) of Madrid, organising events, lectures, group visits and educational programmes. An avid traveller, she has lived in Seville, Bilbao, New York City, Washington, D.C., Venice, Florence, London and Paris. Interested in different aspects of Spanish cultures, she also has been developing her other passion: food. She has certificates in wine tasting from the Spanish School of Wine Tasting and the Basque Culinary Center and in Gastronomy from the Complutense University. At the present she enjoys combining her research in Spanish Art History and Spanish Museums with her passion about food in Madrid and in the Basque Country.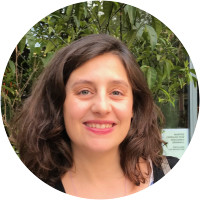 Helena Vaello's passion for food has determined her career. After finishing her Audiovisual Communication studies at the age of 23, she changed course and started a successful catering business that was in operation for 5 years. Then, whilst pursuing a postgraduate course on gastronomic journalism, she began working as a freelance restaurant consultant and cooking instructor. Helena has written about food for several media outlets, including the Guía Repsol, covering a wide range of national events related to haute cuisine, food trips, conventions, and different presentation and specialized courses. She currently works on communication and PR for Arturo Sánchez, a brand of jamón Ibérico.
Teresa Carrada loves cooking and food. Originally from Mexico, she considers gastronomy the best way to learn about a culture and their traditions. Originally trained in Hospitality Management, she has spent time as a patisserie trainee in France and worked for Nestle Mexico,where she started combining two of her passions: Gastronomy and PR. For almost eight years she worked in the culinary university Colegio Superior de Gastronomía in Mexico City as a professor and PR Coordinator of culinary events. Teresa moved to Spain 4 years ago to pursue her Postgraduate Course on Gastronomic Journalism. Since then she has collaborated on a range of different projects including a radio program and writing articles about Spanish and Mexican cuisines. She never ceases to be amazed by Spanish culinary traditions, their new food tendencies and the experiences related to it.
Reviews can only be left by Context customers after they have completed a tour. For more information about our reviews, please see our FAQ.
There aren't enough to describe the level of tour and in particular, Tessy, brought. She has curated a wonderful tour that includes some hand-selected spots for amazing tapas, stories and stories. Tessy went way above and beyond what was required and I would recommend her 10/10 to anyone considering this tour.
Jun. 28, 2022
Tessy was the absolute BEST!! We couldn't have had a better experience or better tour guide! Tessy was so genuine, friendly and knowledgable!! The tour was perfect!!
Jun. 24, 2022
The food and conversation was wonderful. I learned so much while enjoying the amazing food.
Jun. 22, 2022
Taste Madrid with Context
Get to know one of the culinary experts leading this tour