Tour Details
Tour Description
Update 2021: We're currently not offering this tour until November 2021, because due to renovation and installation purposes some of the exhibitions rooms can be temporarily closed, affecting the narrative of this tour.

The Reina Sofía is one of Madrid's most important museums and houses a fascinating collection of over 21,000 pieces. The main focus of the museum is Modernist 20th century art, including seminal works by Miró and Salvador Dalí, as well as Picasso's world-changing Guernica. On this 2.5-hour Reina Sofía private tour, we will join a local art historian with skip-the-line tickets to explore this fascinating collection. Beyond simply appreciating each work on its own, we will look closely at the political and social events that shaped this period of Spain's history and attempt to contextualize the art within its time.
Private Reina Sofia Museum Tour
We'll begin with an introduction to Spain and the art world at the turn of the 20th century, considering the important role played by Spanish artists in the wave of avant-garde movements that became emblematic of the period. We'll examine work from Picasso and Juan Gris in relation to Cubism, to Dalí and Miró's contributions to Surrealism.
Guernica in Context
Undoubtedly the most imposing and emblematic work found in the Reina Sofia is Picasso's haunting masterpiece
Guernica
, the museum's centerpiece, chronicling the artistic response to the Spanish Civil War (for more on this era and the rise of fascism in Spain, try our
Spanish Civil War tour
). As we marvel at sheer scale of the painting, our guide will explain the bombing that inspired it, talk us through the different elements and the myriad of interpretations that have been applied to them, discuss the painting's journey through Europe and beyond, and consider how it has become an allegory for the horrors of war. We will also examine the other works exhibited alongside it in Paris in 1937, and how art was used by the government as a means of drawing international attention to the bitter conflict that had erupted in Spain in 1936, whose effects are still profoundly felt in Madrid's art and society today.
Reina Sofia Museum with an Expert
We will then move on to the post-war period (both the Civil War and WWII), addressing the increasing prominence of American art as well as how the climate of the Franco dictatorship influenced the development of artists in Spain and led to the formation of artistic collectives such as the El Paso group and the Dau al Set.


We'll conclude our private tour of the Reina Sofia on the lower floors of the museum, where the most modern works in the collection can be found, to see how Spanish art has evolved across the second half of the 20th century into the present day, branching out into other mediums and experimental techniques.
Take Aways
At the conclusion of the tour, you will come away with a more robust knowledge of Spanish artists of the 20th century, along with an insight into their influences and evolution within the wider sociocultural context of when they operated, and an appreciation of the continued relevance of their work today.


FAQ About the Reina Sofia Museum Private Tour
Can you focus in-depth on a specific theme?
Yes, as a private tour, you have the option to customize this tour to particular themes or interests. Let us know in the notes section upon booking how you would like to adjust the content, or if there are any specific pieces in the museum that you would like to see.


Will you purchase skip-the-line tickets for me?
Yes, though we will still need to wait in the small security line which is required of all visitors to the museum.


Is this tour wheelchair-accessible?
The museum is fully wheelchair accessible throughout. Please contact us to discuss in more detail your mobility concerns so that we can best advise.


Is this tour appropriate for children?
This walk is not a part of our official family program. That said, we may be able to arrange a visit with a family-friendly guide. Please contact us if you would like to explore this option.


I am interested in taking your
Spanish Civil War
tour, which I see also visits the Reina Sofia. Will there be overlap?
Our Spanish Civil War tour does indeed visit the Reina Sofia, to discuss Guernica in the context of the war. There will be overlap in that respect. Should you like to book the civil war tour privately, we can adjust the content so that there is no overlap.
Where You'll Start
Tour Experts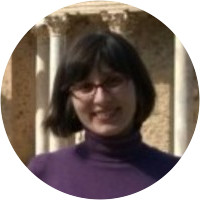 Barbara Perucka has been living for more than five years in Madrid. She earned her Ph.D. in Art History, as well as her Bachelor's degree in Italian Philology, at Adam Mickiewicz University in Poznań (Poland). Her research interests focus on medieval painting, art at European courts, and travel literature. Her doctoral thesis was dedicated to the decoration of a French manuscript "Livre des merveilles" (Book of Wonders, Paris, Bibliothèque nationale de France, ms. fr. 2810). She has published papers about late medieval tapestries and medieval illustrated accounts of a journey, and was a professor of art history at Adam Mickiewicz University in Poznań and Nebrija University in Madrid. She also received several research grants in Paris, Dijon, Vienna, Pisa and Brussels.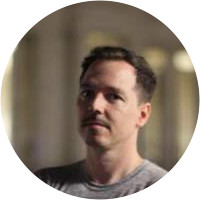 Michael is a practicing artist and Ph.D. candidate with his research focusing on humor in contemporary art at the University of Coimbra in Portugal. He received his B.F.A. in sculpture from the University of Illinois at Chicago and M.F.A. in painting at the School of the Art Institute of Chicago where he was the recipient of the SAIC Graduate Fellowship. He has worked as an instructor at the School of the Art Institute of Chicago and an advisor at the School of Visual Arts in New York. He has exhibited his work across the US as well as Cologne, Thessaloniki, Coimbra, and Madrid. He recently moved from New York to Madrid to conduct his research and explore all of the amazing history and art the city has to offer.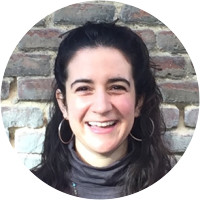 Fatima is an art historian based in Madrid and whose research takes her back and forth to her native Mexico. She received her B.A. in art history, focusing on opera as a complex art form, and since then has worked in different fields within the arts. She has worked as a curator in New York for three years where she learned the intricacies of exhibiting artwork and the relationship between art and viewer. She has been an art history professor at different universities in Mexico City, offering lectures on Mexican and interdisciplinary art. She recently received a scholarship to study musicology at the Complutense University in Madrid, where she focuses her research on the artistic exchanges between Spain and the American continents during the Colonial Period. Based on a postcolonial perspective, her research gives her a unique view on the development of Spanish art.
Reviews can only be left by Context customers after they have completed a tour. For more information about our reviews, please see our FAQ.
Fabian was a wonderful guide. My only disappointment was that most of the Dali works were unavailable to see. No fault of Fabian!
Aug. 1, 2019
Our family had the opportunity to visit two art museums on the same day. It was great to be able to contrast the two experiences. Our tour of the Reina Sofia was fabulous because our guide incorporated so much of the history of Spain as we viewed art.
Jul. 27, 2019
Fatima was an excellent guide, putting the art in historical and art historical context. She also had us interact with her, using our thoughts and feelings to elaborate.
Apr. 20, 2019