Tour Details
Tour Description
With over 20 local experts including historians, architects, and chefs, we have the ability to design pretty much any kind of tour that interests you. Customized to your interests and drawing on our local expertise, a bespoke Melbourne private tour may be the right option for your visit.
Melbourne Custom Tour - How It Works
We start with a conversation. In the Notes section of this tour write up a description of what you're looking for. Is there something specific that you want to see? Is there a topic related to Melbourne's history or culture that intrigues you? Or, are there 2 or 3 tours that we offer that you'd like to combine? We'll take your thoughts and provide some structure, sending you a proposal via email. Once we have a plan, we'll get it scheduled.


Instructions
This generic reservation form is primarily intended for use by people with whom we've been in communication previously and for whom we are designing a custom itinerary; and for you, this form is a tool for using our secure server to input your payment and travel details into our system. For clients with whom we have not corresponded previously, we ask that you spend some time perusing our lists of private and small-group tours. If you find nothing there to suit your needs, if you have a specialized request for visiting sites that lie outside the touristic norm, or if you would like to enlist the services of a specific docent in our network, then we invite you to use this form to begin your reservation request. Please keep in mind that our private itineraries start at AUD$315 for two hours.


Since this is a customized walk, please provide us with as much information as possible about what you're looking for. Once your order is in our system, we will work with you to put the walk together. If we are designing something very special or complicated, or something lasting several days, we will keep you updated on the costs and get your approval before charging anything to your card.
FAQ
Can you design a walk for clients with reduced mobility or in a wheelchair?
Yes, while we do "walking tours" we specialize in cultural seminars and have a firm belief in making our tours accessible to all visitors. Private experiences are usually more adaptable so the docent can be 100% dedicated to mobility concerns throughout the walk and can custom design the best route for your mobility needs.
Where You'll Start
Tour Experts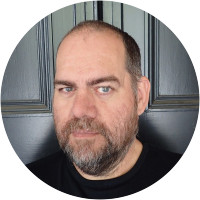 Tim Richards is a travel writer whose work has appeared in newspapers, magazines and websites around the world, and in Lonely Planet's guidebooks. In the 1990s he lived in Egypt and Poland, teaching English, and has since travelled widely in Europe, Asia and North America. He also reviews live arts events, and is the author of the fantasy novel Mind the Gap. Tim has lived in the heart of Melbourne for twenty years, and has seen it regain its gold rush shine as the city centre has been repopulated with residents, students, restaurants and cultural activities. Tim has a Bachelor of Arts degree in History and Politics from the University of Western Australia.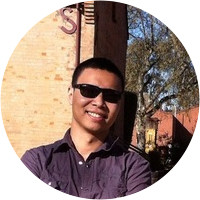 Originally from Taiwan, Brian attended Melbourne University and graduated with a BA (Hons) in History and Art History. He has been working as a historian in the fields of architectural and archaeological heritage since 2008. In 2014, Brian joined the Chinese Museum in Melbourne's Chinatown as a tour guide, and has been providing museum and Chinatown tours to visitors from diverse cultural backgrounds ever since.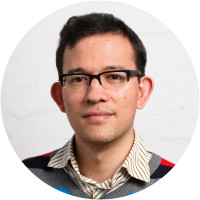 Aron has a Ph.D. in history and has taught history, politics and Australian studies. A member of the Professional Historians Association of Victoria, Aron works on commissioned histories, academic research, heritage and community projects. In his spare time he writes and explores the world. His favorite things in Melbourne are its hidden arcades, bars and streetscapes that range from the decadent to the grungy. He has particular interests in the history of urban planning in Melbourne and the city's struggles over heritage, gentrification and community development.
Reviews can only be left by Context customers after they have completed a tour. For more information about our reviews, please see our FAQ.
Sophie was fantastic! Very friendly, enthusiastic and knowledgeable. We would recommend her to others who want a great tour of Melbourne. Sophie's real strength was her ability to communicate a great deal of historical knowledge in a pleasant way that was easily understandable. I have always said the mark of a good tour is if I learned new things about the tour subject, that was most certainly accomplished by Sophie. We very much enjoyed our time with Sophie, really enjoyed Melbourne, and hope to return here for a future trip. Good job Sophie!!!
Mar. 3, 2020
It was perfect - Jamie was knowledgable, accommodating to special circumstances, flexible and provided 2 very special tours (Orientation and Immigration) We thoroughly enjoyed ourselves and gained insight about Melbourne - please use comments for both.
Mar. 16, 2019
Sophie was interesting, engaging, knowledgeable and kind. A wonderful tour guide!
Jan. 10, 2019