Tour Details
About the Tour
Duration

From 1 Day to 6+ Days
Tour Description
Unsure of what to do in Mexico City? In addition to our pre-designed
Mexico City walking tours
we can craft a wide-range of customized and personalized private tours of Mexico City. Drawing on our carefully vetted network of scholars, experts, and Mexico City tour guides, the limits of what we can do are circumscribed only by the bounds of our collective imagination. We can design the perfect tour to fit your trip.
Personalized Tour of Mexico City
With a network of local experts on the ground we can design a private tour of Mexico City on a wide range of topics. However, before requesting a custom tour, you might want to take a look at our full list of
Mexico City walking tours
. Chances are that we've already thought about it. For example, if you're looking for a solid introductory walking tour of the city take a look at our
Mexico City Tour
visiting the Centro Historico or maybe our
Frida Kahlo Tour
, which focuses on the story of the iconic creative duo, Frida Kahlo and Diego Rivera. We also offer a visit to
Roma and Condesa walking tour
and a
Teotihuacan tour
which visits this prehispanic site an hour from CDMX. First timers may be interested in our
Discover Mexico City
tour.
"So knowledgeable, and enthusiastic! [Our expert guide was] tons of fun to be with. He had so much insight into the works [and] made the history come alive!"
Somethign Else in Mind?
But, if none of these pre-designed tours fit your needs, then we'll be happy to work with you to develop something personalized. Here are some examples of custom tours that we've designed:
Mexican Muralists Tour- Enhance your Mexican art history knowledge on a mural and art focused tour.
Luis Barragán Tour- Full Day visit to various homes designed by Barragán, including his own home and studio.
US/Mexico Relations Tour in Chapultapec Park- Did you know the US invaded Mexico City's Governmental Palace during the Mexican American War? Learn this and much more about Mexican politics within the beautiful setting of Chapultepec Park.
Evening Taco Tour- Wanting to try some of Mexico City's best street food such as tacos and tlacoyos? We've got just the expert for an evening food tour.
Puebla Excursion- Drive to Puebla, a city known for its varied history, colonial architecture and pottery.
If what you'd like to do isn't on the list, just let us know. We will try our best to accommodate your requests, so please describe your interests in the notes section during checkout:
How many hours would you like the tour to be?
What are your main goals for the tour?
Which sites/museums/venues would you like to prioritize? Do you want to just pass by or explore inside as well?
Give us one or two words to describe your group.
FAQ
I know what I would like to do, but I don't see it in your regular offerings. Can you arrange it for me?
Please contact info@contexttravel.com with details of your request and we will be happy to look into the possibility.
Where You'll Start
Tour Experts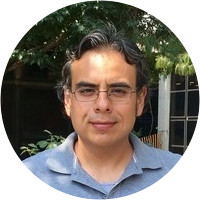 Marco
Marco Antonio was born in Mexico City. When he was 11 years old, his family moved to port of Veracruz and aged 20 he moved to Cholula, one of the ancient cities that was founded by Aztec Empire, to study in the University to study Mexican History. He graduated and returned to Mexico City for his Masters and PhD at UNAM, the biggest university in the country. UNAM opened doors to start his academic career, where he is Professor and Associate Researcher in Migration History. His academic works have been focused on Mexican History, particularly in African and Asian migrant population, since the Mexican colonial era until early 20th century. He has been teaching courses relating to this subjcect for the last seven years. His skills in both academic and teaching knowledge and his enthusiasm in explaining how marvelous Mexican History is lend him suitably do lead Mexico City walks.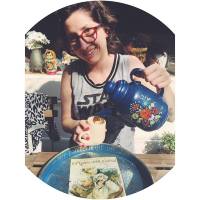 Raquel
Raquel Del Castillo has been a food journalist since 2000, writing for publications such as Forbes online, Munchies (Vice Mexico), chilango.com, and the national newspaper Milenio. She studied culinary arts and Communication at university. Now she mixes this knowledge of cooking and writing in her everyday work. She loves teaching recipes and leading tours to the local markets of Mexico City. She thinks that the best way to know the flavors of Mexico is to walk through these public places and go to the restaurants to see how chefs prepare the ingredients for the numerous traditional Mexican recipes, some of them published in her three recipes books.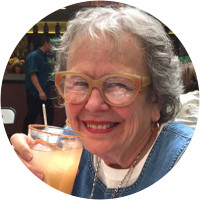 Cristina
Cristina Potters is the author of Mexico Cooks, the preeminent English-language website about Mexico's cuisines and cultures. She began learning the regional cooking of Mexico nearly 40 years ago from extraordinarily accomplished home cooks from across the country. Cited in print and online as the go-to native-level Spanish and English-speaking expert in Mexico's regional foods, she has mastered many of the intricacies of traditional central Mexican ingredients, recipes, and food history. It's a continuing pleasure for Cristina to work as a Context food market expert in Mexico City. Touring the city's colorful, chaotic, and exciting markets with her, visitors will gain fascinating insights into Mexico's foods, including their cultural context and history. You will taste delicious treats little-known outside Mexico, and experience sights and sounds that will live in your memory and provide a lifetime of stories. Cristina looks forward to giving visitors a taste of some of Mexico's best and most eye-popping culinary experiences.
Reviews can only be left by Context customers after they have completed a tour. For more information about our reviews, please see our FAQ.
Ignacio was great. Extremely knowlegeable.
Jan. 3, 2019
Ignacio gave us a warm, welcoming introduction to the city and the neighborhood of La Condesa where we were staying. It was our first night after arriving, so we were a bit tired and wanted a lighter history, architecture and general city ambiance tour (along with a stop for a cocktail!) Ignacio easily accommodated. He gave us a quick history of the founding and development of the city, and how Condesa and Roma fit into that story. Ignacio's knowledge of the built environment and the challenges faced by the neighborhoods was wonderful and he was an easy conversationalist. We felt like we were seeing the city with a friend. My one main recommendation would be that he ask at the beginning what drew us to stay and want to explore this part of the city. I think this would help him easily hone in on our interests and expectations for our time together. Overall, a very lovely docent and wonderful evening!
Dec. 6, 2018