Tour Details
Tour Description
On this 3-hour Mexico City Day tour we'll join a local expert to trace the history of Mexico City from its days as the center of the Aztec Empire to the modern metropolis that is CDMX today. We'll visit a number of key sites, including Templo Mayor, the Metropolitan Cathedral, the Zocalo, and Bellas Artes. We'll also take in some famous Mexican murals created by Diego Rivera and his contemporaries—depictions of the events that have shaped the city that are integral to understanding the contemporary Mexican identity. This is a great tour for first-time visitors who want to get their bearings in the city and dive head-first into the pre-Hispanic era to the modern day.
Aztec Foundations and Templo Mayor
Our Mexico City Day Tour starts at Templo Mayor, the pre-Hispanic center of the city and one of Mexico's most famous sites. Here, our guide will set the scene as we discuss the city's Aztec foundations at this notable UNESCO World Heritage Site, which laid buried and undiscovered until 1978. We'll go back as far as the the 14th century to discuss some of the treasures and rooms that have been uncovered in this former Aztec strategic center. Keeping the Templo in our sights, our group will head up to the Metropolitan Cathedral, the largest cathedral in the Americas. We'll note its interesting architecture (Renaissance, Baroque, and Neo-Classical all coexist with one another) and pop into the choir room to view the impressive organ.
Mexico City Day Tour
Our visit may take an artistic turn as we head to San Ildefonso College, a former Baroque Jesuit college that's also the birthplace of the muralist movement in Mexico. Here, we'll find some of Mexico's greatest artwork, including notable murals by Orozco and, of course, Diego Rivera's first mural. Our path will continue through the Zocalo—the city's historical center—as we head to the National Palace to see more Rivera murals, each exemplifying the nation's rich and tumultuous history. Our guide will be able to unpack the many layers of Mexican history represented in the art we have seen, from the arrival of the Aztec god Quetzalcóatl to the Mexican Revolution and the current post-revolutionary era.
Bella Artes and Beyond
We'll leave San Ildefonso, continuing our Mexico City Day Tour as we stroll down Calle Madero, a pedestrian thoroughfare, stopping briefly to admire the intricate tile design of 16th century palace "Casa de los Azulejos" ("House of Tiles"), now Sanborns Restaurant. We'll continue to Bellas Artes, a stunning structure commissioned by President Porfirio Díaz in the early 20th century. We may discuss the white marble masterpiece from the exterior, as well as the Art Deco secret housed within. Depending on the interests of the group, our guide will take us inside to see further examples of Mexican history as told through muralists Tamayo, Rivera, Siqueiros, and Orozco. (For further investigation into Rivera's life, see our
Frida Kahlo Tour
).
Take Aways
By the end of the walk, we'll leave one another with an excellent grasp of Mexico City's history from the pre-hispanic period to modern day. We will also have navigated our way around downtown Mexico City from an orientational perspective.
FAQ
Are entrance fees included?
Yes, entrance fees to the major venues are included.


Is this a relatively long walk?
The route can vary according to the interests of the clients, but this walk does cover a substantial amount of ground. Please wear comfortable footwear and bring a hat.
Where You'll Start
Tour Experts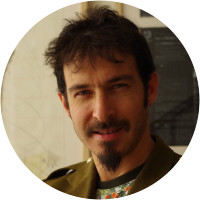 Born and raised in Mexico City, Julio Pastor is a proud pedestrian of his native city. He completed a BA in Fine Arts at UNAM. In 2008, he moved to the Netherlands where he completed his MFA, specializing in the Urban Landscape. After seven years, he returned to Mexico and turned the focus of his art production to the city that he roams every day. His art production is thoroughly inspired on what he encounters during his everyday walks, but also by a great deal of reading on topics related to architecture and urbanism. When not working at his art practice, Julio can be found teaching undergraduate drawing courses in the architecture department at the Universidad Iberoamericana, or enjoying the city with his wife and two children.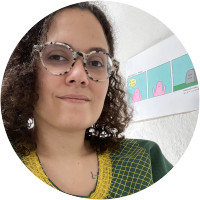 Natalia is from Rio de Janeiro, Brazil, but chose Mexico as her home and her field of research. During her 'Production and Patterns' degree at SENAI/Cetiqt in Rio, much of her studies focused on Mexican arts and costume to complement her research on Frida Kahlo's clothes. In 2014 she officially moved to CDMX after finishing her final project on the Tehuantepec dress. While in Mexico, Natalia has worked with fashion designers and has studied Mexican arts, history and literature. In 2021 she graduated with honors at the National Autonomous University of Mexico (UNAM) with an MA in Art History presenting a project about the clothing and the creative process of Georgia O'Keeffe. Alongside being an expert guide, she currently works with Alejandra de Coss, a Mexican fashion designer.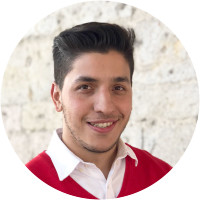 Diego is a Mexican architect born in Mexico City. He studied at the Universidad Iberoamericana and spent a year studying abroad in the Escuela Técnica Superior de Arquitectura de Madrid, where he focused on the History of Architecture and Bioclimatics. As his professional internship, he participated in the construction of Mexico City's highest skyscraper, Torre Reforma, as well as in the development and design of new areas in Bosque de Chapultepec. Currently, he divides his time between his work as a Context guide and as a member of one of the country's top architectural design firms. Diego is known to be an avid city explorer. He is street smart with a great knowledge of the different areas in town. He has a great passion for culture, history, art, architecture, and food and he hopes to answer questions and enhance the experience of Mexico City for visitors.
Reviews can only be left by Context customers after they have completed a tour. For more information about our reviews, please see our FAQ.
Jen's did great job for us extremely knowledgeable we gladly recommend him to others
Jan. 17, 2022
David's passion was infectious. I learned more in this tour than I did in my history classes in school back in the day!
Dec. 13, 2021
Despite an unexpected closure for the city center or zocalo, Diego reconfigured our points of interest and order to give us an outstanding tour of the Mexico City. Wonderful experience!
Nov. 21, 2021
Discover Mexico City with Context
Get to know one of the architects leading this tour