Tour Details
Photos & Highlights
Learn how architectural masters like Barragan, Buenrostro and Serrano fit into the global architectural tapestry
Gain an understanding about the Mexico City of today, its opportunities and challenges such as rebirth after earthquake damage
Condesa Neighborhood, Parque Mexico, Roma Neighborhood, and Roma Market
Tour Description
Nowhere captures the architectural splendor and variety of Mexico City quite like Condesa and Roma. Located on either side of Avenida Insurgentes, these neighborhoods were some of the hardest hit with recent earthquake damage, though they continue to transform into the city's hottest energetic enclaves. On this three-hour architecture tour, we'll survey Condesa and Roma districts with an expert as we encounter Mexico's most celebrated Art Deco, Art Nouveau, and Modernist buildings and stroll charming green parks, galleries, and even former indigenous settlements.


"[Our guide] was a terrific guide, explaining the architecture, history, and social trends in these two fascinating neighborhoods. We had no idea how much damage was caused by the earthquakes. We stayed after the tour and toasted Context Travel while staring at Michelangelo's David!"
Mexico City Architecture Tour: From Bauhaus to Barragan

We'll begin with our expert guide by heading towards Condesa, one of the first parts of Mexico City's expansion in the early twentieth century and known for its nationalistic Art Deco buildings, built at a time when Mexico was fighting for an identity on the global stage. We'll see impressive examples of Francisco J. Serrano's and Ernesto Buenrostro's structures were built during the 1930s and '40s along with the outdoor theatre named in Charles Lindbergh's honor for his 1927 visit. We'll have a chance to view an early Barragan home and compare it with his more notable work. Our guide will discuss the area's growth during the height of the Golden Age of Mexican cinema as well as the shock effect of recent earthquakes.
Roma and Condesa Architecture Tour
We'll leave swanky Condesa behind as we continue to its grittier hipster cousin, Roma. Originally renowned for its French Art Noveau architecture, it only recently has been rediscovered as a destination worth exploring thanks not only to the Oscars but also to a host of creative, entrepreneurial minds which gave rise to its unique character. We will visit gourmet Roma Market for a beverage and break to discuss the politics, economics, and lifestyle trends that are making Mexico City the attractive metropolis that we see today. Our expert will then show some must-see spots along Alvaro Obregon and time permitting, we may make it to the oldest part of the neighborhood La Romita, a town-within-the-city that during the colonial era was an indigenous settlement complete with a 16th-century church. Here is an excellent place to take in street art and make our conclusion about the nature of gentrification and sustainable growth in the city as a whole as it enjoys its blossoming cultural rebirth.
Want to learn more about Mexico City's artistic legacy? Try our
Frida Kahlo Tour
.
FAQ
Where does this walk end? This walk typically ends in the Roma neighborhood. Your expert can point you in the right direction of your next destination.


I'm not an architectural enthusiast. Will I enjoy this tour? We think so! Although the focus is on architecture, we use buildings as a way to explain the social, political, and economic trends facing the city in general, so it's a great tour to give you an overall impression of what Mexico City is today and might be tomorrow.


Where You'll Start
Tour Experts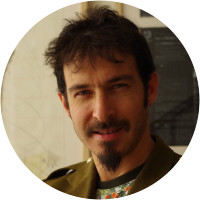 Born and raised in Mexico City, Julio Pastor is a proud pedestrian of his native city. He completed a BA in Fine Arts at UNAM. In 2008, he moved to the Netherlands where he completed his MFA, specializing in the Urban Landscape. After seven years, he returned to Mexico and turned the focus of his art production to the city that he roams every day. His art production is thoroughly inspired on what he encounters during his everyday walks, but also by a great deal of reading on topics related to architecture and urbanism. When not working at his art practice, Julio can be found teaching undergraduate drawing courses in the architecture department at the Universidad Iberoamericana, or enjoying the city with his wife and two children.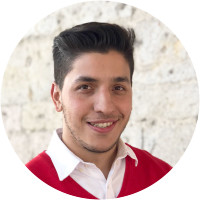 Diego is a Mexican architect born in Mexico City. He studied at the Universidad Iberoamericana and spent a year studying abroad in the Escuela Técnica Superior de Arquitectura de Madrid, where he focused on the History of Architecture and Bioclimatics. As his professional internship, he participated in the construction of Mexico City's highest skyscraper, Torre Reforma, as well as in the development and design of new areas in Bosque de Chapultepec. Currently, he divides his time between his work as a Context guide and as a member of one of the country's top architectural design firms. Diego is known to be an avid city explorer. He is street smart with a great knowledge of the different areas in town. He has a great passion for culture, history, art, architecture, and food and he hopes to answer questions and enhance the experience of Mexico City for visitors.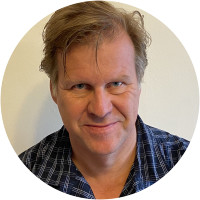 Jens has worked and studied in Mexico, Germany, Italy, Ghana, and the United States. In 1997, he moved from Berlin to Mexico after graduating from Freie Universität Berlin in Latin American Studies and Political Science. For ten years, he worked full time as an officially licensed tour guide in Mexico and South America. After the birth of his daughter, he taught high school World History and Foreign Languages in Boston, Massachusetts. In 2018, he returned to his beloved Mexico City and to his guiding passion. Jens loves to show you the vitality of his adopted home city. His particular interest lies in the amazing cultural fusion and the historic roots of this vibrant metropolis. Since his first visit as a backpacker in 1987, Jens has been in love with Mexico, its culture, traditions, and history.
Reviews can only be left by Context customers after they have completed a tour. For more information about our reviews, please see our FAQ.
Diego was bright and engaging and we enjoyed his tour in particular given his background as an architect.
May. 14, 2023
Personable knowledgeable and friendly No negatives
Apr. 26, 2023
Jens is an incredible guide. Extremely knowledgeable but also fun and happy to be flexible to give you the best experience possible.
Apr. 15, 2023