Tour Details
Tour Description
Where can I find the best quesadilla in my neighborhood? How do I get to Teotihuacan? How do I communicate in Spanish? Welcome to Mexico City. As easy as international travel has become, it can still be unnerving to arrive in an unfamiliar city with unanswered questions. Our personalized Welcome to Mexico City Tour, in the company of a local insider, is essential for first-time visitors seeking advice on Mexico City sightseeing and how to plan their time. Designed to answer practical questions about living and staying in CDMX, this 2-hour experience will help navigate public transportation, understand local customs, secure a few Spanish phrases to help you along the way, and better discover Mexico City.
Bienvenidos a Mexico City! (Welcome to Mexico City!)
We'll begin our experience in your hotel lobby or apartment where our docent, a resident of and expert of Mexico City, will explain the layout of the city and the area where you are staying. Looking at a map, we'll pinpoint your closest transportation options, from the tram to the metro system. We'll then offer tips on local customs, a basic language lesson, suggestions for dining, shopping, insider events, and festivals, before opening the floor to any specific questions. If you have additional walks booked with us, like our
Mexico City Tour
(another excellent choice for a first-timer), we will examine your itinerary together and go over any last-minute questions.
Discover Mexico City
We will then head outside for a stroll, allowing for a discussion of your area's history and an opportunity to absorb the neighborhood ambiance under the guidance of a seasoned local. We'll stop occasionally to talk about historic buildings and monuments, or maybe to go over how to purchase transit tickets. We'll point out the best markets, cafes, and maybe even a Diego mural, if we're lucky. We'll leave you with maps, a head full of knowledge, and a better sense of how best to navigate this charming city. Please note, while our docent will provide a crash course on the basics, bringing your own questions and interests to the table can help us personalize the experience and help you get the most out of your visit.
Booking Instructions
Please provide your hotel name or exact apartment address (any entrance codes, the floor, etc) during checkout so that we can arrange for our docent to meet you directly at your lodging.


This experience is part of our Welcome To series, which aims to orient first-time visitors to Context cities by pairing them with local experts. You can read about
Welcome To tours
in our other cities.
FAQ
I would like the docent to answer some very specific questions I have about the city. Can I let you know in advance what those questions are?
Please do let us know in advance if you have specific questions so that your docent can come prepared with answers to your questions.
Where You'll Start
Tour Experts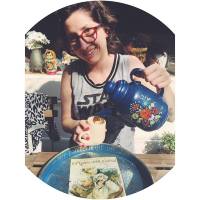 Raquel Del Castillo has been a food journalist since 2000, writing for publications such as Forbes online, Munchies (Vice Mexico), chilango.com, and the national newspaper Milenio. She studied culinary arts and Communication at university. Now she mixes this knowledge of cooking and writing in her everyday work. She loves teaching recipes and leading tours to the local markets of Mexico City. She thinks that the best way to know the flavors of Mexico is to walk through these public places and go to the restaurants to see how chefs prepare the ingredients for the numerous traditional Mexican recipes, some of them published in her three recipes books.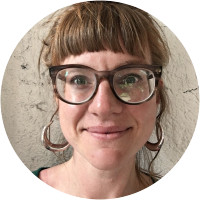 Liz is a Chicago native who has been living and working in Mexico City for the past 9 years. Growing up in a family with an intense passion for food, Liz felt immediately at home in México, and fell in love with its cuisine. She studied Mexican food rituals and culture at the School of Anthropology and History in Mexico City and is currently brushing up on her Mexican history as she studies to become a certified tour guide. In addition to her studies, Liz has built her knowledge of Mexican food through her endless search for delicious food stands, discussions with local Mexican cooks, and her passion for replicating recipes in her home kitchen. She also documents her adventures with Mexican cuisine on her food blog and works on food mapping projects within Mexico City.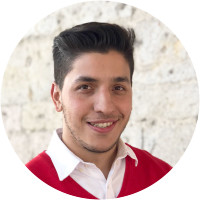 Diego is a Mexican architect born in Mexico City. He studied at the Universidad Iberoamericana and spent a year studying abroad in the Escuela Técnica Superior de Arquitectura de Madrid, where he focused on the History of Architecture and Bioclimatics. As his professional internship, he participated in the construction of Mexico City's highest skyscraper, Torre Reforma, as well as in the development and design of new areas in Bosque de Chapultepec. Currently, he divides his time between his work as a Context guide and as a member of one of the country's top architectural design firms. Diego is known to be an avid city explorer. He is street smart with a great knowledge of the different areas in town. He has a great passion for culture, history, art, architecture, and food and he hopes to answer questions and enhance the experience of Mexico City for visitors.
Reviews can only be left by Context customers after they have completed a tour. For more information about our reviews, please see our FAQ.