Tour Details
Tour Description
It's hard not to be captivated by Mexico City. From center of the Aztec Empire to enormous modern metropolis, Mexico City boasts layer upon layer of history. Our 'Mexico City in a Day' itinerary merges together some of the capital's finest sites, giving us a cultural taste for this enigmatic Mexican city. In the company of a local expert, we'll spend our time unpicking archaeological sites, boulevard streets, and some of the hippest neighborhoods, while learning about the city's architectural, historical, and artistic roots. This tour is a fitting introduction for travelers wishing to soak up Mexico City.
Full-day private tour of Mexico City
Expert local guide
Visits Zócalo, Roma, and La Condesa
Mexico City in a Day Tour
Includes a short briefing in a cafe and visits sites such as Templo Mayor (exterior), Bella Artes, Casa de los Azulejos, Mexico City Metropolitan Cathedral, the Zócalo district and Roma and Condesa. Local lunch (at own expense).
A Historic Morning Well Spent: Zócalo and the Historical Center
Our walk begins in a small cafe in the Zócalo district (just north of Bairro Alto) with a coffee and local delicacy. We'll start with a short briefing on Mexico City and the surrounding area (with relevant maps and tips) before embarking on our 'Mexico City in a Day' tour. We'll talk about this former Aztec Empire hub as we soak up the views from above the archaeological ruins of Templo Mayor. Our expert guide will explain how the city once looked as we imagine the landscape and topography of Mexico City thousands of years before (did you know it was once a lake?!) We'll continue our city tour to view sites such as the Cathedral and the impressive Bella Artes. We may also discuss some notable Mexican murals created by Diego Rivera and his contemporaries, featuring depictions of the events that have shaped the city and are vital to understanding the Mexican identity today. We'll observe the buzz of Mexican life as we stroll down Calle Madero, a bustling pedestrian thoroughfare and home to an intricately designed 16th-century palace known as "Casa de los Azulejos" ("House of Tiles"), now Sanborns Restaurant. We'll pop in to see the dazzling tiles within the walls of the Cafe.
An Afternoon in Roma and Condesa
We'll hop in a taxi and venture to a more modern area of the city for the second portion of our 'Mexico City in a Day' tour. As we reach the area of Roma or Condesa, we will stop for lunch (client's own expense) at a buzzing local market and use this time to discuss the variety of gastronomical delights around us. We will re-energize and discuss anything from Mariachi to housing prices or education in Mexico, as we nestle in with locals at a table. After lunch, we'll plunge into a discussion of these artistic and creative neighborhoods. Located on both sides of Avenue Insurgentes, these districts have transformed themselves into energetic enclaves in recent years, despite battling with serious earthquake damage. We'll soak up Art Deco architecture, lush green parks, and quirky galleries, all while tasting some of Mexico's best food and local markets. We'll also explore the trends, politics, and economics of Roma and Condesa and the role they play in the future of this lively metropolis. Our afternoon will focus on these alternative neighborhoods, in contrast to our more traditional morning spent at the historical center.
Take Aways
At the end of our immersive full-day itinerary, we will leave one another with a deeper understanding of Mexico City in both the traditional and more alternative sense. We'll have ventured across the city to contrasting sites relevant to the city's artistic, architectural, historical, and cultural fabric. Hopefully, our 'Mexico City in a Day, with Context' will leave us with a better knowledge of anything from Diego Rivera to Art Deco to mezcal and quesadillas.
FAQs
Will there be any additional costs during the tour?
The cost of lunch is not included on the tour. Additionally, there will be a minor (but mandatory) per person museum ticket and tasting fee added to your cart during check out. This is included so that the guide will take care of all tour expenses and you can simply enjoy.
Where does the tour start and end?
You'll meet your expert guide near the Zócalo. Your confirmation email will have the exact meeting point details along with a map, and 24/7 phone number to call in case of emergencies. This tour ends in either Roma or Condesa district. Exact route and end point will vary depending on expertise of the guide and preferences of the group.
Can you arrange a car service for the day?
We can arrange transfers to and from the meeting point from your accommodation. Mexico City's traffic can be difficult and driving is not the suggested method of touring the city. Adding a vehicle would significantly alter the walk route. Please contact latam@contexttravel.com for pricing or any specific questions regarding a car service.
What happens if it's raining?
Our tours happen rain or shine. Our guides are great at adapting their route during changes of weather. Please bring an umbrella.
Is it possible to start later in the day?
Yes, just let us know in your client notes. If we start much later than 12pm, the guide may need to modify the route to accommodate this request.
I want to see sites that you don't include in the 'Mexico City in a Day' tour. What should I do?
Please have a look at our other
Mexico City Tours
and if nothing tickles your fancy you can book a
Mexico City Custom Tour
and our knowledgeable staff will work with you to create the perfect itinerary for your needs.
Where You'll Start
Tour Experts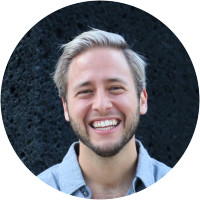 For Santiago, the architecture of "Centro Histórico" was the first thing that captured his attention. As a kid he would go there with his grandmother every weekend and visit a new building or museum every time. It quickly became a hobby to do the same thing all over the city. In no time, he had finished his degree in architecture, with an emphasis on history, and decided to turn his hobby into a career. Since then has enjoyed getting to know new people everyday and passing on the passion he feel for his native Mexico City.
Reviews can only be left by Context customers after they have completed a tour. For more information about our reviews, please see our FAQ.
Everything went smoothly! Diego was on time and we had a fantastic tour. He was really knowledgeable!
Oct. 20, 2019
Ignacio was personable, knowledgeable and enthusiastic. I would say that people must be aware there is considerable walking, so be prepared.
Aug. 7, 2019