Tour Details
Photos & Highlights
A comprehensive and expansive view into the history and culture of Mexico City with stops in the Historic Center and modern neighborhoods
Led by a local scholar specializing in history, art, or architecture
Bellas Artes Museum, Zócalo, Metropolitan Cathedral, Templo Mayor, Roma Neighborhood, and Condesa Neighborhood
Tour Description
This full day tour, our most comprehensive in Mexico City, is meant to give newcomers an overview of the magnificent metropolis through three distinct neighborhoods: Zócalo, Roma, and Condesa. In the company of a local expert in history, architecture, or archaeology, you'll experience the incredible evolution of the city — from Aztec capital to largest city in North America— by visiting archaeological sites, architectural masterpieces, and some of the hippest neighborhoods all while learning the interwoven history of the city's ancient roots, urban modernization, art movements, and politics.
Sites Visited
Zócalo
Templo Mayor
Metropolitan Cathedral
Bellas Artes Museum
Roma Neighborhood
Condesa Neighborhood
Itinerary Details
Your day of Mexican adventure begins at a local cafe in the Zócalo (the city's main square) with a briefing on our day ahead. You'll kick off your overview of Mexico City history at the oldest site on the tour—the archaeological ruins of Templo Mayor, the main historical temple of the Mexica (also known as Aztec) people which was constructed around 1325. Your guide will use this as a backdrop to discuss the city's Aztec beginnings, a history which is still felt to modern day. From there, you will make your way to the Metropolitan Cathedral, an impressive architectural accomplishment and an opportunity for your guide to discuss Spanish influence on the city.
You'll walk the streets of the Centro Histórico, making your way to the impressive Bella Artes, a beautiful cultural center that will foster discussion about notable Mexican muralists (including Diego Rivera and José Clemente Orozco) and their contributions to the Mexican identity that exists today. Just a short walk away, down the pedestrian thoroughfare of Calle Madero, you'll also see the intricately designed 16th-century palace known as "Casa de los Azulejos" (House of Tiles).
After this exploration of the historic center, you'll take a leap in time (and a taxi) to the hip neighborhoods of Roma and Condesa. Stopping at a local restaurant, you will have the opportunity to talk to your guide about what you've learned or ask any questions on your mind over lunch (at your own expense). You'll then start your exploration of these local artistic and creative neighborhoods, soaking up Art Deco architecture, lush green parks, and quirky galleries. More than just hip bars, your expert will help you explore the trends, politics, and economics of Roma and Condesa and the role they played in the history of the metropolis.
By the end of this wonderful day filled with some of Mexico City's most famous sites and areas, you'll have a deeper understanding and appreciation of this vibrant capital, with both a historical and modern lens, setting you up for your own further explorations of the city.
FAQ
For more information
about Context tours,
please visit
our FAQs
.
Book with confidence
—
see Context's flexible cancellation policy
here
.
Is it possible to start later in the day?
Yes, just let us know in your client notes. The latest start time is 11 am.
Where do we meet? Where does the tour end?
You'll meet your expert guide in the historic center of Mexico City at Zócalo, and ends in either the Roma or Condesa neighborhood. Your confirmation email will have the exact meeting point details along with a map.
How flexible is this tour?
The tour has specific sites that it focuses on, however, you can discuss with your guide a specific area you would like to focus on. You can also book a
Mexico City Custom Tour
and our knowledgeable staff will work with you to create the perfect itinerary for your needs.
Is this tour wheelchair accessible?
This tour is fairly walking-intensive and there are stairs at some venues. Please contact us to discuss in more detail your mobility concerns so that we can best advise.
What costs will I need to cover on the day?
The cost of lunch is not included in the tour. Additionally, there will be a minor (but mandatory) per-person museum ticket and tasting fee added to your cart during check out. This is included so that the guide will take care of all tour expenses and you can simply enjoy.
Where You'll Start
Tour Experts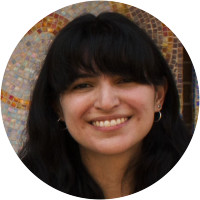 Mariana was born and raised in Mexico City where. She studied History at the National Autonomous University of Mexico, where she is currently finishing her master's degree, also in History. Mariana is a member of the research group Women's Writings, at the Research Institute of University and Education, whose mission is to rescue lesser-known women's writings through editing and publishing. Mariana has a passion for learning and rethinking the past through different sources that help us imagine history in unexpected ways. She has taught history middle-school and high-school students. Her other passions include reading, writing and photography. Mariana is also co-creator and editor of the online magazine Pluvia, a space for inspiration, creativity, and conversation.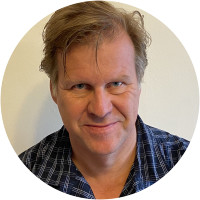 Jens has worked and studied in Mexico, Germany, Italy, Ghana, and the United States. In 1997 he moved from Berlin to Mexico after graduating from Freie Universität Berlin in Latin American Studies and Political Science. For ten years he worked full time as an officially licensed tour guide in Mexico and South America. After the birth of his daughter he taught high school World History and Foreign Languages in Boston, Massachusetts. In 2018 he returned to his beloved Mexico City and to his guiding passion. Jens loves to show you the vitality of his adopted home city. His particular interest lies in the amazing cultural fusion and the historic roots of this vibrant metropolis. Since his first visit as a backpacker in 1987 Jens fell in love with Mexico, its culture, traditions, and history.
Reviews can only be left by Context customers after they have completed a tour. For more information about our reviews, please see our FAQ.
Very personable an knowledgeable with great pride in his City and homeland
Mar. 1, 2020
Ignacio was a fabulous guide. He was waiting for us with a smile. He planned an interesting day for us. that was both educational and enlightening. He is extremely knowledgeable about his beloved city. His intelligence and love of his city made our tour exciting. He has friendly affable personality.
Feb. 13, 2020
We thought everything was perfect. Ignacio was everything one could want in a guide in terms of knowledge, language ability, clarity of explanation and personality. So you did everything right. Only place I see room for improvement is the fact that we walked 4 1/2 miles. Was no problem for us as we are city livers, in good shape and avid walkers. But I suggest you make a point of this in your sales materials.
Jan. 16, 2020