Tour Details
Tour Description
Please note: as of January 23, 2022, due to the evolving COVID-19 situation, some areas of the Teotihuacan Archeological Area are closed to visitors. Your guide will have alternatives available on the day of the tour pending further changes on site.

On this day excursion from Mexico City, we will visit the Teotihuacan pyramids with an expert archaeologist or historian and absorb this UNESCO World Heritage site. An hour from Mexico City, this former metropolis is home to important pyramids, palaces and murals dating back to 100 B.C. In the first half of the day, our expert guide will discuss the importance of this site in the pre-Columbian history of the Americas. We'll have a local Mexican lunch afterward then head to a second nearby location, Acolman, to see a 16th-century convent that was instrumental during the Spanish conquest in the conversion of indigenous populations to Catholicism.


This one was a wow! Very knowledgeable guide who showed us sites and shared unique and interesting facts and stories. Terrific personality - consistently asked for input. Took us to a market for a truly local lunch. Driver was also excellent.
Teotihuacan Pyramids Tour
Starting out in a private vehicle at your accommodation, we'll leave Mexico City early to beat the city traffic and crowds at the pyramids. Our route around the site will include an in-depth examination into the predominant trio of Teotihuacan structures: the Moon, Sun, and Feathered Serpent pyramids. Our expert archeologist or historian leading the tour, who may be a Teotihuacan local themself, will dig deep into the histories, traditions, and sacred rights stemming back to the Classical Mesoamerican era. We'll have the option of climbing the steep steps of a pyramid, where our guide will be able to point out the geographic influence of Teotihuacan in neighboring regions. Our path will also take us to a number of important compounds with murals predating the Maya and Aztecs, and we'll learn about these palace layouts and the artistic style that permeated not just ancient Teotihuacan society but many Mesoamerican civilizations for millennia.

NOTE: This tour includes a car service that will pick you up at your accommodation. Please tell us your hotel or apartment address in the 'Additional Details' box while adding the tour to your shopping cart.


Acolman Monastery
On our way back to Mexico City we'll stop at Acolman Monastery, a 16th-century complex with murals that represent the doctrinal points that Augustinian missionaries emphasized in their attempts to evangelize the indigenous peoples of central Mexico. Acolman serves as an important location in linking the pre-Columbian and Spanish eras and provides a historic location for which to conclude our tour. Your driver will then return you to your accommodation in Mexico City.
At a point convenient for your group, we'll pause our tour of the archeological site for a delicious Mexican lunch at a sit-down restaurant.

Take-Aways
At the end of our Teotihuacan day excursion, we will have experienced the magnificence of this revered archaeological UNESCO World Heritage Site. We'll emerge with an enhanced historic understanding of this former worldly city and better mastery of the relevance of its pyramids, murals, and nearby monastery and shrines.
FAQ
Does this tour include transportation to and from Teotihuacan?
Yes! There is a private car service included in the price of the tour, as are the entrance fees to the site and the guide's time. Lunch is not included, though we will budget time for a delicious Mexican meal near the pyramids.
Where will we meet our guide? Your expert guide will meet you either at your accommodation or at Teotihuacan. This is because several of our experts are true Teotihuacan locals (as well as professional archeologists) who live in the area. In any case, our driver will meet you at your accommodations and take you directly to the pyramids.
Can we climb the pyramids? No, due to COVID-19 restrictions, it is not possible to climb the pyramids at this time. As soon as the restrictions are lifted, it will be possible to climb the pyramids.
How long is the journey to Teotihuacan?
The tour is 8 hours to allow for 1.5 hrs each way for traffic, though it could be just 1 hour if we are lucky. We leave early in the morning so as to avoid traffic. You should be back at your hotel (or another location if you advise us in advance—additional fees may apply) by the end of the 8 hour tour.
Where You'll Start
Tour Experts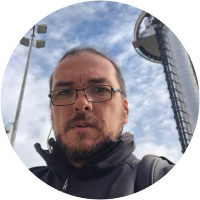 Originally from Mexico City, Jorge graduated with honors from the National School of Anthropology and History (ENAH) where he received his master's degree in Physical Anthropology with a specialization in ancient migration. He is a specialist in bioarchaeological research and also in the analysis and digitization of funerary contexts. Currently he is working on his PHD in Anthropology. His research is focused on the relationship between diet and migration in Teotihuacan and the central Mesoamerican Region. He has collaborated on multiple projects in Teotihuacan since 2004, including but not limited to the Barrio Oaxaqueño Project, the Sun Pyramid, La Ventilla, the Feathered Serpent Pyramid, and the Plaza de las Columnas Project. Author and co-author of many research papers from Teotihuacan the population and the Oaxacan Barrio.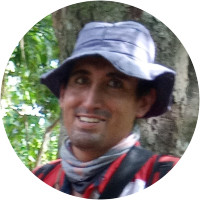 Alejandro Cañas-Ortiz is an archaeologist born and raised in Mexico City. When he was 8 years old, he became interested in pre-Colombian civilizations, especially after his parents took him to an excursion in Teotihuacan, as well as some different archaeological collections in the country. He has a MA in Mesoamerican Studies from National Autonomous University of Mexico, where he researched the interaction between Teotihuacan and the Maya. He is also versed in Maya hieroglyphs, a passion that began when he was an undergraduate at National School of Anthropology and History. He gained experience as an expert guide while researching prestigious collections, such as The Metropolitan Museum of Art, Templo Mayor Museum, and National Anthropology Museum. Additionally, his research has been published in academic peer-reviewed books. From July 2020 to the present day, Alejandro has been actively involved in the Maya Train salvage archaeology project in Southeastern Mexico under the guidance of some of Mexico's top field-archaeologists. His activities have encompassed archaeological reconnaissance and excavations in previously unreported Maya sites between Palenque (Chiapas) and Escárcega (Campeche). His latest fieldwork is currently taking place in Yucatan's Oriental Coast jungles, where he is surveying remnant Maya ruins between Cancun and Tulum, in the Mexican state of Quintana Roo. Whether at an archaeological site or in a museum of antiquities, Alejandro looks forward to sharing his devotion and knowledge about pre-Colombian cultures with travelers on Context tours in the Riviera Maya and Mexico City.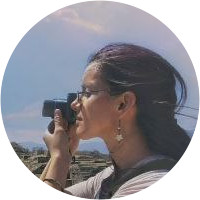 Born in Mexico city, Jazmín is interested in the investigation of pre-Colonial art and worldview through an interdisciplinary approach. Her passion for the ancient Mexican cultures led her to pursue a degree in archeology at the National School of Anthropology and History (ENAH). After conducting research on the Huasteca cosmovision and participating in different symposia, in 2018 she obtained a Master's Degree in Mesoamerican Studies at the National Autonomous University of Mexico (UNAM). Her fascination with the Mayan culture and her love for Mexico led her to pursue leading archaeological and adventure tours in the Riviera Maya. Her main objective is to promote interest and raise awareness about the importance of the historic, cultural and natural heritage of Mexico through the dissemination of the latest anthropological research and the practice of a sustainable tourism.
Reviews can only be left by Context customers after they have completed a tour. For more information about our reviews, please see our FAQ.
Best guide we have ever had and we travel a lot!
Apr. 27, 2022
Jorge was an outstanding guide. Extremely knowledgeable on the site and in general. He made an effort to get to know us and tailor the experience.
Apr. 14, 2022
Jorge is very knowledgable on the site, history and people- it was a great tour and a full day.
Mar. 25, 2022
See Teotihuacan with Context
Get to know one of the historians leading this tour