Tour Details
Tour Description
Unsure of what to do in Miami? In addition to our pre-designed
Miami walking tours
we can craft a wide-range of customized and personalized private tours of Miami. Drawing on our carefully vetted network of scholars, experts, and Miami guides, the limits of what we can do are circumscribed only by the bounds of our collective imagination. We can design the perfect tour to fit your trip.
Personalized Tour of Miami
With a network of local experts on the ground we can design a private tour of Miami on a wide range of topics. However, before requesting a custom tour, you might want to take a look at our full list of
Miami walking tours
. Chances are that we've already thought about it.
Other Miami Tour Options
But, if none of these existing tours fit your needs, then we'll be happy to chat with you to develop something personalized. In the notes section of this booking form, let us know the following:
How many hours would you like the walk to be?
What are your main goals for the walk?
Which sites and museums would you like to prioritize? Do you want to just pass by or explore inside as well?
Give us one or two words to describe your group.
Please note: Vizcaya has their own guided tours, and does not allow outside tour groups.
FAQ
I know what I would like to do, but I don't see it in your regular offerings. Can you arrange it for me?
Please contact info@contexttravel.com with details of your request and we will be happy to look into the possibility.


Why is the price listed as $0?
When we know more about your time frame and expecations for your custom tour, we can work out the pricing. Pricing for a 2 hour tour begins at $280.
Where You'll Start
Tour Experts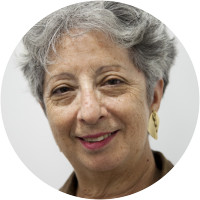 Annette is a 20 year resident of Miami Beach. She came here for museum work which grew into other jobs through which she has immersed herself in the architecture, culture, history, heritage, and more of the region. Fromm earned a Ph.D. in folklore at Indiana University with an emphasis on ethnic identity and customs and rituals of immigrant groups in the US and elsewhere which gives her a unique perspective on the evolving life in South Florida. She is an accomplished lecturer, teacher, and mentor who enjoys showing off her city to visitors. Annette is also a foodie who explores food traditions in Miami and elsewhere.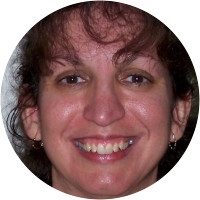 Sylvia has gathered information about her native Miami since she strolled along its streets as a child. A Florida International University graduate in Communications, she worked as a local journalist, winning two Florida Associated Press Awards for Editorial Writing and serving a 2008 fellowship for the Peter Jennings Project for Journalists and the Constitution at the National Constitution Center in Philadelphia. She was an educator at HistoryMiami Museum and now teaches for Florida International University and Nova Southeastern University's lifelong learning programs. She is a Miami-Dade County Heritage Tourism Guide and a member of the Jewish Genealogical Society of Greater Miami. She publishes "Tropical Tracings," about Florida history, and "Her Steps," about American women's history, on Facebook and co-hosts "Roadside Florida," a television program about Florida's historic tourist attractions produced by Miami-Dade College and the Lynn & Louis Wolfson II Florida Moving Image Archives.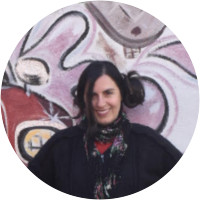 Reina earned a PhD in Spanish with a specialization in Latin American literature and culture from Florida State University. She taught all levels of college Spanish, courses on Latin American literature and history, women writers, and Cuban writers for many years in Arkansas and Washington state. She has also led student tours and study abroad programs in Spain and Costa Rica. Her academic research focuses on Cuban and Cuban-American women writers and artists. Reina loves languages, travel, and the arts. She is fluent in English, Spanish, and Brazilian Portuguese. Reina currently lives in Miami where she works as an art gallery assistant and artist.