Tour Details
Tour Description
Just over the Miami River to the west of Downtown, the community of Riverside began during the early 20th century with mostly Jewish immigrants. Our three-hour Little Havana Food Tour will take us through the evolution of that neighborhood into Little Havana, where newly arrived Cuban exiles started over during the 1960s. We'll meet at Cafe Versailles before making our way further east down Calle Ocho (Southwest Eighth Street) into the culinary heart of the neighborhood. We'll taste our way through various local eateries, we'll pop into local Cuban galleries and meet artists, see Cuban cigars getting rolled, and discuss urban issues as well as topics relating to Cuba. This is a great tour for anyone interested in learning more about Cuban culture, history, and identity in relation to the United States in the characterful Little Havana district.
Little Havana Food Tour
Our Little Havana Food Tour begins in Cafe Versailles, which aesthetically is about as close as one can get to Cuba without getting into a plane. Our docent will kick off our tour with a highly-caffeinated Cafecito (or a fresh orange juice) and a crispy pastry as we introduce the tour and the history of the Cuban/Miami relationship, and set out to start our time together. We will spend some time in the bakery watching the frantic movement of locals coming and going, gabbing with one another in Spanish as we munch on our pastelitos de Guayaba (guava pastries). From here, we will hop in a local taxi and head down Calle Ocho in order to reach the area where we will spend the rest of the tour.
From Galleries to Sandwiches to Cigars
Fuelled on Cuban coffee, we'll take a look at the on the artistic influences present in Little Havana. We might pop into some galleries such as Futurama, Molina Art, or Agustin Gainza Art and Tavern. If we're lucky, we'll manage to chat to the artists and hear about their works in person. (For more on Miami galleries try our
Wynwood Tour
). After a visual exploration, we may be ready for another local bite as we head to a Cuban eatery for anything from chicken and picadillo-stuffed plantain cups to a Cuban sandwich. Our docent will be able to talk about what we are sharing and the influence of Cuban cuisine in Miami while we munch away. As we continue our Little Havana Food Tour down Calle Ocho, we'll stop in a local cigar shop to see the traditional process before us, basking in cigar smoke, freshly rolled leaves, and Cuban music. We'll make a stop at the Ball and Chain to hear some live music or admire the pictures of the musicians who performed there in its first incarnation as a club; it was the first place to have integrated seating in what was then segregated Miami.
[For more on Miami's black history, have a look at our
Coconut Grove Tour
as we discuss the Bahamian story and more].
Dominoes in the Park
Leaving music and cigars behind us, we'll pop into another local eatery to try some croquetas or fried plantains, both typical to Cuban cuisine. While it is easy to get distracted by food, the history and architecture of the neighborhood are a theme in our walk. We'll discuss the Art Deco Tower Theater—one of the places that has bridged eras and cultures. We'll talk about the rampant gambling after the Great Depression and the urban design of this colorful neighborhood. From Spanish Revival Houses to Bungalows to walkups, the architectural styles are worth discussing as well as seeing first hand. We'll talk about the immigration of Cubans to the area from the 1960s and spend some time in the famous Domino Park. Here, we might see older generations and longtime residents of Miami's Cuban community engaged in a spirited game of dominoes—usually with a cafecito in hand. The conversation in Spanish often covers anything from the past Cuban days to politics or baseball.
Cuban Memorial Boulevard
As we enter the latter part of our Little Havana Food Tour, we may pop into CubaOcho Museum to admire the walls and decor, which are full of Cuban artists' paintings and aging photos along with Cuban sculptures and artifacts. The sense of nostalgia is hard to miss in this Havana haven. We'll leave this eclectic center behind and walk to a nearby local fruit seller off Calle Ocho to try some fresh juices like remolacha (beet) or sugarcane. On a sugar-high, we'll finish up at the Cuban Memorial Boulevard and watch the flicker of the eternal flame that honors those who've died. We'll discuss what is known in the USA as the Bay of Pigs Invasion, (or Battle of Playa Girón in Cuba), to examine how history is interpreted between the two cultures.
Take Aways
We will leave one another both brimming with Cuban history and pleasantly sated with fresh Cuban delicacies. We will have a deeper understanding of what is now known as Little Havana, its evolution across the years and the colorful atmosphere that is evident after spending 3 hours here. We may even have emerged trying new tastes, hearing new sounds and with a cigar to smoke for later.
FAQ
Is this walk able to accommodate those with allergies or dietary restrictions?
We do our best to accommodate everyone as much as is possible, although we cannot accommodate vegans on this tour. The best thing to do is let us know when you book if anyone in your party is a vegetarian or has allergies or dietary restrictions. We can warn your expert so that they can make alternative arrangements.


Where do we meet? Where does it end?
The tour begins near Cafe Versailles and ends by the Cuban memorial. Your confirmation email will have the exact meeting point details along with a map, and 24 hour phone number for any last minute issues.
Where You'll Start
Tour Experts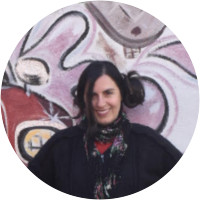 Reina
Reina earned a PhD in Spanish with a specialization in Latin American literature and culture from Florida State University. She taught all levels of college Spanish, courses on Latin American literature and history, women writers, and Cuban writers for many years in Arkansas and Washington state. She has also led student tours and study abroad programs in Spain and Costa Rica. Her academic research focuses on Cuban and Cuban-American women writers and artists. Reina loves languages, travel, and the arts. She currently lives in Miami Beach and works at an art gallery.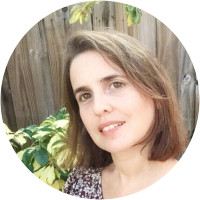 Yoela
Yoela was born in Havana and has lived in Mexico City and Barcelona. She received a BA in Sociology from University of Havana and completed a MA in Urban Studies in El Colegio de México. She came to Miami in 2005 and has worked as adjunct faculty in Higher Education as well as an elementary and middle grades teacher. Furthermore, Yoela holds a MA in Urban and Regional Planning from Florida Atlantic University. Her interests range from urban history to sustainable community planning. She also has experience as a tour guide and environmental educator for children at Fairchild Tropical Botanical Garden in Miami. Yoela enjoys sharing her passion for cities and her knowledge of South Florida region with others. She seeks to create rich urban narratives integrating perspectives from urban planning and social sciences.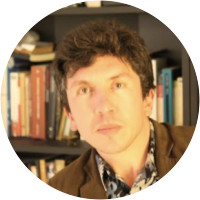 Yainel
Yainel is a cuban Miami-based historian and art curator. After a History degree and several years of postgraduate preparation, he went to work as a professor at the University of Havana. His latest endeavours before leaving the island included experiences as a museologist and fine arts expert. Yainel is researching the recent evolution of the economic, political and cultural phenomenon of Cuba, his roots and his vision from this shore are elements that enrich the analysis. He believes that a research work can be attained on the field and it must be taught by the Horacio's principle: prodesse et delectare...to instruct and to delight.
Reviews can only be left by Context customers after they have completed a tour. For more information about our reviews, please see our FAQ.
Too expensive for what we got. We could have strolled the street and eaten in two restaurants
Apr. 27, 2019
The tour gave us a fantastic insight into Little Havana. It was especially fun to get off the main drag and see beyond the touristy spots. Plus, the food was delicious. We loved it!
Jan. 12, 2019
Yoela was incredible - the perfect mix of expertise, passion and fun. We learned a ton and all three members of our family were thoroughly engaged!
Jan. 5, 2019