Tour Details
Tour Description
Comprehensive and all-encompassing, our 7-hour day tour with a local expert will introduce you to a variety of monumental buildings that describe the evolution of this lively German capital through stories of monks and monasteries, art, politics, the Bavarian Royal family, and the dark days of Hitler and the Third Reich. We will see the famous Hofbrauhaus beer hall, marvel at the New Town Hall, and appreciate the National Theater. A local Bavarian lunch will give you a taste of the unique food culture before we spend the afternoon absorbing the tranquility and action of the English Gardens. Our tour will close in a local beer garden, so we may enjoy a favored drink of this deeply traditional and historically rich city.
Sites Visited
Historic Center
New Town Hall
Viktualienmarkt
Frauenkirche (Munich's Cathedral)
Hofbrauhaus beer hall
Opera House
Feldherrnhalle
Royal Residence
Local Bavarian restaurant
English Garden & beer garden
Included
7-hour private tour around the historic center and the grand Schönbrunn Palace
Led by a local scholar of history
Pre-purchased ticket for the train to Schönbrunn Palace and this venues entrance fee
Itinerary Details
Our day will begin with a brief overview of this city. For a few hours, we will immerse ourselves in the official historic center of Munich, which dates back to 1158 and hosts an abundance of incredible architecture which speaks to the rich historical, social, and political events of this Bavarian capital. The lavishly decorated Neo-Gothic exterior of the New Town Hall depicts local folk legends, religious stories, and likeness of Munich's historical figures. The spacious, open-air Viktualienmarkt hosts a diverse range of local food producers and is a delicious insight into the unique food culture of this region.
Munich's Cathedral Church of our Lady, locally known as Frauenkirche, is a grand example of late-Gothic style which dates to the 15th century. One of its two characteristic 98-meter towers is publicly accessible by elevator but we will also see the bright and ornately decorated interior and learn about the impacts this religious epicenter has had on the wider social and political culture.
No trip to Munich is complete without a trip to the world-famous Hofbräuhaus beer hall, a quintessential place in understanding the trading and social impacts this delicious drink has had not only locally but also internationally.
After this, we will visit the thrice-built Neoclassicist style National Theater which is the seat of the Bavarian State Opera. Regarded as one of the premier companies in the world, with performances attended by over 600,000 people per year across various sites. You will hear about the relationship it has to the Bavarian monarchy and the various fires that have destroyed parts of the building.
Next is a location that speaks towards the fraught history induced by the Third Reich, the monumental loggia Feldherrnhalle. The impressive Royal Residence gives us an insight into the Bavarian monarchy. Through taking in the architecture, our conversations will meander through politics, culture, art, and industry as well as the darker days of Nazi Germany where we will discuss the catastrophic impact of World War II.
After a local lunch (at your own expense) we will spend the afternoon soaking up the 375 hectare English Garden, one of the largest inner-city parks in the world. Through appreciating the various structures, lakes, and diverse styles of gardens, we'll discuss the important role landscaping played in the development of the Bavarian identity. We'll close our time together from the setting of a traditional beer garden, with a local beverage in hand, as we discuss the significance of beer in German history, including its contribution to laws, Bavarian diet, its social status, and impact on global events.
At the end of our 'Munich in a Day' tour, you will have a more extensive grasp of Bavarian culture, history, and tradition. You will learn the evolution of Munich over the centuries and where it stands today. You will emerge with a deeper appreciation and background to this stylish and historic capital.
Discover more of Munich with another Context Tour:
Munich Beer Tour
will give you an overview of this region's staple drink whilst tasting some of Germany's finest with a beer sommelier. For a more sobering insight, the
WWII Nazi Munich Tour
will take you to some crucial sites in the "Hauptstadt der Bewegung"—the Capital of the Movement whilst your guide gives you an overview of the social and political climate that gave rise to Adolf Hitler and the Third Reich.


FAQs
For more information
about Context tours, please visit
our FAQs
.
Book with confidence
— see Context's flexible
cancellation policy
here
.What happens if it's raining?
Our tours happen rain or shine. Our guides are great at adapting their route during changes of weather. Please bring an umbrella and appropriate clothing.
I would like to start at a different time. Is this possible?
This is a full-day tour so a change of time is possible but limited. Please request this at the time of your booking and we can attempt to adapt the itinerary.
What is included? Will there be any costs to cover on the day?
A local snack/refreshment is included. You will be expected to cover the cost of your lunch and any additional refreshments, all entrance fees are included in the price.
Where does the tour begin and end?
Your expert guide will meet you in front of the Augustiner Klosterwirt restaurant and brewery located at Augustinerstrasse 1. This meeting point is adjacent to the Frauenkirche cathedral. Generally, we will end in a beer garden at the English gardens.
Can I request a car service?
We find this tour best suited on foot as everything is within walking distance along pedestrian streets. If you require a car service for mobility reasons, please let us know in advance, and we can arrange it for you.
Is this tour appropriate for people with mobility issues?
Whilst this is an extensive walking tour through pedestrian streets, most venues are wheelchair accessible, although we may need to make modifications to the itinerary. Please let us know in booking notes if your mobility is something we need to accommodate and if there are specific rooms/artworks/sites you would wish to see.
Is this tour appropriate for kids?
We do not recommend it as it includes a visit to a beer garden.
Where You'll Start
Tour Experts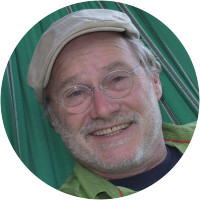 Thomas studied history and political science in Munich, London and Berlin. He has worked as a journalist for German Newspapers Radio and Television. Thomas has travelled extensively in Europe, the US and Latin America. He has published three books on Latin America as well as TV travel documentaries on many countries.Thomas has lived in London the US and various Latin American countries. However, for most of his life he has lived in Schwabing in Munich.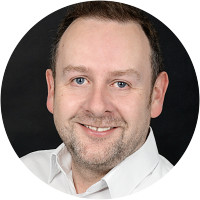 Brendan manages the English language branch of one of Munich's largest tour operators, and also has worked for many years as a guide for the Dachau Concentration Camp Memorial Site. He is experienced in introducing visitors to the full variety of Munich's culture, lifestyle and history, but likes to specialise in two areas in particular: the art on display in our wonderful galleries; and the darker aspects of 20th century history in the city that was the birthplace of Nazism. His academic background is in literature and history – with a first class degree from Liverpool University, and a past life as a tutor in the Department of Literature at Edinburgh University.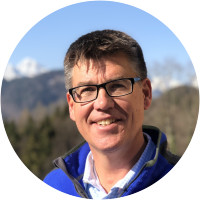 Scott is American and is fluent in German, having studied in Kassel, Germany. His undergraduate work was in German Language studies and European History at Northern Michigan University in Marquette, Michigan. After college he spent several years in the hospitality industry on Michigan's Mackinac Island, then went on to co-own a manufacturing business and teach German courses. Now a Diplom Bier Sommelier, he lives in Munich full time and is also a silent partner in a German-style microbrewery/restaurant near Grand Rapids, Michigan. His passion for the Bavarian culture and history has made him an authority on all things Bavarian!