Tour Details
Tour Description
The Archaeological Museum of Naples, founded in the 18th century by the Bourbon king Ferdinand IV to house the astounding collection of ancient statuary he procured from the Roman Farnese family, is one of the richest and most important archaeological collections in the world. Its vast number of Greco-Roman statues, paintings, and mosaics make this museum a must-see for understanding the ancient history of the area, especially the lost towns of Pompeii and Herculaneum. During this 2.5-hour Naples Archeological Museum Tour, we will join an archaeologist or classical historian for an in-depth look at ancient Roman society and some of the most spectacular archaeological finds in the world. (Note, we strongly recommend coupling this tour with our half-day
Pompeii Tour
, perhaps on separate days, in order to get the full experience of Pompeii in Naples.)
Naples Archaeological Museum Tour
We will spend the beginning of the tour on the lower floors, becoming familiar with the exquisite collection of ancient statuary, such as the Farnese Hercules, the emblem of the Greek mythic hero, and the Flavian-era Agrippina, a seated statue of one of the most influential Roman Empresses. A large part of this collection stems from Pope Paul III (r. 1534-1549), a Farnese family member who borrowed liberally from the ancient sites of Rome. During this time, we might also contemplate some of the many Egyptian objects, such as the tazza Farnese, an intricately painted agate dish, representing the Egyptian divine triad Serapis-Isis-Harpocrates and dating to the Ptolemaic Kingdom (305-30 BCE) when prosperity reigned in Egypt.
Peering into Pompeii
We will then proceed with admiring the beautiful Pompeiian frescoes, moved to the museum during excavations. We will have the opportunity to view the richly decorated Roman paintings, depicting mythological, religious themes as well as stills and landscapes of that era, in the process gaining an understanding of Pompeiian lifestyle and beliefs. Given the considerable size of the museum and its vast collection, our guide will select specific artifacts while skillfully weaving through sculptures, mosaics, frescoes, and the minor arts to paint a comprehensive view of ancient Italian civilizations.
Take Aways
Our visit at the Archaeological Museum of Naples will provide us with a memorable opportunity to learn about the history of the museum and its collections, focusing on the significance of its sculptures, mosaics, frescos, and artifacts contextualized within the ancient civilizations of the Campania area and southern Italy during the ancient and Bourbonic era.


Where You'll Start
Tour Experts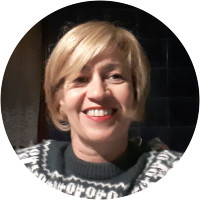 Born and raised in Naples, Francesca studied foreign languages and literature at Universita' degli Studi Orientale di Napoli. After a long career working abroad in Asia and Europe, Francesca returned to Naples to dedicate herself to sharing her love of her home city with visitors from around the world. An authorized guide of the Campania Region, she loves to help people discover this wonderful part of Italy. While most tourists come for Pompeii and the Amalfi Coast, Francesca's passion is Naples' historic city center which is uniquely beautiful and which never ceases to surprise and amaze even the most expert traveler.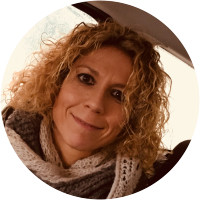 Gioconda earned a degree in Archaeology at Federico II University of Naples a PhD in the Archaeology of Magna Graecia with a focus on Roman Building Techniques. Her main interest is Roman architecture. As both a teacher and a licensed guide, Gioconda is at ease explaining complex concepts to adults and families. She is very passionate about sharing her deep love of archaeology and her knowledge about her hometown with clients from all over the world.
Francesca holds a PhD in Museology from the University of Naples Federico II where she also studied Art History. In addition she holds a Masters Degree in Art and Cultures From the University Suor Orsola Benincasa in Naples. She is a Native of Naples but she lived two years in Spain. She is fluent in English, Spanish and French. Besides her work as a licensed tour guide of the Campania Region, she translates books from English and Spanish and is a specialist in 18th century Art and private collections.
Reviews can only be left by Context customers after they have completed a tour. For more information about our reviews, please see our FAQ.
No improvement necessary! Our guide, Roberta, was wonderful. We fell in love with Naples and thoroughly enjoyed our visit to the Archaeological Museum!
Oct. 31, 2019
Roberta was a wonderful guide. Her knowledge was clearly profound, her passion palpable and her energy was contagious. It was a complete joy to spend a few hours in her company. Thank you!
Oct. 27, 2019
You did everything right. My only hesitation? recommending to friends on tighter budgets. I had a great visit!
Oct. 24, 2019