Tour Details
Tour Description
Looking to spend a full day exploring two of Naples' most important sites for ancient artifacts? This full-day Pompeii Tour begins with a visit to the ancient city via private car service, returning to
Napoli
to visit the Naples Archaeological Museum, one of the world's most important collections of ancient Roman remains. In between, we'll enjoy a short lunch in the city, receiving a brief synopsis of Naples' history and culture. While we offer a separate half-day
Pompeii Tour
and
Naples Archeological Museum Tour
, this full-day experience is best for those pressed for time, or who condense their time exploring local antiquity to one day. begins and ends in Naples.
Pompeii Tour
In 79 B.C., Pompeii, along with various other settlements on the slopes of Mt. Vesuvius, was buried by layers upon layers of ash, lava and pumice. Due to this burial, the city offers a fascinating viewpoint for understanding the culture of the time. We begin our day-long excursion with a short drive from the city center of Naples, during which our guide will set up the preliminary socio-historical context that will help us better understand the various aspects of Pompeii we will explore in greater depth later in the day. Upon arriving at the archaeological site, we will move swiftly through the ancient cobble-stoned roads, exploring the private homes, temples, shops, civic buildings, and public spaces that intricately illustrate everyday activities in the city.
Pompeii Culture
Taking cues from our surroundings, we will delve into aspects of religion, gender roles and commerce. We will pay special attention to the construction and decoration of private homes, most notably the magnificent frescoes of the Villa of the Mysteries. The moving remains of the desperate inhabitants attempting an escape from impending doom create an immediate and emotional experience.
Lunch and a Short Stroll
Leaving Pompeii by early afternoon, we will return to Naples via car where we will have a quick lunch in a small, non-touristy restaurant in the city center. Next, we'll take a short stroll through the city streets, poking our head into a few churches and providing a short synopsis of the history of the city.
Naples Archaeological Museum
The group will then head to the Archeological Museum of Naples, where we will build on the knowledge accrued during our exploration of the archaeological site. The impressive museum was founded by the Bourbon kings of Naples in the late 18th century in order to house the antiquity collection amassed during the major excavations the royal family financed. A close reading of these frescoes, models, and artifacts fully illustrates the enigma of Pompeii and is the fitting conclusion to our day long discovery.
Miscellany
Please Note: During the course of this excursion, you will be responsible for the entrance tickets to the Archaeological Museum (Euro 15 per person). You will also be responsible for lunch during the day.


Please Note:The price does include half day car service to Pompeii and back to the Archaeological Museum in Naples. We can arrange for full day transportation on private tours for an additional fee. For groups larger than six, please contact us for pricing of larger vehicles. If your hotel is not located in Naples and would like to be dropped off at your hotel at the end of the walk, please select full day car service for an additional fee.


FAQ
Is the cost of lunch is included in the full-day Pompeii excursion from Naples? No, you'll be responsible to cover for the cost of lunch for you and the expert.


I am staying in the Amalfi Coast (Vietri sul Mare, Ravello, Amalfi, Positano, Sorrento), is the car service to Pompeii included in the price of the walk? We can have the car pick you up one hour prior the start time of the tour at your accommodation with an additional fee. You will meet your expert directly at the archaeological site of Pompeii.
Where You'll Start
Tour Experts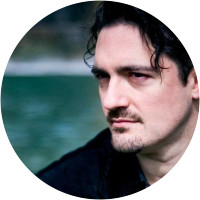 Riccardo holds a Ph.D. in Art History from the University of Naples Federico II and a degree in Art History from the University Suor Orsola Benincasa. He is a native of Naples and also a classically trained musician, with a degree in classical guitar from the Conservatoire of Naples San Pietro a Majella. Besides his work as a licensed tour guide of all the archaeological sites (Pompei, Herculaneum, Oplontis, the Phlegrean Fields), churches, and museums of the Campania Region, he has held many conferences about medieval illuminations, and about relations between visual arts and music in Roman Antiquity and the Middle Ages. From 2006 to 2009 he worked as assistant professor at the "Suor Orsola Benincasa" University, in Naples. Riccardo also teaches art history at a secondary school.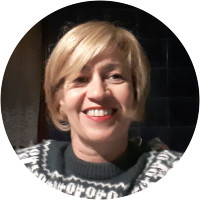 Born and raised in Naples, Francesca studied foreign languages and literature at Universita' degli Studi Orientale di Napoli. After a long career working abroad in Asia and Europe, Francesca returned to Naples to dedicate herself to sharing her love of her home city with visitors from around the world. An authorized guide of the Campania Region, she loves to help people discover this wonderful part of Italy. While most tourists come for Pompeii and the Amalfi Coast, Francesca's passion is Naples' historic city center which is uniquely beautiful and which never ceases to surprise and amaze even the most expert traveler.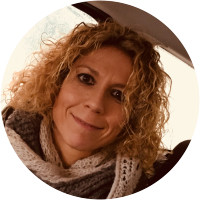 Gioconda earned a degree in Archaeology at Federico II University of Naples a PhD in the Archaeology of Magna Graecia with a focus on Roman Building Techniques. Her main interest is Roman architecture. As both a teacher and a licensed guide, Gioconda is at ease explaining complex concepts to adults and families. She is very passionate about sharing her deep love of archaeology and her knowledge about her hometown with clients from all over the world.
Reviews can only be left by Context customers after they have completed a tour. For more information about our reviews, please see our FAQ.
Everything was as advertised and met our expectations. The only item that might take some pressure off the guide (Roberta in our case), was to have the Archeological Museum tickets included in the price of the tour. As I understand it, you are working on this item presently.
Apr. 29, 2019
Very qualified guide. Greater clarity on meeting place would help.
May. 25, 2018
Everything about this tour was excellent. Fiorella was a top notch tour leader - she is incredibly well-informed on the history of local art and archaeology and she had a way of explaining things at our level, so that we could appreciate the finer aspects of Pompeii, but without overwhelming us. She also made sure we were well-caffeinated with espresso throughout the day. She is very personable and easy to talk to, and answered all of our questions. She also gave us many useful tips about the sites and culture of Naples. Even our lunch experience was amazing- we were able to see a real Neopolitan pizza being made. Having a private friendly driver made getting around very easy. We have only good things to say about this tour and Fiorella. We would recommend her to friends and family.
Nov. 24, 2017