Tour Details
Tour Description
Balancing rustic ingredients of the countryside with an abundance of fresh seafood, Neapolitan cuisine has become famous the world over for a number of characteristic dishes—mozzarella di bufala, spaghetti alla puttanesca, and, of course, Neapolitan pizza. This Naples Food Tour is part-walking tour, exploring both Naples' superb street food and specialty shops, and part-hands-on pizza making lesson, where we'll learn the art of making the perfect Naples pizza. Along the way we'll explore the culinary history and food traditions of Naples, topped off by a pizza of our own making in one of the city's famed pizzerie.
Naples Food Tour
We will begin with a stroll through the dense historical center of
Naples
, all the while discussing some of the most important culinary traditions of the city, how they were born, and how Neapolitan cuisine has evolved throughout the centuries. We will discuss the different preparation techniques dating back to the influence of the Spanish and Norman domination on Neapolitan food, with their smoked herrings and anchovies, which to date are still the topping for a low-calorie (relatively speaking) version of pizza called
Pizza Marinara
. You will learn the legendary story about the origins of pizza Margherita and why mozzarella, basil and tomatoes are mandatory and essential ingredients for any Italian. As we wind our way through the characteristic neighborhoods of via Toledo and Spaccanapoli, we will stop at some of the oldest and most traditional cafes and pastry shops in the city. Depending on the time of the year and the group's interest, we may taste traditional Neapolitan snacks and sweets such as
taralli
,
baba' al rhum
and
sfogliatelle
.
Pizza Making Class
After this enticing appetizer, we will visit one of Naples' most traditional pizzerias. Here, we will be given the ingredients and tools to make your own pizza Napoletana. A trained pizzaiolo will supervise our work and give us advice for achieving the perfect dough consistency and the right sauce-spreading and mozzarella-sprinkling techniques. Once the pizza is taken from the wood-burning oven, we will sit down and eat our masterpiece!
Take Aways
Together, we'll deepen our appreciation for Neapolitan food, deeply characteristic of Italian food as a whole. Not only will we delve into the cuisine's history, learning why Neapolitan food favors specific ingredients over others, but we'll sample a variety of classic Neapolitan treats before applying these lessons in our pizza making class.


Where You'll Start
Tour Experts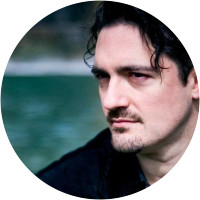 Riccardo holds a Ph.D. in Art History from the University of Naples Federico II and a degree in Art History from the University Suor Orsola Benincasa. He is a native of Naples and also a classically trained musician, with a degree in classical guitar from the Conservatoire of Naples San Pietro a Majella. Besides his work as a licensed tour guide of all the archaeological sites (Pompei, Herculaneum, Oplontis, the Phlegrean Fields), churches, and museums of the Campania Region, he has held many conferences about medieval illuminations, and about relations between visual arts and music in Roman Antiquity and the Middle Ages. From 2006 to 2009 he worked as assistant professor at the "Suor Orsola Benincasa" University, in Naples. Riccardo also teaches art history at a secondary school.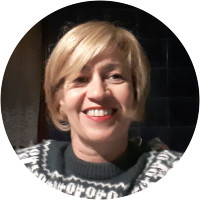 Born and raised in Naples, Francesca studied foreign languages and literature at Universita' degli Studi Orientale di Napoli. After a long career working abroad in Asia and Europe, Francesca returned to Naples to dedicate herself to sharing her love of her home city with visitors from around the world. An authorized guide of the Campania Region, she loves to help people discover this wonderful part of Italy. While most tourists come for Pompeii and the Amalfi Coast, Francesca's passion is Naples' historic city center which is uniquely beautiful and which never ceases to surprise and amaze even the most expert traveler.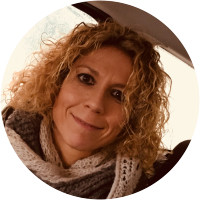 Gioconda earned a degree in Archaeology at Federico II University of Naples a PhD in the Archaeology of Magna Graecia with a focus on Roman Building Techniques. Her main interest is Roman architecture. As both a teacher and a licensed guide, Gioconda is at ease explaining complex concepts to adults and families. She is very passionate about sharing her deep love of archaeology and her knowledge about her hometown with clients from all over the world.
Reviews can only be left by Context customers after they have completed a tour. For more information about our reviews, please see our FAQ.
Over two days of touring with Alberto, I thorougly enjoyed his company as well as his deep knowledge of Napolitano history as well as food. He helped make sense of what can be a chaotic city and did such a wonderful job of conveying his deep love of place that I can hardly wait to return to further explore this captivating place.
Sep. 23, 2018
Alberto was amazing! His knowledge of the history of Naples was beyond impressive. We learned so much and making Neapolitan pizza was extraordinary!
Sep. 18, 2018
Riccardo was fantastic! Such a knowledgeable, warm and friendly person with great conversation. Also has great taste in music and art! A very impressive guide. Please can you thank Riccardo and can you ask him the name of his band? We would like to look them up. Thanks again. 11/10 Kyle & Steff
Jul. 24, 2018