Tour Details
Tour Description
Balancing rustic ingredients of the countryside with an abundance of fresh seafood, Neapolitan cuisine has become famous the world over for a number of characteristic dishes—mozzarella di bufala, spaghetti alla puttanesca, and, of course, Neapolitan pizza. This Naples Food Tour is part-walking tour, exploring both Naples' superb street food and specialty shops, and part-hands-on pizza making lesson, where we'll learn the art of making the perfect Naples pizza. Along the way we'll explore the culinary history and food traditions of Naples, topped off by a pizza of our own making in one of the city's famed pizzerie.
Naples Food Tour
We will begin with a stroll through the dense historical center of
Naples
, all the while discussing some of the most important culinary traditions of the city, how they were born, and how Neapolitan cuisine has evolved throughout the centuries. We will discuss the different preparation techniques dating back to the influence of the Spanish and Norman domination on Neapolitan food, with their smoked herrings and anchovies, which to date are still the topping for a low-calorie (relatively speaking) version of pizza called
Pizza Marinara
. You will learn the legendary story about the origins of pizza Margherita and why mozzarella, basil and tomatoes are mandatory and essential ingredients for any Italian. As we wind our way through the characteristic neighborhoods of via Toledo and Spaccanapoli, we will stop at some of the oldest and most traditional cafes and pastry shops in the city. Depending on the time of the year and the group's interest, we may taste traditional Neapolitan snacks and sweets such as
taralli
,
baba' al rhum
and
sfogliatelle
.
Pizza Making Class
After this enticing appetizer, we will visit one of Naples' most traditional pizzerias. Here, we will be given the ingredients and tools to make your own pizza Napoletana. A trained pizzaiolo will supervise our work and give us advice for achieving the perfect dough consistency and the right sauce-spreading and mozzarella-sprinkling techniques. Once the pizza is taken from the wood-burning oven, we will sit down and eat our masterpiece!
Take Aways
Together, we'll deepen our appreciation for Neapolitan food, deeply characteristic of Italian food as a whole. Not only will we delve into the cuisine's history, learning why Neapolitan food favors specific ingredients over others, but we'll sample a variety of classic Neapolitan treats before applying these lessons in our pizza making class.


Where You'll Start
Tour Experts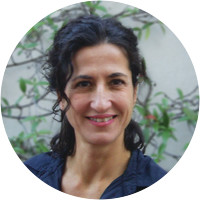 Fiorella Squillante holds a degree in modern languages and art history, a post-graduate course in education and didactics and a master-course in exhibition design. She is a specialist in art history and Neapolitan culture and art. She works with the main museums of Naples as a member of the education department. She also works closely with Friends of Museums from abroad. Fiorella is the president of the cultural association "Fine Arts", which organizes private viewings and themed routes in Naples and Campania, and visits to stately homes and private collections. She writes about Naples and Campania for a popular guide book and is the author of "Naples in 3 Days", a guide to Neapolitan art and architecture and a book for children and teenagers called "Pompeii is Cool!".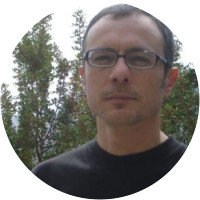 Alberto is an expert on Neapolitan life, culture and history. After a decade of experience as a swimming coach, in contact with international-level athletes, in 2007 he began working with the cultural association of Fine Arts as a tour guide on Naples, Capri, the Amalfi Coast, Ischia and Procida. He is an official guide in Campania and loves to lead visitors to the Archaeological Museum, Pompeii, Herculaneum, Oplontis, Stabiae and Phlegrean Fields. He also lived and studied in London for four years. He leads small groups through unusual itineraries away from the crowds on Capri and the Amalfi Coast. Over the years, he has developed a great passion for local cuisine and now organizes cooking classes and tours related to the food and wine of the Campania region. In his spare time, he likes cycling with like-minded enthusiasts to discover the typical places of historical and scenic interest.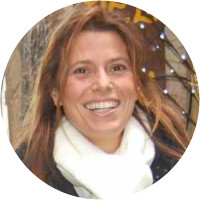 Roberta is based in Naples and has a degree in History of Art from the University of Naples. She specialised in Cultural Heritage Conservation at postgraduate level at the Università degli Studi Suor Orsola Benincasa. With the aim of raising awareness of cultural heritage, especially among students and children, she professionally trained as a licensed tour guide for her hometown of Naples, for the archaeological sites around Mount Vesuvius and the Phlegraean Fields and for all the sites and museums in the region where she lives. She has also specialised as a tour guide for the blind. Roberta looks forward to sharing her passion for art, culture, and the Neapolitan lifestyle with visitors on Context tours. She loves food and is always ready to smile!
Reviews can only be left by Context customers after they have completed a tour. For more information about our reviews, please see our FAQ.
Fiorella was amazing - deep knowledge of Naples, food culture, art and history - and a great energy throughout the tour. Wonderful experience!
Jul. 18, 2021
Fiorella was fantastic! We asked for a personable and engaging guide for our family of six (including 3 adult children and 1 teen), and Context perfectly matched us. She was energetic and funny and interacted with our children--learning their names and asking about their interests. She became our Instagram friend halfway through the tour. Fiorella explained about the individual food items and also about the culture of food in Naples. We felt we got to experience the colorful and vibrant neighborhood where she actually lives. We sampled many different foods--both savory and sweet. We saw the workings of a family-run Limoncello factory. We really enjoyed making our pizza. We thought we'd be in a test kitchen--not in an actual restaurant working with the staff. We did everything from cut up the mozzarella to pull our pizza out of the 750F-degree brick oven with the long-handled peel. Very authentic! During our tour with Fiorella we shared some of our best moments on our week-long Mediterranean vacation.
Jun. 11, 2019
Riccardo was very knowledgeable and personable. He was also very resourceful! An aspect of our tour fell through at the last minute and he used his connections to replace it with something very special. Finally some health problems slowed up a member of our group and he accommodated those needs. Would highly recommend.
Apr. 24, 2019