Tour Details
About the Tour
Duration

From 1 Day to 6+ Days
Tour Description
With a team of highly qualified specialists in art history, urban planning, architecture, cuisine, social history, preservation, and many other locally relevant topics, we are uniquely equipped to design customized private New York City tours around almost any interest. Your New York City tour guide can design a wide variety of walks for people with special interests, lasting from 3 hours to 6+ days.
Custom Tour of New York City
Our network of native New Yorkers, architects, urban planners, journalists, preservationists, and other experts can draw up a private tour of New York custom designed to satisfy your curiosities. Not sure where to begin? Here are just a few of the itineraries we can arrange:
A New York neighborhood tour of SoHo's storied history and stunning collection of cast iron architecture
An in-depth look at Madison Square Garden and its environs
A custom look at the history and culture of the Garment District in the company of an art historian and former fashion model with stops for upscale shopping
An afternoon private tour of New York discovering Willamsburg's vibrant street art and ever-evolving streetscape
NYC Food Tours
Exploring with an appetite? A private New York City food tour is a superb way to delve deeper into the culture, history, and of course, cuisine that the city has to offer. We work with chefs, food historians, and cocktail experts to put together customized private tours. Here are a few suggested itineraries:
An immersive chocolate experience with one of New York's top chocolate experts.
A personalized NYC food tour through Brooklyn's up and coming micro-breweries
A focused look at French cuisine in New YorkNYC Art Tours
A private NYC art tour is the best way for you get a deep appreciation for New York's world class museums and galleries. In New York, our team of curators, art historians, and working artists would be delighted to tailor a NYC art tour to your particular interests and curiosities. Some of the tours we've arranged include:
A private tour of the Frick
A private tour of the Whitney Museum
A private tour of the Guggenheim
A customized gallery-hopping itinerary in Bushwick
A targeted look at the Greek and Roman collection at the Met
An in-depth exploration of the Met's Italian masters collection
A private tour of Giorgio de Chirico's work at the MoMA with an internationally recognized de Chirico scholar
A private tour of the Morgan Library
A two hour seminar in the Met's American Wing
A focused look at Dutch and Flemish painting at the Met
How to Book
When requesting a custom tour, please provide the following details in the Notes section when adding the walk to your shopping cart:
How many hours would you like the walk to be?
Which sites and museums would you like to prioritize? Do you want to just pass by or explore inside as well?
Describe your group
Once we receive your custom walk request, we'll review these details and follow up with you by email to refine your itinerary and give you final pricing.


Don't worry, we won't be charging your card at this point. Your order will go into our system as "pending."
Tour Experts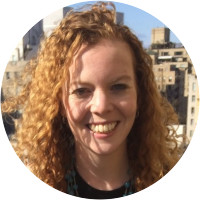 Becky studied urban history as an undergraduate at the University of Pennsylvania and for her master's at the University of Leicester, UK, researching nineteenth-century city planning and its social implications. In New York, she co-wrote a history of liquor distilling in the city and discovered musty secrets for guides in Time Out. A freelance writer, she primarily covers travel for publications like New York magazine, Travel + Leisure, and the Washington Post. The coolest place she's been in the city: behind the clock above Grand Central Terminal.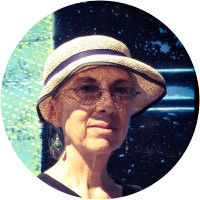 Elisa Decker has worked as an artist in Greenwich Village for several decades. In addition to showing her work in galleries throughout the city and internationally, being the recipient of many prestigious fellowships, including residencies at the MacDowell Colony in New Hampshire and the Camargo Foundation in Cassis, France, Elisa has written for Art in America and the Brooklyn Rail. She curated the 19-person exhibition "Time Frames Marking Time," which was held at Westbeth Gallery May 24-June 15, 2014. The catalog for her most recent curatorial project, "Sympathetic Magic," can be seen here: https://www.blurb.com/b/9622626-sympathetic-magic-exhibition-catalog
Jennifer Abadi is a native New Yorker from Manhattan's Upper West Side. When not providing tours, she is researching, developing, and preserving Sephardic and Judeo-Arabic recipes and food customs. A culinary expert in the Jewish communities of the Middle East, Mediterranean, Central Asia, and North Africa, Jennifer teaches cooking at the Institute of Culinary Education (ICE) and at the Jewish Community Center Manhattan (JCC). She also offers private lessons and works for a variety of clients in the New York City area as a personal chef. Her first cookbook-memoir, "A Fistful of Lentils: Syrian-Jewish Recipes From Grandma Fritzie's Kitchen," is a collection of recipe and stores from her family. Her second cookbook, "Too Good To Passover: Sephardic & Judeo-Arabic Seder Menus and Memories from Africa, Asia and Europe" is her most recent book published in 2018. Please follow Jennifer on her blog www.TooGoodToPassover.com or on Instagram: https://www.instagram.com/jenniferabadi/ For further information on Jennifer's classes, lectures, demos, and other events, please review her website: www.JenniferAbadi.com.
Reviews can only be left by Context customers after they have completed a tour. For more information about our reviews, please see our FAQ.
one of the best tours we have ever had
Jan. 20, 2018
Our docent was exceptional (Monica Valley). She was very enthusiastic. She had a vision on what she wanted to show us based on our pre-visit information, and took us around in an energetic and fact filled tour. She made the city fun, and showed us nuances that would have been missed if we had not had her as a tour guide. Our trip was much enriched by this tour.
Jul. 20, 2017
Uraina was very knowable & easy to work with; she listened; we enjoyed her.
May. 13, 2017