Tour Details
Tour Description
The area that would eventually be known for suits and bankers in New York was once occupied by Native Americans; the Lenape tribe, the Dutch and eventually the British. It's hard to imagine the neighborhood encompassing some of New York's tallest skyscrapers funneling money in and out of the economy was once occupied by farms and windmills.
Sites We May Visit Include:
National Museum of the American Indian
Netherland Monument
Castle Clinton
Shrine of St. Elizabeth Ann Bayley Seton
Peter Minuit Plaza
Bowling Green
Charging Bull & Fearless Girl statues
New York Stock Exchange and Wall Street
Trinity Church
Fraunces Tavern
South Street Seaport
Itinerary Details:
Our tour begins near Battery Park and will progress northeast as we develop an understanding of the neighborhood's original landscape–the first stops along our tour would have at one time been submerged by the East River.
When the Dutch began to develop New Amsterdam, the colony's influence outweighed its population. The fort built by the Dutch West India Company served to maintain troops and challenge Spain and Portugal in economic warfare. In 1664, New Amsterdam passed to English control, and following the American Revolution, New York became the first capital of the United States. Together we will explore the monuments and historical moments which remain from this era and contextualize Lower Manhattan's complex legacy.
As we make our way to the New York Stock Exchange, we'll learn about the original trade route that the Lenape and Mohican people used between Manhattan and present-day Boston. We'll also discuss several key landmarks and monuments associated with Alexander Hamilton, George Washington, Victoria Woodhull, JP Morgan, and Peter Stuyvesant, Henry Hudson, and more.
FAQ
For more information about Context tours,
we encourage you to
visit our FAQ
page.
Where does the tour start? Where does it end?
We usually meet near the National Museum of the American Indian and end near South Street Seaport – your route may differ slightly according to your guide. Your confirmation email will have the exact meeting point details along with a map, and a phone number with which to reach your guide with any last-minute issues.

Will we enter the National Museum of the American Indian?
Guides will not be touring the National Museum of the American Indian with clients but we recommend exploring the museum as a follow-up to the tour or at a later time.
What if it rains?
We run our tours rain or shine, and most of our itineraries take place entirely or partially outside. Water, sunscreen, and a hat are recommended in the summer, as are warm layers in the winter. Comfortable shoes are always advised.
Can we do this tour without walking?
This is a walking-only tour. Please expect to walk 2.5 miles to cover the full narrative. If anyone in your group has mobility concerns, please inform our team at the time of booking.
Where You'll Start
Tour Experts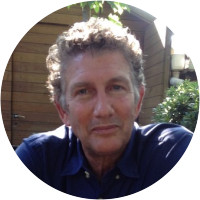 Louis Mazzari has taught American history, art, and literature for a dozen years in Istanbul, Turkey, at Bogazici University, the country's most renowned university, and he now also teaches in the City University of New York system. He has published books and articles on the cultural and political history of the U.S. with the university presses of LSU, Yale, and South Carolina. His New York work has included a study of the documentary aesthetic of photographer Berenice Abbott. Mazzari previously served as managing editor of the anthropology journal Identities: Global Studies in Culture and Power, and he worked on the editorial staff of the Harvard Educational Review. His years in a variety of classrooms have focused on the intersection of the artwork and its cultural history, and he speaks to American art's profusion and its diversity of intentions and effects. That mix of art and culture is at the center of his presentation of the abundance of the Met's American Wing.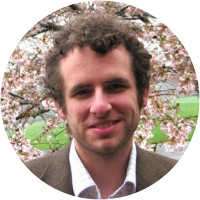 Ben Rubin holds a bachelor's degree from Hanover College, a Master's from Western Carolina University, and is completing his Ph.D. at Drew University. He is also a graduate of the Cornell School of Criticism and Theory at Cornell University. His work has been published in the Journal of Backcountry Studies and in Southern Campaigns of the American Revolution. In addition to academic experience, Ben worked as a docent at the Biltmore House in Asheville, and as a whitewater raft guide on the Nantahala River.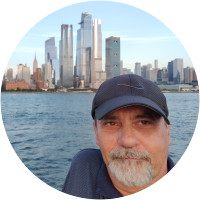 Francesco was born in Sicily and grew up in New York. He graduated with a Master's degree in Architecture and worked professionally in that field for his entire career. When he retired, Frank started leading tours of his city as a way to share New York with visitors from all over the world. When leading tours of the history, architecture and food scene of NYC, Frank is introducing visitors, or new friends, to this intriguing city, revealing its hidden and sometimes forgotten past, in order to better understand its present. A true "Cicerone", storytelling is at the center of Frank's tours and he introduces visitors to the characters from New York's rich history, from his Sicilian grandmother to Emily Roebling, a little know contributor to the construction of the Brooklyn Bridge. Frank's passion for all things New York shines through on his tours all over Manhattan.