Tour Details
Tour Description
Manhattan's 5th Avenue has remained one of the busiest streets in New York, but few take time to recognize the history and architecture that created the most glamorous avenue in the city. A combination of wealth and some of the most famous Gilded Age architects such as McKim, Mead & White, developed the epicenter of New York City's high society. While many mansions along 5th Avenue in New York's upper east side have been demolished, there are a select few homes and private elite clubs that still exist giving us a glimpse of Beaux-Arts and Renaissance styles that transport us back to the Gilded Age.
Itinerary Details:
Our tour begins from the iconic facade of the Plaza Hotel, which has hosted an array of famous patrons since its inception in 1889. Our expert will teach us about the many upgrades and improvements this landmark institution has cycled through while remaining true to the vision of the original architectural designers–even as it was torn down to rebuild. From here we venture through Grand Army Place, which is a spectacle of Beaux-Arts architecture dating back to 1916.
As we make our way up 5th avenue we will encounter several famous schools and clubs which have stood the test of time. Wealthy Upper Eastside families have been patrons of these institutions for decades, and they remain to be the most exclusive educational institutions and social clubs within New York. As we journey into the neighborhood, we'll retrace the steps of famous families such as the Vanderbilts, Buchanans, and Roosevelts as we view their gorgeous mansions from the street level.
From here we venture towards the Frick Mansion, now one of the premier art museums in the city. It was constructed in 1912–1914 by Thomas Hastings of Carrère and Hastings and is undergoing improvements. Our tour concludes near the
Ukrainian Institute of America–built from 1897 to 1899. Once the hold of businessmen Isaac D. Fletcher and Harry F. Sinclair, it has been an iconic example of the eclectic French Renaissance style by C. P. H. Gilbert and is a key component of the Upper East Side's collection of beautiful historical mansions.
FAQ
Can we customize what we see on this tour?
The guide has selected these locations along the route because of their importance and value in the story they tell of these neighborhoods. All of our tours are meant to be conversational and on occasion, guides will choose to visit some landmarks vs. others based on clients' interests and how much walking they are up for.
Will we be able to enter the mansions?
Most of the mansions are inhabited by New Yorkers while some are repurposed as museums and institutions. Pending covid-19 restrictions, we may be able to view one or two from the lobby/entrance. The private social clubs are restricted to members only.
Can we do this tour without walking?
This is a walking-only tour. Please expect to cover 1.6 miles more or less, have comfortable shoes on and prepare for the weather.
Where You'll Start
Tour Experts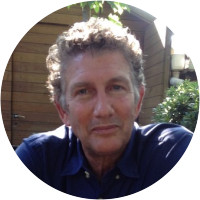 Louis Mazzari has taught American history, art, and literature for a dozen years in Istanbul, Turkey, at Bogazici University, the country's most renowned university, and he now also teaches in the City University of New York system. He has published books and articles on the cultural and political history of the U.S. with the university presses of LSU, Yale, and South Carolina. His New York work has included a study of the documentary aesthetic of photographer Berenice Abbott. Mazzari previously served as managing editor of the anthropology journal Identities: Global Studies in Culture and Power, and he worked on the editorial staff of the Harvard Educational Review. His years in a variety of classrooms have focused on the intersection of the artwork and its cultural history, and he speaks to American art's profusion and its diversity of intentions and effects. That mix of art and culture is at the center of his presentation of the abundance of the Met's American Wing.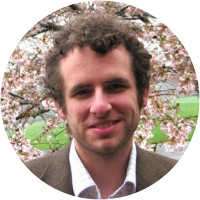 Ben Rubin holds a bachelor's degree from Hanover College, a Master's from Western Carolina University, and is completing his Ph.D. at Drew University. He is also a graduate of the Cornell School of Criticism and Theory at Cornell University. His work has been published in the Journal of Backcountry Studies and in Southern Campaigns of the American Revolution. In addition to academic experience, Ben worked as a docent at the Biltmore House in Asheville, and as a whitewater raft guide on the Nantahala River.