Tour Details
Tour Description
The pungent smell of fish—some still flipping, others staring blankly from beady eyes—sanguine fresh meat and technicolor fruit, towering, dusty shelves of teas and herbs: Chinatown offers a truly immersive sensory experience that makes it a must-visit in New York. This New York Chinatown food tour, led by a local expert and also featuring Little Italy, gets under the skin of this exciting part of town, revealing some of its hidden stores and stories.
New York Chinatown Food Tour
In the company of a local expert in history, cuisine or urban planning, this unique walk explores Little Italy and Chinatown through the food that these adjacent neighborhoods produce and peddle. Along the way we'll sample a variety of dishes, discuss their origins and meaning, and paint a portrait of how these immigrant communities have shaped New York City and American cuisine as we know it today. As a major gateway for immigrants, these areas were and continue to be home to some of New York's most fascinating stores, restaurants, and cafés.
"We learned a great deal about Italian and Chinese cultures through food. Our guide introduced us to some great shops that we would not have ventured into on our own."
Hunting for Authenticity
Little Italy today is a challenge for the casual visitor. Distinguishing genuine Italian outlets from kitsch imitations is a no easy task, but our expert is on hand to point out where to get authentic espresso, pastry and pizza. Together, we'll venture into the areas finest food shops, tasting their wares and pausing to hear stories from the families who have owned these businesses for generations.
Pan-Asian Immersion
If Little Italy feels frozen in time, Chinatown is perhaps New York's most vibrant, evolving neighborhood. It has grown explosively since the late 1960s, when immigration quotas were relaxed, and in recent decades has become pan-Asian, with Vietnamese, Burmese, Thai, Cambodian, and Japanese immigrants, each contributing their own culinary heritage to the smorgasbord. As whim dictates, we will meander down Mott and Mulberry Streets, noshing on steamed dumplings, giant almond cookies, or barbecued duck, expertly chopped to order from window displays tantalizing passers-by.
Explore New York's Food Scene
FAQ
Where do we meet?
Generally speaking, the walk begins near Old Saint Patrick's Cathedral. Your confirmation email will have the exact meeting point details along with a map, and 24 hour phone number for any last minute issues.


What if it's raining?
Tours operate rain or shine, but in the case of inclement weather, your expert will modify the tour so more time is spent indoors. It never hurts to have an umbrella on hand.


Does this New York food tour work for celiacs and those with gluten sensitivity?
Yes, there are plenty of gluten-free tasting opportunities throughout the walk. If you would like to take part in the pizza tasting, please book a private walk, and mention your request in the Trip Notes section when placing your order. We can then ask the pizzeria to make gluten-free dough especially for us. Meats and cheeses can be tasted as well. In Chinatown, we can do rice-based noodles, etc., although we would need to know whether the soy sauce is also a problem—many brands do contain small amounts of gluten.


Is this tour mobility-friendly?
This tour covers several city blocks in the Chinatown and Little Italy neighborhoods; many of these streets and sidewalks can be narrow and uneven with cobblestones. Please contact us with any questions; we will be happy to advise if this tour will be appropriate for you, and can also design a private, customized tour for visitors with mobility concerns.

Can you recommend some good hole-in-the-wall or streetfood spots?
Stop at L'Asso (Mott St @ Kenmare) for d.o.c. pizza; great break after The New Museum. Feeling like gelato afterwards? Head west and south 1 block to M'o, 178 Mulberry, between Kenmare and Broome for exquisite (if expensive) gelato, although be warned: it closes for the winter season. If you are out-of-season, then head north and east 2 block to A.B. Biagi at 235 Elizabeth St, which also serves quality espressi and cappuccini.


Where else in New York can I get a taste of Little Italy?
Lingering bits of Little Italy can be found throughout Greenwich Village, and not just on Grand St. Try Caffè Reggio, 119 MacDougal Street, between West 3rd and Bleecker, for New York's most evocative coffeehouse. In the corner sits the first espresso machine imported into the United States, as well as a carved bench allegedly owned by the Medici family and a School of Caravaggio painting. Its old world atmosphere has been a backdrop for many films (Next Stop, Greenwich Village, The Godfather Part 2, Serpico, Inside Llewyn Davis).


How can I get last-minute reservations at top restaurants?
Other than tipping a concierge at a very high-end hotel (or calling at precisely 5 PM, when some unconfirmed reservations may be released—although usually to a wait list), there is no way to snag a last minute reservation at a hot spot. The one possible exception is to be willing to take a 5:30 PM seating.
Where You'll Start
Tour Experts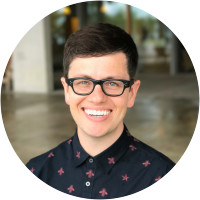 Mitch
Mitch holds undergraduate and graduate degrees in History and Philosophy from the University of Paris, Sorbonne. His passion for urban history began during his 7 years in Paris, where he worked in his spare time as a city guide and teacher of history and philosophy. His scholarly work has focused on theories of truth as they express themselves in art, literature and theology. Since moving to New York City 12 years ago, he has authored four books on east coast cities, and actively pursues his side-passions for composing classical music (he recently premiered his second opera), and photography (his work has appeared in the New York Times, The New Yorker and Time, amongst other
Reviews can only be left by Context customers after they have completed a tour. For more information about our reviews, please see our FAQ.
Loved the history and context of the tour. Great detail about the architecture and immigrant populations of the neighborhoods. Would enjoy as it down lunch at a Chinese restaurant and a bit less sampling at many places.
Oct. 18, 2019
Alexandra was great. That is what you did right. :) Due to a feast in the area the normal route and planned events were not possible. Other options were found, somewhat awkwardly, but what was a part of the planned tour did not happen in the typical way. I suspect it would be useful to not plan this particular tour when there is a feast taking place as it impacts deliveries to the stories, street traffic and really the tour itself.
Sep. 20, 2019
Our guide was so knowledgeable and had such great insight. We really enjoyed our time in Little Italy and China Town!
Jun. 28, 2019